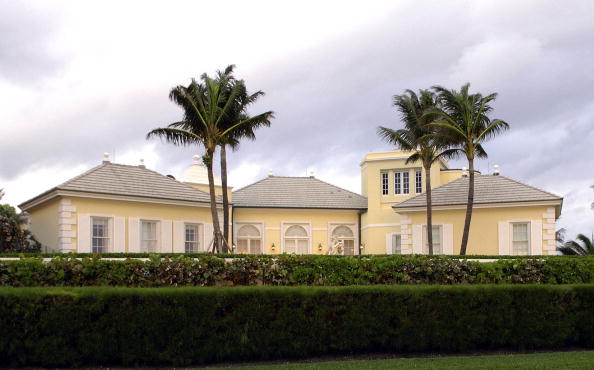 Purchasing a multi-million dollar home severely limits the pool of potential buyers when it comes to selling. However, celebrities know that real estate is almost always a wise investment, and that helps their decision to buy homes that cost far more than most. When it comes time to sell, some celebrities find that it's easy to unload their mega-mansions. Others find it a little more difficult with the current state of the real estate market, which is what has prompted a sudden influx in celebrity home price cuts.
Celine Dion
With nearly 23,000 square feet of living space, 13 bedrooms and 17 bathrooms as well as 400 feet of oceanfront living, you'd think buyers would be lining up to purchase a home this beautiful for $72 million. However, this south Florida home is not terribly unique. In one of the wealthiest communities in the world, breathtaking oceanfront homes are plentiful in South Florida, which made Dion drop the price of her oceanfront mansion nearly $10 million to $62.5 million.
Richard Gere
Originally listed for $65 million, Gere dropped the price of his Hamptons mansion to $56 million after rumors of his impending divorce began swirling. This 12,000 square foot house sits directly on the water and features 12 bedrooms and 12 bathrooms and it goes by the name of Strongheart. The house was renovated and expanded, and it sits on 6 prime oceanfront acres with two guest homes and even a waterfront tea house.
Spike Lee
A 3-story townhouse in Manhattan doesn't sell for pennies. Located on the East Side of Manhattan, director Spike Lee just dropped the price of his Spanish-style home from $32 million to $28.5 million. The home has several bedrooms and bathrooms, formal dining and living spaces and a prime location as far as Manhattan real estate is concerned. Prior to being owned by Lee, it was the famed home of a Vanderbilt daughter and a burlesque dancer.
(Photo by Marc Serota/Getty Images)