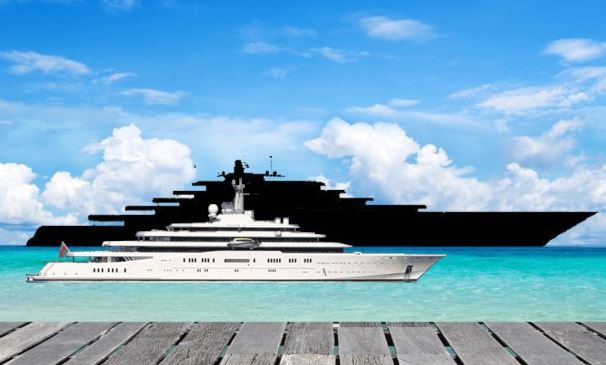 Owning a boat is nice when you live on the water. I should know as a lifelong Floridian who lives less than 10 minutes from the beach. However, owning a yacht is even better (not that I know that from personal experience). There is something about a yacht that screams luxury (the price tag, perhaps?) and then there is something about an even bigger yacht that screams, "Mine is bigger than yours," in a way that makes even the wealthy feel poor. Imagine owning a yacht that isn't the biggest – or among the biggest – in the world. It's a first-world problem in every aspect, but not owning one of the five largest yachts in the world is a problem we all have. Except, of course, for the five people who do own them. They're amazing; we can't even begin to describe them.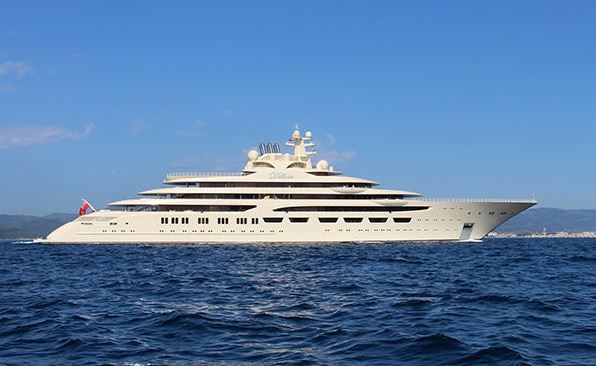 Dilbar – 511 feet
Lurssen built this gorgeous luxury yacht, and it's the biggest in the world as far as tonnage is concerned. We are not entirely certain who owns this boat, but we know it features a swimming pool bigger than any other on any other boat, and it has a small power plant onboard to help run the yacht at maximum capacity. The person who owns it had another yacht that makes the list as the 28th largest in the world, but they wanted something larger so they commissioned this one.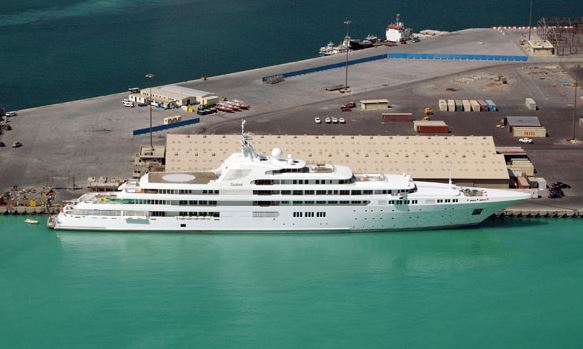 Dubai – 531 feet
Owned by Sheikh Maktoum, this boat was the biggest in the world until Roman Abramovich decided he would not be outdone. He immediately called on his experts to create one five feet longer, and it ousted this yacht as the largest in the world. Not to worry, however, because two more have made sure Abramovich's yacht was less important. This boat accommodates 24 guests with 5 VIP suites, six more 'regular' guest suites for those less important passengers, and even an atrium. Of course it has a helicopter landing pad and a garage for the submarine and other motorized water sport vehicles.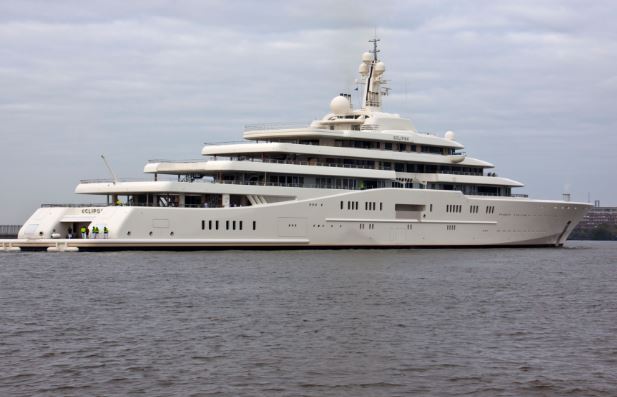 Eclipse – 536 feet
Owned by Roman Abramovich, it took five years of designing this amazing yacht to bring it to life, and it shows. It features the 'new' largest swimming pool on any boat in the ocean, a dance floor, room for three helicopters, and even a storage hangar for one helicopter. I'm certain we need not mention that it has every single upgrade imaginable. That stuff is basic. The design team behind this amazing yacht is Terence Disdale Design out of London.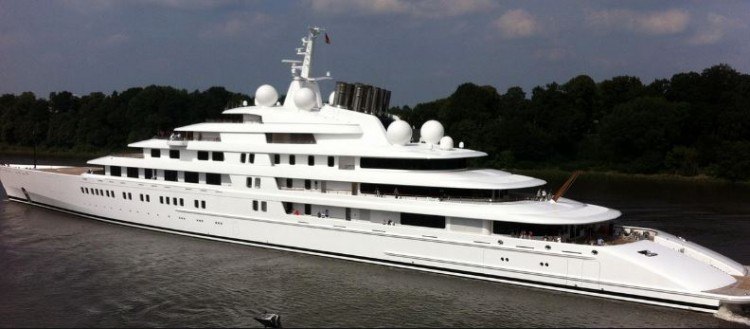 Azzam – 591 feet
At the moment, this is the biggest yacht in the world – but only until 2018 when the next biggest yacht (read below) is finished. Word on the street is that President Sheikh Khalifa bin Zayed Al Nahyan of the United Arab Emirates owns this boat. What we love and adore about this boat is that no one knows much about it. It's all rumor and speculation, and people can only wonder. The mysteriousness of this design certainly causes heads to turn when it is on the water, but no one knows to this day who is inside. We can only speculate, guess and wonder.
Triple Deuce – 728 feet
It's not even done yet, but this amazing superyacht is slated to become the biggest in the world as of 2018 when it's finally complete. With a total cost so far of over $1 billion, this is a boat that makes all the other boats look more like canoes. No one knows who owns this boat. No one knows what it will look like when it is finished. No one knows anything about it except the timeline in which it will be done, and the fact that it will cost around $30 million per year to operate when it is complete. And we might assume that someone is going to create one even bigger and more expensive so that they can have those bragging rights for themselves. We do know that the master suite itself is 275-square feet and that the superyacht features a private gym, seven decks and two pools. Did we mention it also comes with a hair salon?