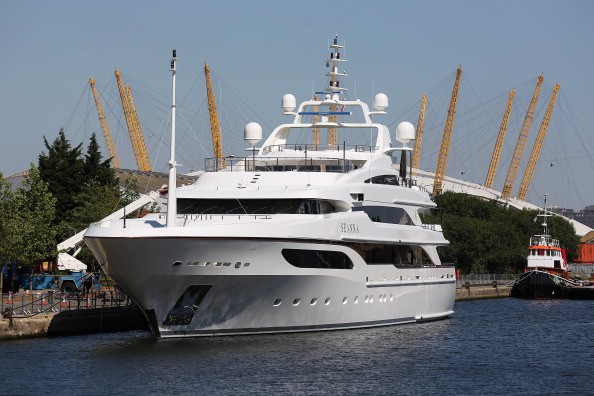 Being a celebrity means you get a few nice perks, which tend to come along with the big paychecks celebs are so famous for. One of the most expensive and sought-after perks of being a celebrity is buying a yacht. While many of us can afford a nice boat or two, we can't afford some of the world's most expensive, most exclusive boats; yachts. Not even all celebs can afford to purchase a yacht. Many simply rent their yachts throughout the year. However, there are some celebs with so much money they can purchase the world's most expensive boats.
(Photo by Oli Scarff/Getty Images)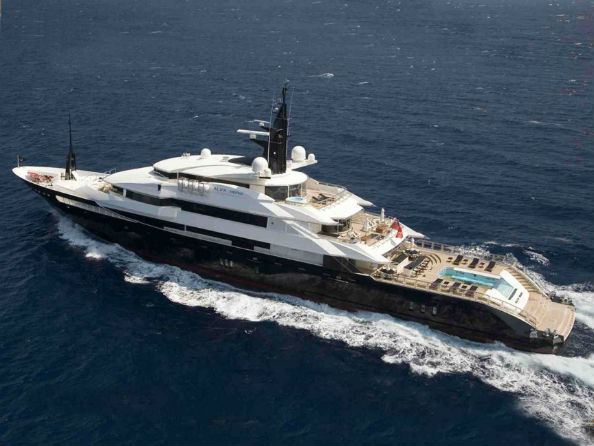 Steven Spielberg — $200 Million
Steven Spielberg is one of the most famous movie directors of all time. You see his name on hits such as Jurassic Park and a myriad of other multi-million dollar movies. You'll also see his name on the title of one of the most expensive yachts in the world, the Seven Seas. This yacht is approximately 282-feet and it's designed by Oceanco. It has a 15-foot glass wall that makes the view worthwhile, but it can be turned into a movie screen when Spielberg screens his hit films. It also has its own infinity pool and several high end bedrooms and bathrooms.
Photo Source: Wikimedia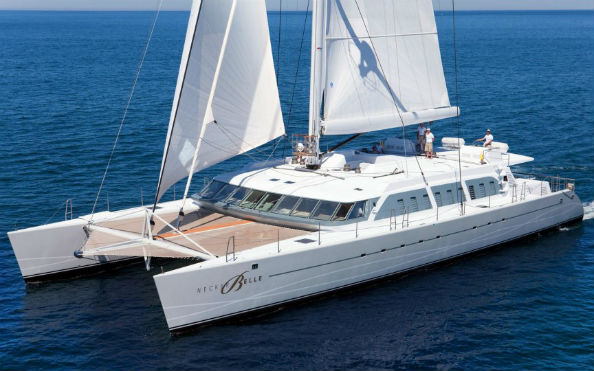 Richard Branson — $18 Million
He's the owner of several nice items, including a private island and resort that he rents to those who can afford the more than $50,000 a night price tag. This gorgeous super yacht didn't actually cost Branson $18 million. In fact, it actually only cost the multibillionaire $8 billion, but he recently had it refit and refurbished and now it's worth more than double what he paid. The Necker Belle is one of the fastest yachts in its class and it houses his submarine as well, making it a truly unique yacht in the celebrity world.
Photo Source: Getty Images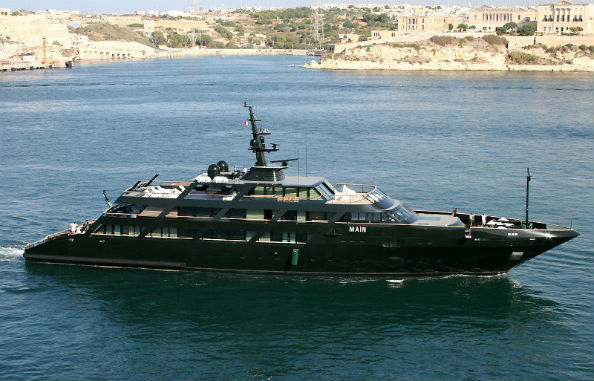 Georgio Armani — $76 Million
Main is the name of this fashion designer's yacht. Georgio Armani is one of the most successful designers of all time, as well as one of the most recognizable names in the world. This luxury yacht is solid black, which sets it apart from the crowd. It features swimming pools, a bar, a high-end designer kitchen and plenty of guest suites as well as a luxury master with a an en-suite luxury bath. Armani is famous for his lavish yacht parties as well as allowing his boat to be used for high-end magazine photo shoots featuring his lines.
Photo Source: TheRichest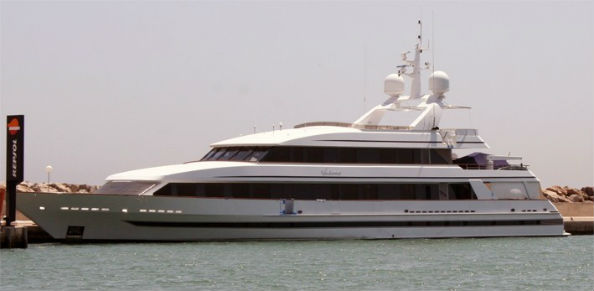 Eric Clapton — $60 Million
Eric Clapton is one of the most famous and successful singers in the world, and his gorgeous yacht is just one of the many things his talent has bought for him. Va Bene is a gorgeous yacht that can accommodate up to 12 guests at one time. This boat was once owned by another famous celebrity, and Clapton purchased it after he chartered it for a quick jaunt back in 2005. The boat is 157 feet and features several bedrooms, luxury amenities, a large professional kitchen and a rooftop deck where guests can work on their tans and check out the view.
Photo Source: Getty Images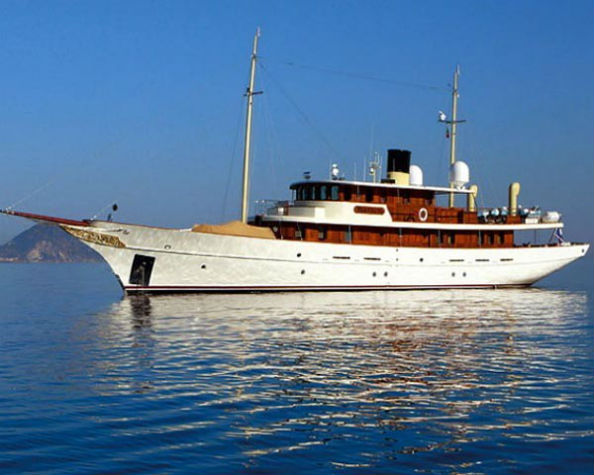 Johnny Depp — $70 Million
He's one of the most successful and popular movie stars of all time. He's also one of the most desired men in the world. He also plays a pirate in one of the most successful film franchises in the world, so it would only make sense he'd own a yacht that looks a bit like a modern pirate ship. Vajoliroja is 47 meters long and it gets its unique and individual name from something a bit special. Though now that he's engaged to a different woman, he might change its name; va is for his former girlfriend, jo is for himself, liro is for his daughter and ja is for his son.
Photo Source: Business Insider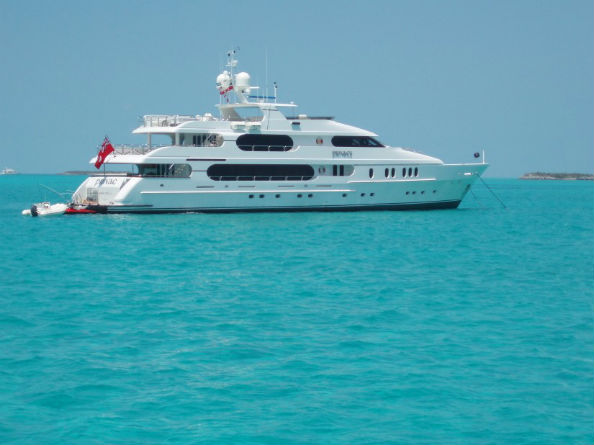 Tiger Woods — $20 Million
Tiger Woods is arguably the most successful and famous golfer of all time. Even if he did spend some time in the news for his unfortunate personal choices, he's still got more talent that most of the world combined when it comes to the golf course. His gorgeous yacht, Privacy, is aptly named. The sleek yacht features only the most high-end and upscale amenities available. It's one of the most luxurious boats in the world, measuring 155 feet and accommodating more than a dozen guests at one time. Tiger likes to spend a great deal of time on his boat.
Photo Source: CNN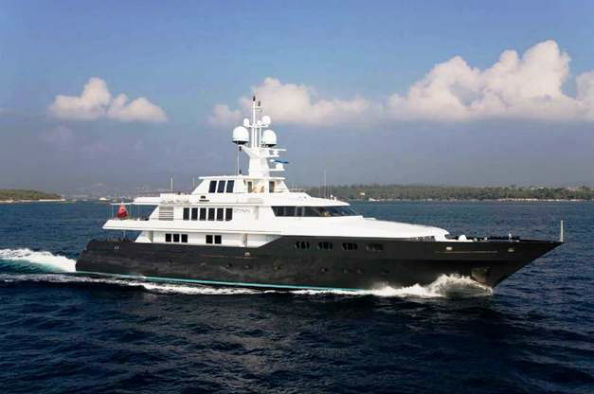 Bono — $50 Million
The major music star has his own yacht called the Cyan. It's a bit shorter than some of the yachts owned by other celebrities, measuring in at 140 feet. However, it's one of the most luxurious in the world. Bono can afford the upgraded yacht's features, however, considering he fronted one of the most successful music groups of all time and has been making popular hits for more than 30 years now. This yacht has a high-end professional kitchen, a massive living space and six bedrooms with en-suite bathrooms so that his guests can maintain a bit of privacy on this large yacht.
Photo Source: Getty Images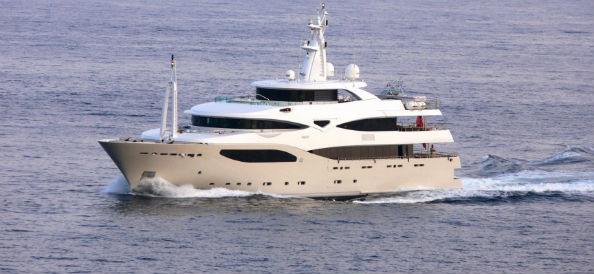 P. Diddy — $65 Million
Diddy is one of the most successful rappers, designers, and music producers in the world. Of course he can afford to spend this much money on a luxury yacht that he loves to use. The Majraya has a top deck floor designed for parties, a wet bar, a projection television screen and a stage. The living room is made of the softest, most luxurious leather and the amenities on board this gorgeous yacht are nothing short of the best. The rapper paid a pretty penny for this yacht, but he can afford to take it out as often as he wants.
Photo Source: Wikimedia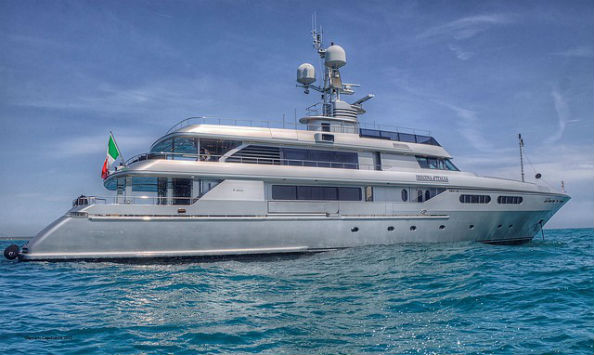 Dolce and Gabbana — $30 Million
The celebrity designers are known for their high-end luxury apparel and accessories, but they also co-own one of the most expensive yachts in the world. The Italian design duo host a bevy of parties for the rich and famous aboard their 51 meter yacht, the Regina d'Italia. It's made of only the best materials and features several water slides. The design duo make it a point to entertain their clients and models aboard their yacht, which means it has to have the best infinity pool and largest Jacuzzi possible to accommodate dozens of beautiful people.
Photo Source: CNN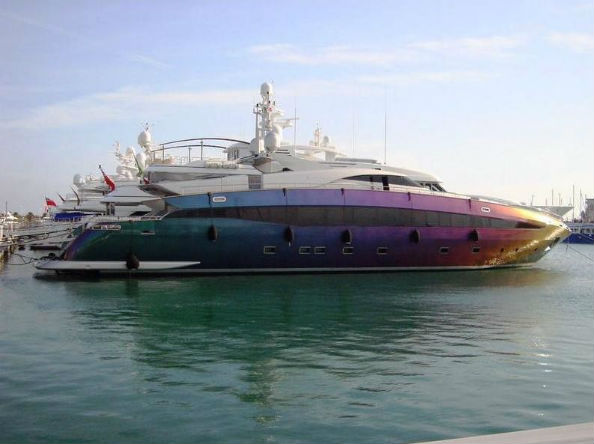 Roberto Cavalli — $40 Million
Baglietto is the yacht that cannot be missed. This luxury boat is painted to look like some of Cavalli's best designs, using colors such as green, purple and gold that fade into one another and make it appear almost fish-like. The boat features a roof top party deck with a bar, a pool, five bedrooms and a luxury living space that makes anyone want to stay longer than they probably get to. It also features a Jacuzzi and luxury baths for all guests; and only the finest bath amenities, of course. It's one designer boat fit for a high-end designer.
(Photo by Ross Land/Getty Images for DAGOC)