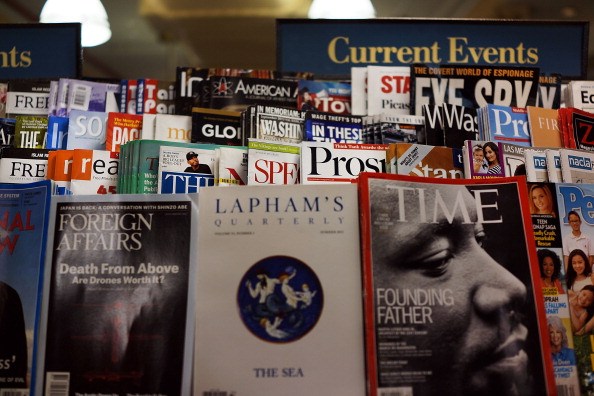 Magazines are a relatively cheap product to purchase, right? Not necessarily. While most magazines are in the range of costing $5-15 there are certain luxury magazines that have ridiculously high prices per issue. There's nothing too special about these magazines aside from the price points of the products that they are showing off inside each issue, but they are all the same as the others on the rack, but let's take a look at the world's most expensive magazines.
5. Unique Homes – $47.94 per issue
This magazine shows off the most luxurious and high end homes and their interior styles. Unique Homes takes a look at houses around the world that are for sale and feature the top appliances and designs that everyone desires. The magazine is a great read if you need ideas for your current or future home, but will end up costing you $47.94 per issue.
4. Upscale Living – $50 per issue
Upscale Living only puts out four issues every year, but in those they cover pretty much all luxury topics available. For those who love to learn about the luxury lifestyle, the Upscale Living magazines offer recommendations and tips for travel destinations, technology, cars, entertainment, and much more. This magazine is essentially a quarterly update on all of the latest trends in the luxury world.
3. Architectural Digest – $71.40 per issue
Similar to Unique Homes, Architectural Digest once again feature the world's nicest houses. The magazine puts more of a focus onto the design aspect of these homes rather than their interior appliances. The houses are magnificently displayed with some amazing photography to truly show off why these are considered the world's nicest places to live. The magazine has been around since 1920 and completely dominates its competition.
2. Super Motors – $102 per issue
Super Motors only releases six issues each year but provides all of the information available on the newest and hottest cars and motorcycles. The magazine is considered to be the best in its specific market that really gives readers tons of information to sift through about anything dealing with expensive and fast cars and bikes.
1. Robb Reports – $108.88 per issue
The Robb Report puts out 12 issues per year at $108.88 per issue but covers everything relating to the luxury lifestyle. They are very extensive and have built up a surprisingly large following for how expensive each issue is, but is the magazine to have for those who want to constantly be updated on what's hot in the wealthy lifestyle.
Photo by Spencer Platt/Getty Images