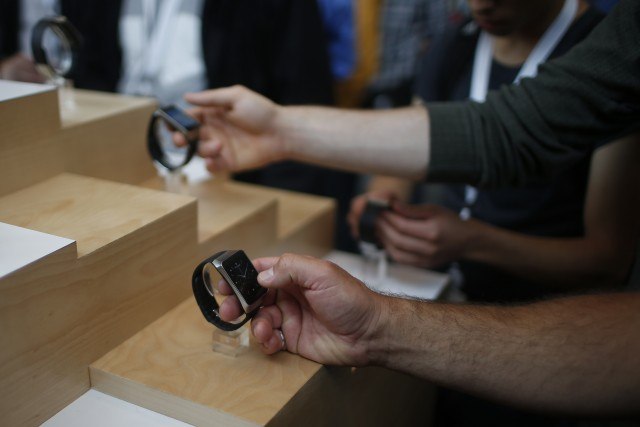 Most people will agree that when it comes to watches and luxury timepieces, Switzerland is known to make some of the best in the world. The country is home to some thousands of companies that produce some of the most incredible watches in the world. Switzerland is not known, however, for their technological goods. North American and Asian companies dominate the technological markets around the world, and companies from those areas are also leading the smartwatch industry. Well it looks like the Swiss are going to compete in the world of smartwatches, as a few companies have recently announced they are planning to produce some.
Smartwatches while still are a niche device (outside from myself, I've never seen anyone else with one), are being produced in fairly large numbers and are around to stay. Within the industry watches from Samsung, Motorola, Pebble, and LG dominate the market and I'm sure when the Apple Watch launches it will be another large player in the field. Outside of the obvious levels of luxury and premium materials that smartwatches lack, they can do more things than a Rolex could dream of. Sure a watch like that is a timepiece and worth thousands, but can you watch Netflix on your Rolex or send a text message from it? No? Didn't think so. Swiss companies are taking note of this industry shift, and some are planning on producing smartwatches to stay relevant with this technological trend.
A new Swiss company know as Manufacture Modules Technologies, has recently made plans to unveil a line of smartwatches that are made in Switzerland. The company is a joint venture between Union Horologère Holding and Fullpower Technologies and they will be based out of Geneva. Fullpower Technologies produce the technologies used in the Nike and Jawbone wearables and UHH owns the Swiss watch brands Frederique Constant and Alpina.
The company plans to release ten smartwatches by the end of 2015, under the Frederique Constant and Alpina names for both men and women. They already have two watches ready to launch, and are set to unveil them at Baselworld this month. Rumored prices indicate the watches will range in price between $995 to $1,295. In my opinion those prices are much too high as this is a growing and new technology. Within one year I guarantee that the tech inside those watches will be dated and when competitors offer products that will most likely do the same thing in the $200 to $300 dollar range, it may be difficult for them to seriously compete. But I suppose these watches will be "luxury" smartwatches.
MMT is just the latest Swiss company that plans to launch smartwatches, and Swatch and TAG Heuer have already unveiled their plans to create their own models. So at the end of the day we will have to see if consumers will want a luxury, Swiss-made smartwatch, or if they will opt for the more affordable models already on the market.
Photo by Stephen Lam/Getty Images