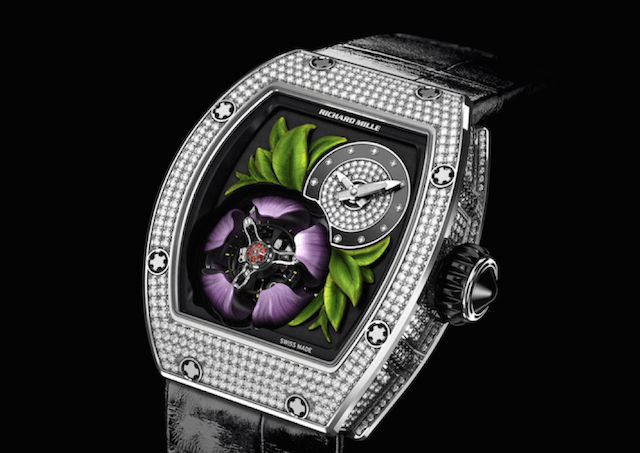 Richard Mille, the Swiss watch company that makes a timepiece made almost entirely from sapphire, has recently just unveiled yet another amazing timepiece for women: the Tourbillion Fleur. The company showed off this incredible watch at the 25th Salon de la Haute Horlogerie in Geneva. Essentially that event is like a car show, only for high-end watch companies to show off their latest and greatest creations. Only the best companies in the business show up, and its difficult to stand out since all the products are typically amazing.
The RM 19-02 Tourbillion Fleur from Richard Mille is an absolutely stunning example of the fine work that Mille does. The watch features an intricate movement, lots of diamonds, and a unique magnolia flower tourbillion design. Immediately ones eyes are drawn to the flower, however it doesn't just look pretty. The tourbillion's job is to help the watch corrects itself due to any errors cause by things like the effects of gravity, aside from looking awesome. Now the gemstone-set flower is pretty unique as it actually opens and closes. The user of the watch can push a button on the side that activates the movement which either closes or opens the flower, exposing the tourbillion inside. The entire tourbillion also rises when the flower opens up; a truly impressive watch-making feat.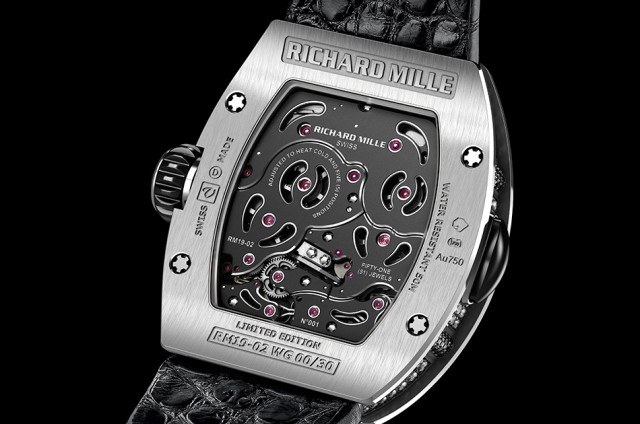 The watch also has plenty of other amazing features. The case is made from a grade 5 titanium alloy, there is a multitude of diamonds, there are 40 jewels set in white-gold chatons, a sapphire-crystal face, a skeletonized baseplate, a premium leather band, and much more. Also the company is only going to be producing thirty of these watches in the entire world, making them extremely limited. The estimated cost for this watch is around $1.4 million dollars which is crazy to think that there are people that can afford a watch like this.
Photos from Richard Mille, Forbes