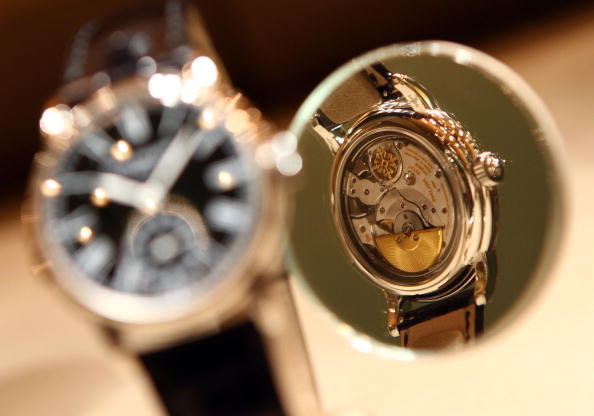 Patek Philippe is a luxury Swiss watchmaker that releases some of the nicest designs in the world. Due to the ever shifting world economies, the company has actually started to reduce watch prices in the Americas and Hong Kong by 7%, Switzerland by 5%, and Asia-Pacific 3% while also raising their prices in the Japanese market by 5% and other European markets by 7%. The watch company is really looking to protect itself by making sure they can still profit enough on their products.
The Swiss National Bank lifted the currency cap on January 15th which has caused the exchange rate between the Swiss Franc and the Euro to drop significantly, which really hurts Patek Philippe & Co.'s sales. The luxury watches are now much more expensive for customers. The company could see a rise in sales from the markets that have reduced prices because people will be more willing to purchase a high quality watch; however, the rate change will also negatively impact the second hand value of those who have already bought Patek Philippe watches if they are ever trying to resell it.
The company has plans to release a special edition 175th anniversary watch collection that will be extremely high end. The watch prices of this collection won't be harmed by the new exchange rates. Patek Philippe & Co. are surely shaken up from a business standpoint by these exchange rate changes and are worried that this will cause loyal customers to jump ship and leave their loyalty with another luxury brand.
The company is really trying to make sure they are able to protect both their retailers and customers but it becomes difficult with the new rates. The price changes make sure there is less difference between the watch pricing in global markets, but hopefully won't impact Patek Philippe's brand image going forward.
Photo by Miguel Villagran/Getty Images