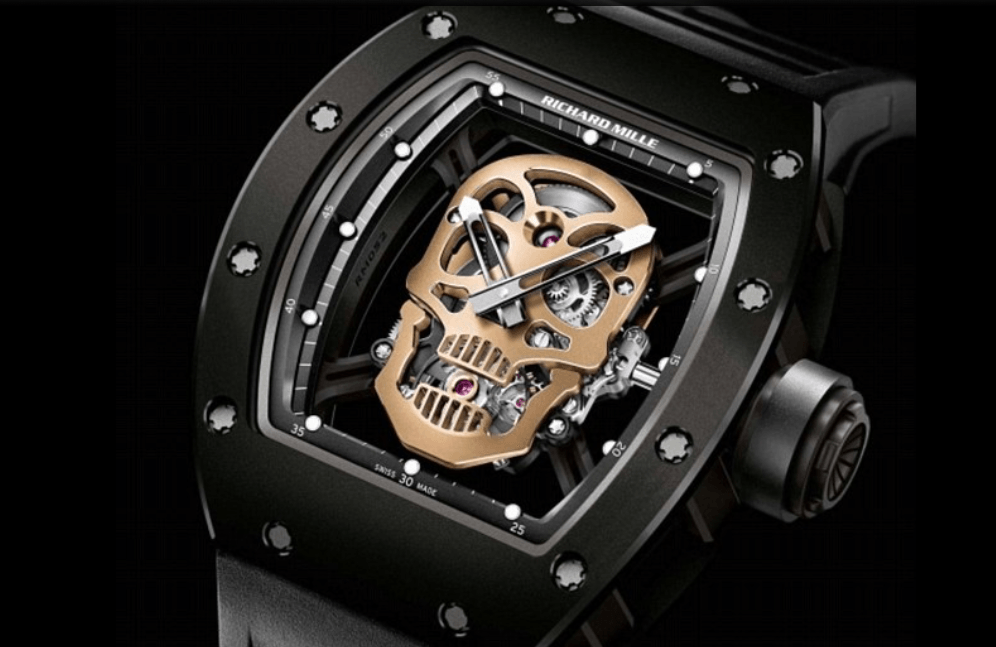 Earlier this week you may have heard of a watch that you have to pay $200 just for the privilege of pre-ordering the $9,500 item.  It's called the Skyview Pinnacle and comes to us from Swiss watchmaker Nico Gerard.  You might wonder why the Pinnacle is such a special timepiece.  It's turns out that the traditional clock-face watch on one side of the watchband is complemented by a 38mm Apple watch that sits opposite, resting against the inside of the wrist.
Despite how crazy that sounds the Internet wasn't too excited saying that this watch would be too bulky, difficult to use, and would wind up in a badly damaged Apple watch.   So we've moved on from the Skyview to this amazing skull watch:  This one was worn by Kremlin press secretary Dmitry Peskov at his wedding to former Olympic Ice Dancer Tatyana Navka last week.
It's a limited edition Richard Mille 52-01, featuring a golden skull face is and is worth something just shy of $620,000.  Only 70 times more costly that Nico Gerard's watch that had the Internet on fire.
Some people were skeptical of Peskov's lifestyle since the watch is worth more than four times his salary.  Peskov claimed that his watch had been a gift from his bride.  Which leads us to the question, "what's his bride up to these days?"