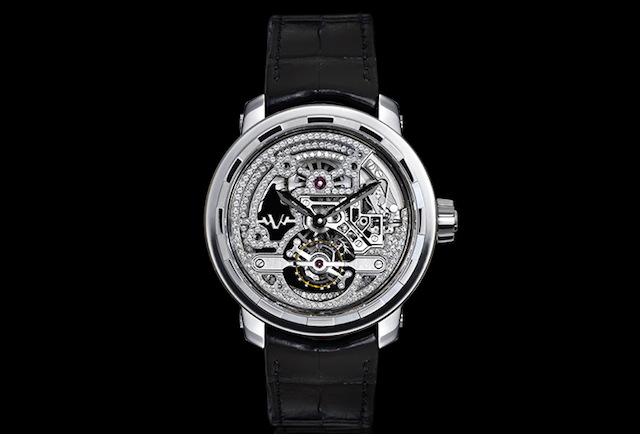 Established in 2003, Montres DeWitt is a high-end watch and timepiece manufacturer that is based out of Geneva, Switzerland. This family-run establishment has quickly propelled themselves into becoming one of the more memorable "boutique" watch manufactures. While they don't produce a high-volume of watches each year, what they do make end up being some truly magnificent and expensive pieces. The brand recently redid one of their more popular models, the Twenty-8-Eight, and the end result is a beautiful skeletonize watch that has a load of diamonds.
The Twenty-8-Eight name is a reference to the day that Napoléon Bonaparte became the Emperor of France. Jérôme DeWitt, lead horologist, is actually both a descendant of Napoleon and King Lèopold II, so the naming makes a lot of sense.
The DeWitt Twenty-8-Eight Diamond Skeleton Torubillon features a remarkably impressive face that draws you in. I mean, it does have 215 diamonds on it, so those do grab your attention. The display itself is actually three-dimensional in nature, as the various parts aren't all even. The case is made from 18-karat white gold which just further accentuates both the beauty of the diamonds and the watch.
This watch will be produced in very limited quantities, making it fairly difficult to get your hands on. If you can get your hands on one, then you will have to be prepared to drop some $195,800 dollars. This isn't a child's watch by any accounts. To see all of their exceptional pieces, head on over to their website (dewitt.ch)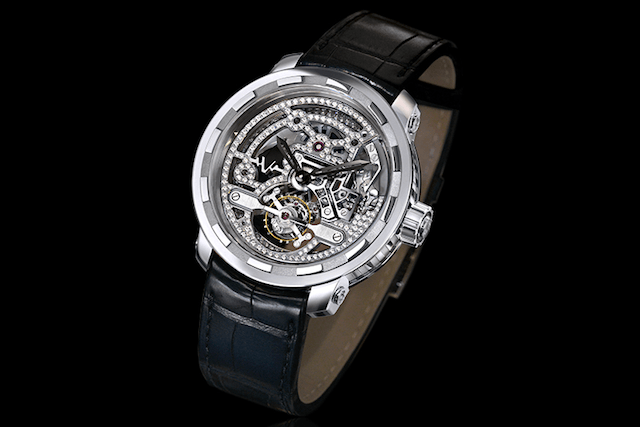 Photos from DeWitt