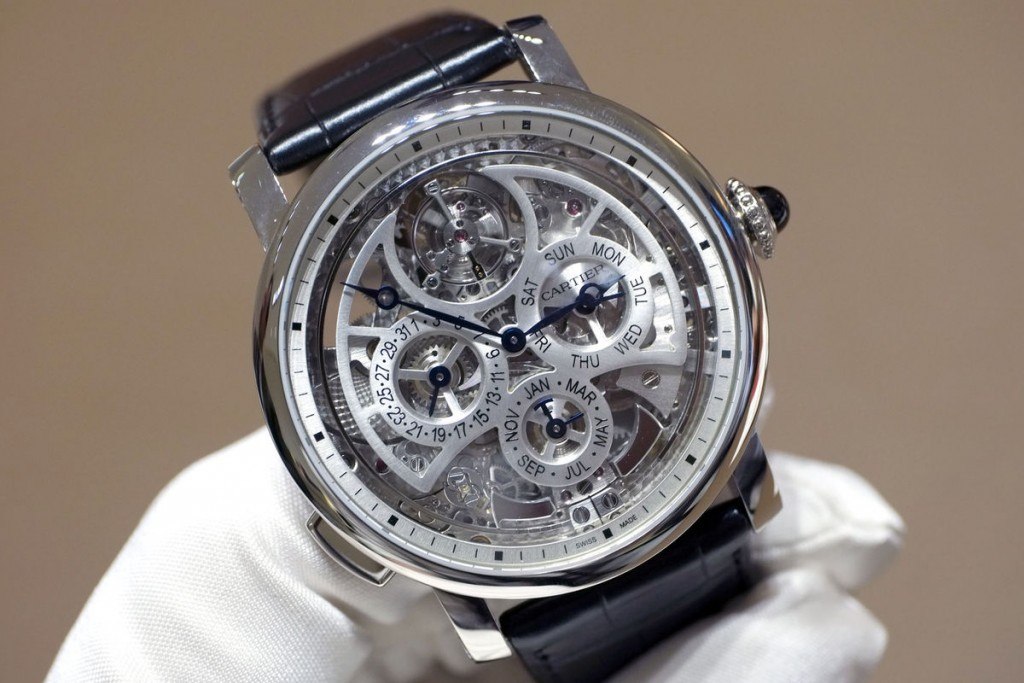 Cartier is a luxury fashion company that always has a wide selection of products, but the company is best known for their jewelry and leather goods for both men and women. Lately, Cartier has been getting attention for a new watch product called the Rotonde de Cartier Grande Complication Skeleton, which is very elegant and intricate in its design (which can be seen above). The watch shows just how far Cartier's watch making department has improved throughout the years and is now able to put out top of the line quality products for their customers.
The watch has a bunch of interesting components, some being the perpetual calendar, minute repeater, and flying tourbillon movement that is popular in the top luxury watches of today. The watches movements can all be viewed through the clear skeleton design that is stunning with the brushed steel look that shines on top of the watch's inner dark metal components. The Rotonde de Cartier Grande is very complicated but give the owner much to look at on such a simple and dated product.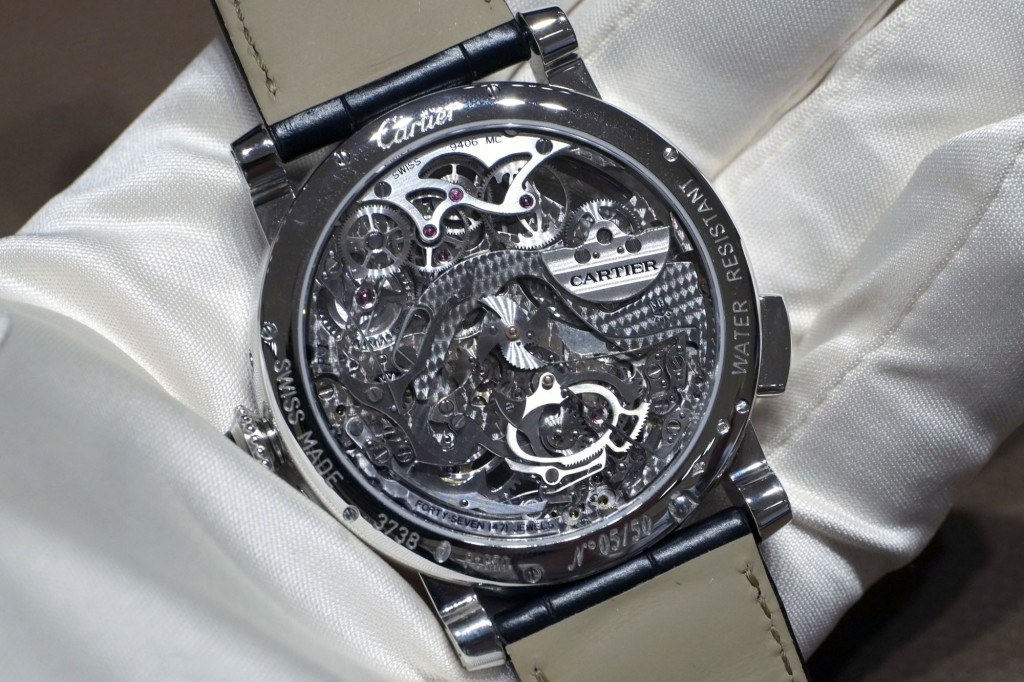 The watch has so much going on and even when gazing from the back angle, many different angles and pieces are revealed compared to the view from the front of the watch. The Cartier skeleton watch is very beautiful and extremely thin at only 12.6mm for a watch of this kind that is so complicated. Although the watches are very amazing, only 50 are being made in total, so it will be limited and tough to get one. To make things even more troublesome, the Rotonde de Cartier is priced at $620,000, which is a lot for a watch. There's no kidding that this watch is a masterpiece and an amazing product for Cartier to have available for their customers. It would be realistic to think that all 50 of the Rotonde watches will sell out very quickly.
Photos Via Cartier