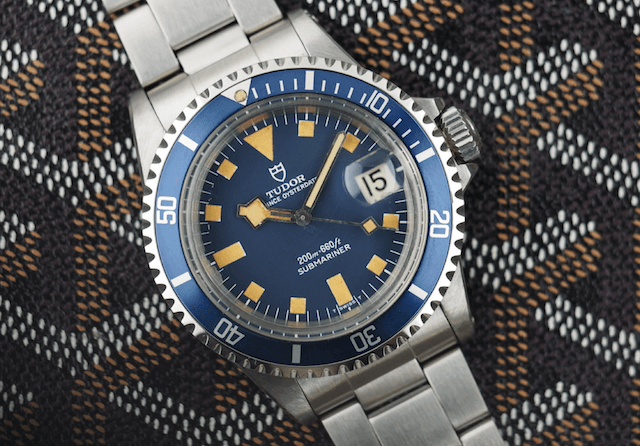 Pretty much everyone is familiar with Rolex and the amazing watches that they make. Sitting on top as one of the most popular models are the desirable Submariners. These watches are luxurious and very premium, and they are some of the most iconic Rolex watches that money can buy. The only thing is, is that they are almost too popular. If you want a premium Submariner-like watch but want to stand out, what are your options? Take a look at the Blue Tudor Submariner known as the "Snowflake" as it is pretty cool.
The Tudor brand is often considered the little brother or a cousin of Rolex. Many of the watches are similar, however Tudor's often have a more unique design in some ways. Additionally many Tudors are made from Rolex parts, just minus the Rolex branding. So essentially it's like owning a Rolex, but without the name and at a more affordable price. Well, the site 10pastten has recently gotten their hands on a vintage Tudor Submariner and it is very nice. In many ways it is similar to other Rolex Submariner's, however it is slightly different. The watch gets the name "Snowflake" due to its unique hands that are certainly different from traditional Submariner's.
Other than that, this watch is fairly straightforward with a few fun characteristics. For one, while we see the Tudor branding on the watches face and band, the crown actually has the Rolex logo on it. So while it doesn't say "Rolex", this 1973 vintage watch is pretty much one. It's like a frankenstein watch, but in a good way that makes it a collectable. The fact that it has Rolex parts, is rare, and different from other Submariners makes its a more interesting watch to own. The guys over at 10pastten only have one in stock and they are asking $5,900 for this rare and vintage watch. So if you want it, you've got to act fast.
Photo from 10pastten.com