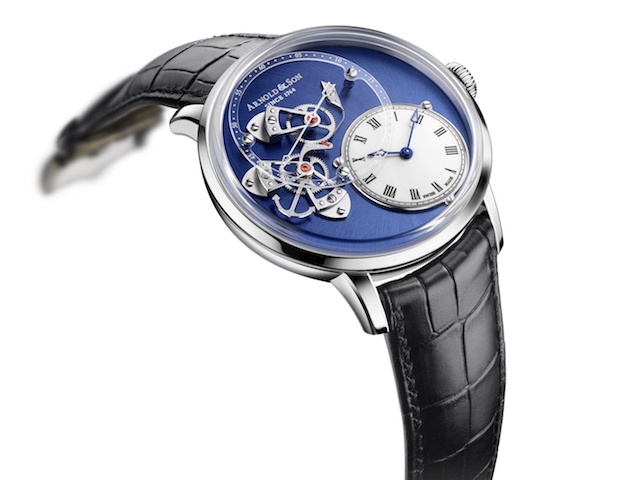 While we often think that the best timepieces from the world are produced from brands within Switzerland, that is not necessarily always the case. There are a few great companies out there that are located outside of Switzerland, like Arnold & Son which are from the United Kingdom, that make truly beautiful watches. The brand can trace their roots back to the late 1700's and have remained to be one of the finest watch brands from the country. Arnold & Son has recently just unveiled a limited edition version of their beautiful DSTB timepiece and it has been given a complete makeover in white-gold. Here's a detailed look at the watch and its specs from Robb Report:
With Arnold & Son's limited white-gold edition DSTB timepiece, the 251-year-old horologic house brings its artistry to the surface. As the name would suggest, the latest Dial Side True Beat (DSTB) presents its automatic movement (with a proprietary true-beat seconds complication that marks the passage of each second with a small jump of the hand) directly on a dial encased by 18-karat white gold. At the 11 o'clock position, the complication's hands, anchor-shaped lever, wheels, and bridges brilliantly stand out against a sapphire-blue backdrop—marking yet another example of watchmaking's new blue period. And at 4 o'clock, blued hands display hours and minutes on a white-lacquered subdial.
Beautiful at the back as well, the watch reveals blued screws and a 22-karat red-gold, guilloché-patterned oscillating weight (embossed with the manufacture's name and logo) under a sapphire-crystal caseback. Part of Arnold & Son's Instrument Collection, 125 examples of the reference will be released, each at a price of $51,500. (arnoldandson.com)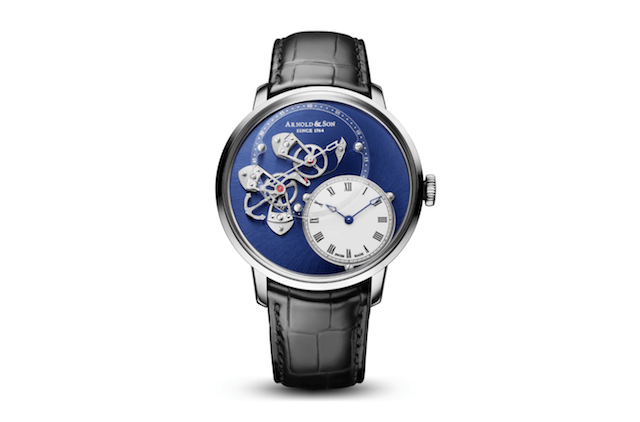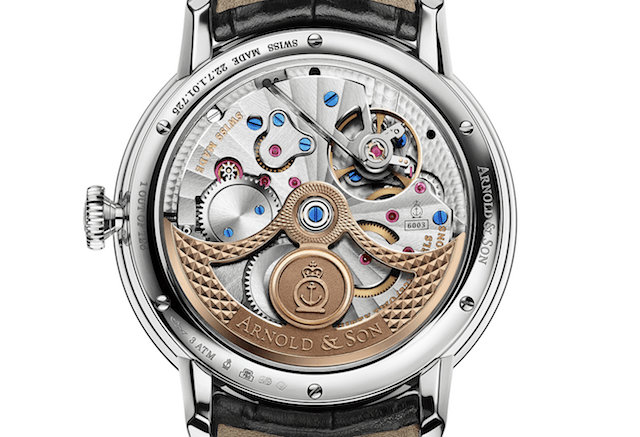 It is quite clear that this new iteration of the DSTB in white-gold is just a premium timepiece through and through. For the collectors of the world, this piece dots all the right check marks: it's made from premium materials, it has a Swiss movement, there are 32 jewels, it's a limited edition piece, but most importantly, it just looks beautiful. The real treat with this timepiece is its back, as you can see into the inner-workings of the watch.
The watch is unique enough that is stands out among the sea of timepieces that are out there, yet at the same time, it's not ostentatious or "loud". Arnold & Son produces a wide range of fine timepieces, and the white-gold DSTB is yet another example highlighting everything they do right as a brand. It's refined, functional, premium, and unmistakably British. What more could you want?
Photos from Arnold and Son