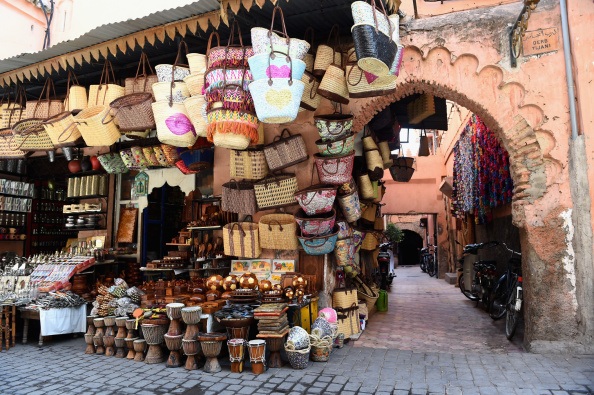 Traveling is all about checking out new and foreign lands and going someplace that you have never been. The amount that people are traveling increases every year and new destinations will become the latest low key hot spot for a little span of time. While there are plenty of first time travelers who are going to the major places like France, England or Italy; there are the continuous explorers who set trends and discover the hidden gems of the world. In 2015, the  top destination happens to be Marrakech.
What's called "The Jewel of the Desert," is a major city in the northwest part of Morocco in Africa. IT's the fourth largets city in the country behind Rabat, Fes and Casablanca. While it is just as rich in culture and provides tons to do, those other locations seem to outshine Marrakech; however, that is all changing as the city is now being rated the best destination to visit in 2015.
This result is determined by combining many factors such as reviews and rating for the area's hotels, restaurants, attractions, and more from a worldwide audience throughout the past 12 months. Traveling to Marrakech offers a classic feel with cobblestone streets, big markets, interesting alleys, and plenty of courtyards with massive amounts of people. The city feels like something out of Disney's Aladdin, and is a different type of vacation spot compared to the major cities in Europe and Africa.
The top hotel in the city is called the Riad Noir d'Ivoire which is hidden away but one of the best places to stay. The hotel has a very authentic look and is the perfect culture inspired place to stay in Marrakech. Other locations such as Siem Reap, Cambodia or Istanbul, Turkey made the list, but Marrakech is the place to go this year for people who want to explore.
Photo by Christopher Lee/Getty Images