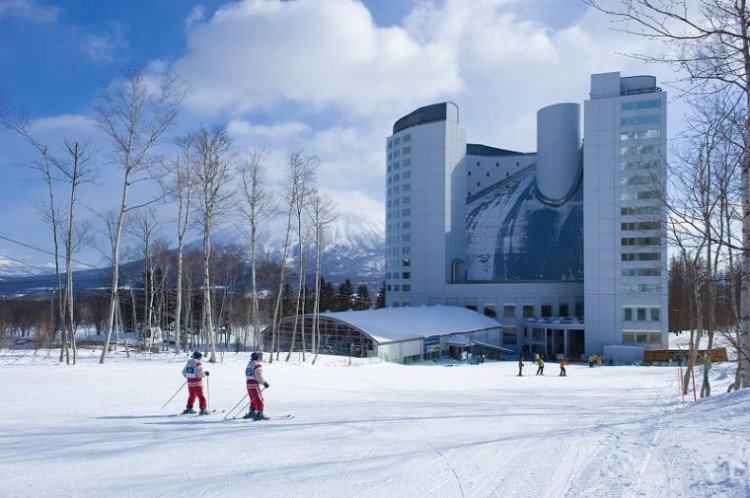 While it may be customary to celebrate Christmas at home, traveling overseas during the Christmas holidays offers you the opportunity to explore the world and experience Christmas from a unique perspective. Whether traveling during Christmas is a regular tradition or you are considering heading overseas during the holidays for the first time, there are several hotels that go out of their way to ensure you enjoy a memorable Christmas abroad. Here's a look at the top five hotels to spend Christmas abroad.
The Goring Hotel in London, England
The Goring is a family owned 5-star hotel with a longstanding reputation for transforming itself into an elegant winter wonderland complete with gorgeous Christmas decorations, a traditional dinner, and even an outdoor terrace that gives off a ski lodge vibe. From the minute, you walk through the front door of The Goring Hotel, your senses will be overwhelmed with the scent of fresh pine and the twinkling Christmas tree lights. Meticulously decorated Christmas trees are everywhere, from the lobby to the guestrooms, along with the wreaths, garland, and a wood burning fireplace.
At The Goring Hotel, Christmas morning starts with a Christmas Day Morning tea and coffee served in your room, while Christmas Dinner is served in the dining room, where the seven-course meal is wheeled out on a silver trolley. Outside, the terrace has been transformed into a vintage ski lodge serving Christmas cocktails and Emmental macaroons, complete with wooden sled tables, lanterns, cozy sheepskins, and just a hint of pine.
Rooms at the The Goring at $638 per night during the holiday season. On a side note, The Goring Hotel is where Kate Middleton and her family spent several days leading up to the Royal Wedding in 2011.
Hotel Plaza Athénée in Paris, France
Well known for offering 5-star luxury and exceptional customer service, Hotel Plaza Athénée pulls out all the stops during the holiday season. Twinkling lights, exquisitely decorated Douglas firs, red ribbons, fresh pine branches adorned with bows, and more can be found decorating every inch of the hotel. However, it is the 16-ft. tree in the lobby that takes six people four hours to decorate that is truly stunning and sets the hotel apart from others in the area.
Throughout the holiday season, the hotel offers several classes designed to help guests learn all the tricks and trades of holiday decorating, such as wreath making classes. Additionally, the hotel has its own outdoor ice-skating rink, as well as qualified instructors, nestled among glittering Christmas trees. After skating, hot cocoa and various treats are served nearby. Finally, Christmas Eve and Christmas Day dinner, which both include plenty of festive classics, are served in the dining room and include live musical entertainment.
Rooms at Hotel Plaza Athénée start at $888 per night. As an added bonus, until Christmas, Hotel Plaza Athénée offers children staying in the hotel a daily gift.
Hôtel Le St-James in Montreal, Canada
Considered to be one of Montreal's finest Christmas destinations, Hôtel Le St-James is also a historic landmark in the city's Old Montreal neighborhood that offers luxury accommodations and unrivaled customer service. Decorated with Old European style Christmas decorations that perfectly complement the existing distinctive décor, hand-created artwork, and original wood paneling, the hotel is absolutely stunning.
On Christmas Day, the hotel's restaurant serves a four-course brunch and dinner that includes roasted ham, maple glazed salmon, cheese curd stuffed turkey, and squash puree, among other traditional treats.
Rooms, each of which has been individually decorated by the owner, at Hôtel Le St-James start at $280 per night over the Christmas holidays.
Niseko Village in Niseko, Japan
Situated in the midst of one of the world's top skiing destinations, Niseko Village provides guests with the perfect opportunity to experience a white Christmas. Niseko Village is festively decorated and include numerous elaborately decorated Christmas trees and huge hanging decorations intended to mesmerize guests.
However, what really sets this hotel apart from most others are the wide array of Christmas activities they host during the holiday season. For example, gingerbread house making and reindeer sledding are always on the hotel's holiday events schedule, as well as photos with live reindeer and a visit with Santa Claus, who also brings gifts to all the children staying on site. Additionally, Christmas fireworks are presented late in the evening on Christmas Day. Outdoors, snowmobiling, snowshoeing, and snow rafting provide plenty of opportunities for winter fun.
On Christmas Day, an elaborate dinner is served and offers a variety of local and traditional Christmas delicacies, including plenty of sweet treats. Rooms at Niseko Village start at $526 per night during the holidays, while 3-bedroom town homes start at $1500 per night.
Claridge's in London, England
First opened in 1856, Claridge's is a 5-star resort that has long been a favorite of visiting royalty, especially during Christmas, thanks in part to its unique and exquisite decorations that includes turning the lobby into an epic snow-covered forest. Festive treats, stockings hung by the chimney with care, carolers singing, and even horse drawn carriages are just a few of the ways the hotel goes overboard during the holidays.
Claridge's is one of the few, if not only, hotels that creates an immersive festive installation that must be seen to believe. In addition, the hotel offers a festive Afternoon Tea in the grand foyer and reading room, as well an unbelievable lunch and dinner that includes a wide selection of meal options, along with Claridge's famous Christmas pudding.
Guests also get to enjoy the close proximity to some of London's top Christmas markets, including the Christmas Fair in Hyde Park, where more than 700 designers exhibit their handmade decorations, knitwear, jewelry, and artisan foods.
Rooms at Claridge's start at $429 per night for a standard room during the Christmas holidays, though you may want to splurge on the $1200 per night suite.
Spending the holiday season overseas is an exciting and unique way to celebrate Christmas, whether alone or with your family.