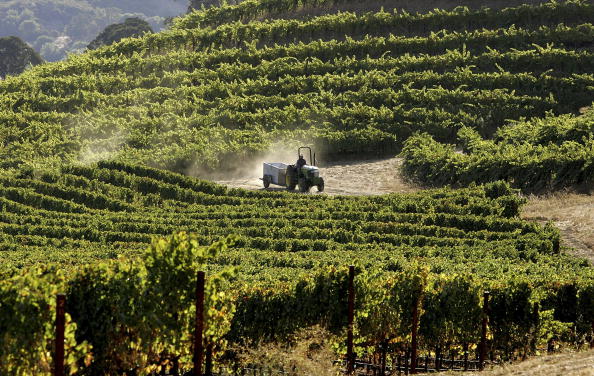 When people think about wine, and more so about crafting a vacation all around visiting top notch vineyards, people immediately look to Napa Valley in California and multiple parts of France. Yet, wine is created all around the world and each location offers different pros and cons to the entire wine making process and how the final product turns out; so these are five lesser known but must see wine destinations.
5. Belgium
Belgium normally spends its time pumping out some of the world's top beers, but is also finding much success with crafting wine. The country has 90 different winemakers that own a total 370 acres dedicated to the entire process. Around 500,000 bottles of wine are coming out of Belgium each year from 34 different grape types.
4. Lebanon
Lebanon is secretly one of the world's oldest wine making locations, but the country seems to get cast into the shadow by it's Mediterranean neighbors in France, Italy and Spain. Lebanon offers some of the nicest looking vineyards throughout its country and the wine made there shares a style influenced by the French. In recent years past, Lebanon wine growers have struggled to keep their vineyards clean and healthy through all of the war conflict going on, but they are still a must see if vacationing to the area.
3. Ethiopia
Normally, Ethiopia is thought of as a struggling country faced with famine and other problems; however, there has been a recent surge of interest in Ethiopian culture and it has brought the location's ability to produce wine to light. Certain grapes actually thrive in the conditions of Ethiopia and companies are now starting to establish vineyards in Ethiopia.
2. Thailand
In the northeastern Loei region of Thailand, crop growers can actually produce good wine depending on the usually rainy weather. Although the climate in Thailand can be pretty dreary, there is also tons of warmth and sunshine that is optimal for making wine. There are grapes within the Loei region and also throughout the country's eastern portion that allow for a variety of wine types.
1. Japan
Despite the first alcoholic drink made in Japan that comes to mind is sake, the Japanese have become very successful at crafting wine worthy of competing with some of the best in Napa Valley. While the country does deal with a lot of rain and the biggest problem in their process is mildew, back in 1850 farmers discovered that growing conditions were ideal around the base of Mt. Fuji. There are multiple local grapes that allow the Japanese to release quality white and red wines.
Photo by Justin Sullivan/Getty Images