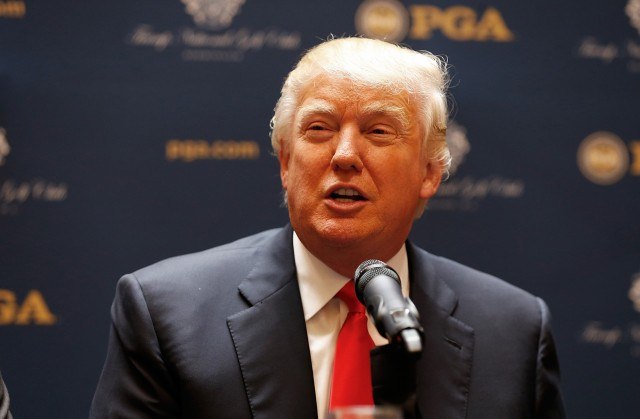 Donald Trump is in the news again, and the headlines seem pretty silly. Apparently Donald Trump is suing Palm Beach County, specifically its airport, due to a discrepancy he has. Trump is claiming that the airport is deliberately and purposefully sending all air traffic over his multi-million dollar historic mansion and private club to disturb him and his guests.
Trumps Mar-a-Lago mansion in Palm Beach is pretty amazing, which is to be expected, but Trump has felt that he has been the target of a "horrible injustice" as he calls it. He has specifically called out the Palm Beach County Airport and its director, Bruce Pelly, for causing this ruckus.
Apparently Pelly and Trump have had a long standing feud between them. Back in 1995, Trump sued Pelly and successfully won. Trump sued him as Pelly wanted to extend and expand the airport, which Trump didn't like as his estate is close to the airport. So Mr. Trump feels that the increased air traffic over his estate is retaliation over that lawsuit.
Trump is suing the Palm Beach County Airport for $100 million dollars because of all this. The lawsuit specifically cites that "Pelly is seeking revenge by attacking Mar-a-Lago from the air". Mar-a-Lago is a historical site has it was constructed in 1927, predating the airport. The lawsuit also states that "the overflights of Mar-a-Lago have caused a direct and substantial invasion of the property by excessive, unreasonable, unwarranted and uninvited noise, vibrations, fumes, pollution and residue, which cause direct physical damage to Mar-a-Lago". Arguably the most annoying thing for Trump is that he has to fly his private jet over his mansion as well. Lawyers from Palm Beach County have made no comments over the matter, and it will be interesting to see how this all plays out.
Photo by Mike Stobe/Getty Images