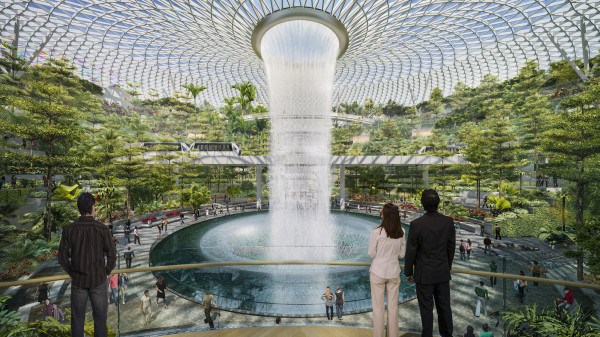 Lots of people are doing heavy traveling so far in 2015 and there has been a ton of attention on airports an how they have been and will improve their services going forward to better cater to their customers. Airports are now starting to evolve to the point of being considered luxury destinations within themselves for what they have begun offering. The best airport for early 2015 has already been declared and the title goes to the Changi Airport in Singapore, which is pretty amazing and uniquely designed.
The Changi Airport has actually won the title of World's Best Airport for the past two years, so it's not entirely shocking to see it continue the streak in 2015. It's a very modern looking building that is massive and almost feels like a resort when you're inside of it exploring all there is to offer. The 13 million voters agreed that Changi has the best bar, airport planning, and transit to the destination. The airport aims to take the stresses out of flying for those who are busy or nervous by giving customers plenty to do rather than sitting around waiting for their plane.
The airport has multiple mini green oasis zones that include a butterfly zone, bamboo zone, and orchid themed gardens that are extremely peaceful. There is an entertainment deck that has video gaming areas, a movie theater, a playground for children, and even an aviation gallery.
The Changi Airport is much more than it's label claims and is a tourist destination within itself for those traveling to Singapore for the first time. They even offer a free two hour long sightseeing tour around the city for passengers that have five or more hours to kill during their layover. Changi knows how to keep their guests happy and is the model of what airports should aim to be like in the future.
Photo via Changi Airport