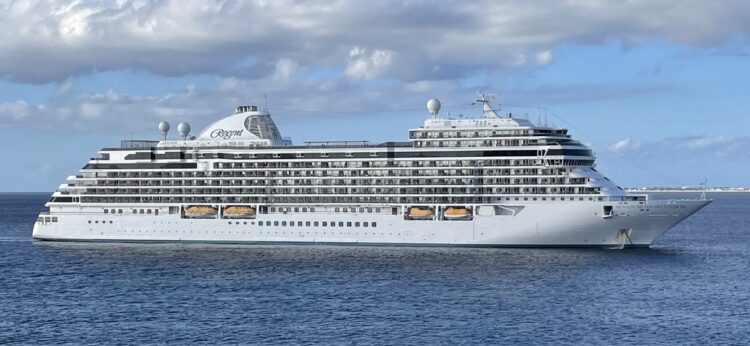 Choosing the best luxury cruise line can be a daunting task with an abundance of options available. Each luxury cruise line offers unique experiences, and it's essential for prospective travelers to select the one that caters to their preferences and expectations. In this article, we will discuss some of the top luxury cruise lines, focusing on their distinguishing features to help readers make an informed decision.
When looking for an outstanding luxury cruise line, travelers often prioritize factors such as accommodations, itineraries, onboard experiences, and quality of service. Top contenders in this space include Regent Seven Seas, Oceania Cruises, and Silversea Cruises, each renowned for their distinct offerings and exceptional service. These companies continue to set the standard by providing all-inclusive packages, exotic destinations, and personalized touches to create memorable vacation experiences.
As we delve deeper into the world of luxury cruising, potential cruisers will gain a better understanding of what makes these cruise lines stand out, ultimately leading them to discover the perfect luxury cruise line for their next voyage. With careful consideration of individual preferences and a clear overview of the available options, travelers will be well-equipped to embark on the luxurious journey of a lifetime.
Defining Luxury Cruise Lines
Luxury cruise lines are characterized by their focus on providing upscale amenities, unparalleled service, and a high level of personalization for every guest. These cruise lines exhibit the finest levels of style and elegance, making for a truly opulent experience in travel.
Some of the key features that set luxury cruise lines apart from others include:
Spacious, well-appointed staterooms and suites, often with private balconies
Exceptional dining options, often featuring gourmet fare and collaborations with renowned chefs
Inclusive pricing that covers a wide range of onboard services, such as shore excursions, gratuities, and premium beverages
A high crew-to-passenger ratio, ensuring personalized and attentive service
Unique itineraries and immersive experiences in exotic destinations
While these offerings do often come with a higher price point, they provide an unmatched level of indulgence and sophistication for those looking to travel in ultimate style and comfort.
Top Luxury Cruise Lines
Regent Seven Seas
Regent Seven Seas is an all-inclusive luxury cruise line that offers a premium experience for its guests. The cruise line stands out with its exceptional service, all-oceanfront suites and free shore excursions. Passengers can enjoy fine dining, spacious accommodations, and a variety of onboard amenities and activities.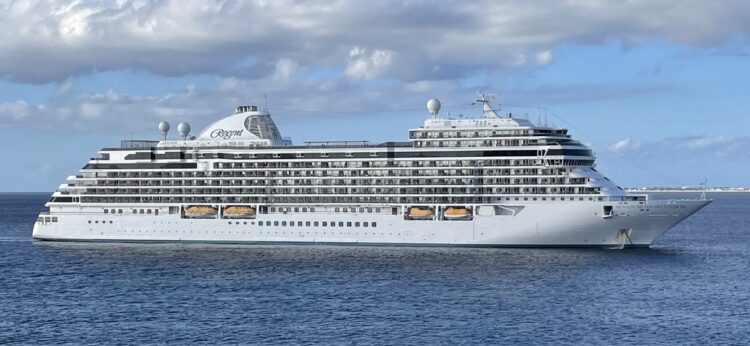 Crystal Cruises
Crystal Cruises boasts a reputation for delivering elegance and exclusivity. With its relatively small ships and personalized service, this luxury cruise line provides an intimate experience to the travelers. Crystal Cruises is known for its lavish staterooms, exquisite cuisine, and world-class entertainment.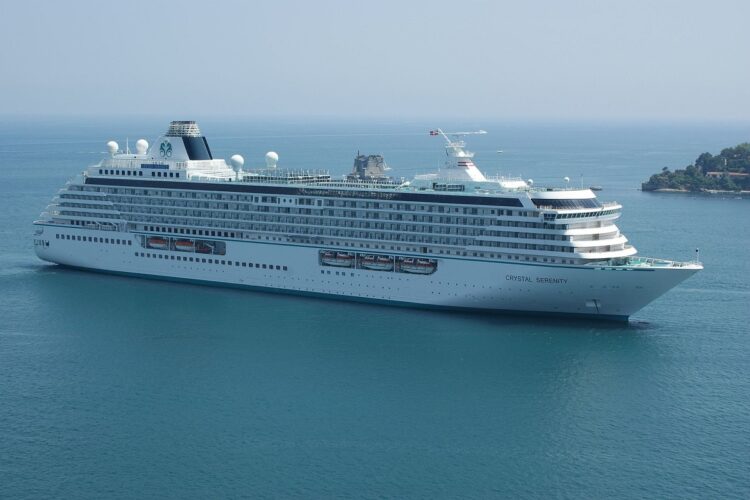 Seabourn
Owned by Carnival Corporation, Seabourn is a highly acclaimed luxury cruise line that offers a range of modern luxuries to cater to its guests' preferences. Their top-of-the-line, 450 to 600-passenger ships feature all-oceanfront suites, personalized service and onboard amenities that elevate the entire cruising experience. Seabourn's dedication to luxurious comfort ensures that, whether guests choose to dress up or down, they will always feel at ease.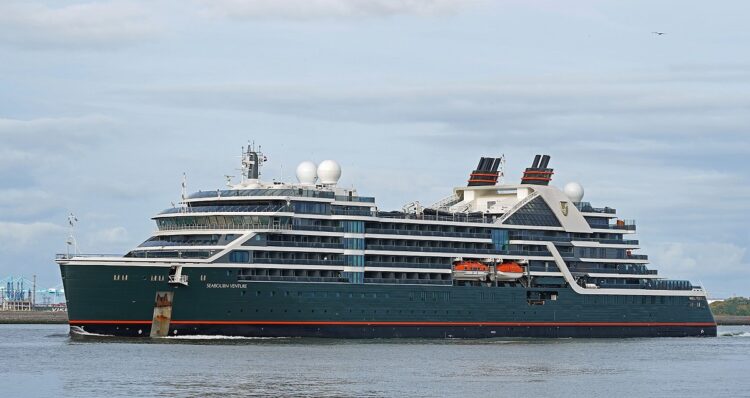 Silversea
Silversea is an ultra-luxury cruise line that prides itself on offering a truly personalized experience for its passengers. With a maximum capacity of fewer than 600 guests, each ship is designed to cater to every individual's needs. Silversea features all-suite accommodations, a nearly one-to-one staff-to-guest ratio, and fine dining options, ensuring the ultimate in comfort and style for every voyage.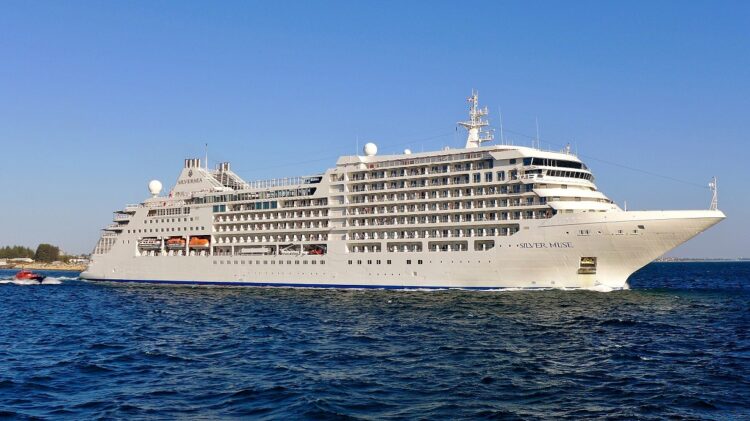 Viking Ocean Cruises
Viking Ocean Cruises, an extension of the highly popular Viking River Cruises, brings modern luxury and sophistication to ocean cruising. Their sleek ships, all-veranda staterooms, and a focus on cultural enrichment set them apart from their competitors. From their thoughtful onboard amenities to their immersive shore excursions, Viking Ocean Cruises ensures a fulfilling and memorable experience for each guest.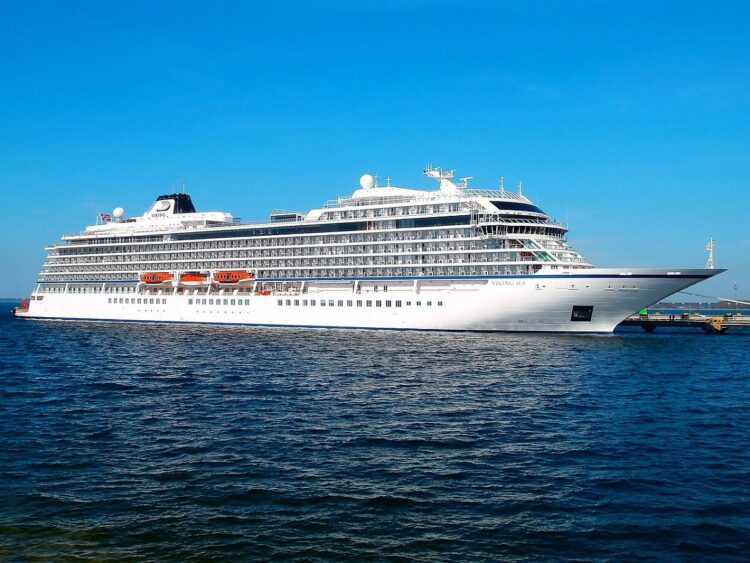 Factors to Consider
Accommodations and Amenities
When choosing a luxury cruise line, the quality and variety of accommodations and amenities play a significant role. Look for lines that offer spacious suites, well-designed layouts, and upscale furnishings. Amenities such as in-suite spas, state-of-the-art entertainment systems, and private balconies can greatly enhance your cruising experience.
Dining Options
One of the hallmarks of a luxury cruise line is the quality and variety of its dining options. Seek out lines that offer gourmet cuisine prepared by renowned chefs, with an emphasis on fresh, local ingredients. Diverse menu options and specialty restaurants, where you can enjoy unique culinary experiences, are also essential factors to consider.
Service and Staff
Exceptional service is a key component of luxury cruising, and lines that prioritize warm, attentive, and professional staff should be at the top of your list. Look for lines with a high crew-to-passenger ratio, where personalized service and anticipating your needs are at the core of their hospitality philosophy.
Entertainment and Enrichment
Entertainment and enrichment opportunities are vital in elevating the luxury cruise experience. Opt for lines that provide a variety of high-quality onboard entertainment, such as live performances, art auctions, and theatrical productions. Enrichment programs, such as guest lectures, culinary workshops, and destination-specific activities, can also contribute to a more immersive and meaningful journey.
Itinerary and Destinations
Lastly, consider the range and uniqueness of the itineraries and destinations offered by different luxury cruise lines. Choose lines that cater to your interests and preferences, whether that means sailing to remote, exotic locales or visiting popular, bustling ports of call. Exclusive shore excursions and curated destination experiences can add another layer of distinction to your luxury cruise vacation.
Customizing Your Cruise Experience
A luxury cruise vacation is all about personalized experiences tailored to your preferences, and choosing the best luxury cruise line will elevate your experience to new heights. This section will discuss some of the opportunities for customization that top luxury cruise lines offer.
During your voyage, many luxury lines provide onboard amenities and services that allow passengers to tailor their experience. These may include:
Personalized itinerary planning
Customized dining options and opportunities to dine in specialty restaurants
Private shore excursions designed to fit your tastes
Personal butler service and in-suite amenities tailored to your preferences
When it comes to dining, cruise lines like Regent Seven Seas and Seabourn are especially known for their gourmet cuisine and fine wines, offering a wide range of dining venues and menu options. Guests can also request to have their meals prepared to specific dietary needs.
Uniquely curated shore excursions are another way luxury cruise lines stand out. They can range from culinary tours and historic site visits to adventurous outdoor activities, depending on your interests. Viking Cruises, for example, offers cultural enrichment programs and immersive experiences in the destinations they visit.
Lastly, the ability to customize the accommodation and atmosphere onboard luxury cruise ships allows guests to feel truly at home while at sea. From selecting your preferred in-suite amenities to being attended to by a personal butler, luxury cruise lines like Regent Seven Seas and Seabourn strive to make their guests' wishes come true and provide them with a cruise experience tailored to their personal preferences.
Conclusion
After examining various luxury cruise lines, it is evident that each one has its distinct characteristics and offerings. This makes it challenging to pinpoint a single cruise line as the absolute best in the industry.
However, from the search results, it is clear that some of the top contenders are Oceania Cruises, Regent Seven Seas, Silversea Cruises, and Atlas Ocean Voyages. Each of these cruise lines provides a unique set of luxurious experiences and services.
For instance, Oceania Cruises has been praised as a perfect stepping stone into luxury cruising for guests who enjoy deluxe cruise lines like Celebrity or Holland America. Regent Seven Seas is known for providing ultra-luxurious yacht voyages with all-inclusive pricing and premium service. Silversea Cruises, on the other hand, has been recognized for its dining experience and high-class amenities.
Considering the individual preferences of each traveler, it is crucial to research and compare the luxury cruise lines mentioned above to determine the most suitable option for your next vacation. Ultimately, the best luxury cruise line for you will depend on your personal tastes and priorities.