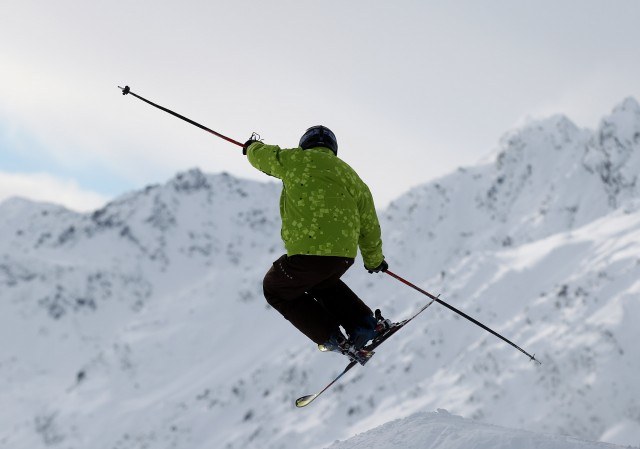 If you were asked to name the best and most beautiful ski destinations in the world, most people would come up with resorts in Switzerland, Austria, Germany and the Italian Alps.  While these are good choices, most people would be surprised to find out that there are exceptional resorts in some of the most unlikely places and most of the world's most highly rated ski locations are right here in the United States. We are going to take a look at the ten best ski destinations in the entire world.
10. Zermatt, Switzerland
Many would consider this to be the world's best ski resort and certainly the quaint town and classic architecture help to create the ambiance of a ski destination out of one's dreams. From almost every place in town, the Matterhorn looms in the distance and never let's one forget they are in the middle of some of the highest peaks in the Alps. The town only allows electric cars and one arrives only by rail. For dining, one can choose among the more than 50 on-mountain restaurants. You can also take a ride on the Matterhorn Glacier Paradise cable car. It is the highest in the Alps and can take you from Switzerland into Italy over the 12 miles through the Alps. 
9. Chamonix, France
Located in the valley near the intersection of France, Italy and Switzerland, the town sits in the within the highest peak in the Alps: Mont Blanc. Chamonix's cobblestone streets and car-free pedestrian center make for a classic mountain village environment that is picture perfect. It has the reputation of the birthplace of extreme skiing and of its trails it is often said, "if you fall, you die" and yet there are plenty of easier trails for those that don't wish to push their skiing talents to the limits.  When the snow conditions are good, it is not unusual to experience a 9,000 foot vertical drop and with so many glaciers and crevasses, it is advised that skiers hire a local guide to help them navigate the trails.
8. Niseko, Japan
Due to the constant storm cycles from nearby Siberia, the mountains on the Japanese island of Hokkaido are well known for having some of the most consistent, lightest powder on Earth – a skier's dream. This resort is also known for its night skiing. Giant stadium-style lights brighten the ski trails. Skiing through the illuminated deep powder forest must be an experience to be remembered.
7. Wanaka, New Zealand
Think Lord of The Rings scenery meets the best of the Alps and you have some idea of the appeal of this quickly growing ski resort. This quiet town of only 5,000 is filled with quaint pubs, hostels and cafes. There are several ski mountains within a 40 minute drive of Wanaka and most people remark that it is like one large world class terrain park. 
 6. Girdwood, Alaska: 
Sure it's cold there and everyone knows it has snow but ski resorts? Yes. Built in a former gold mining town, it has a frontier meets laid back vibe. It is most know for being "off the beaten track" and challenging  and due to it's location, crowds are almost non-existent. Plan to visit in March, when there is an average of 12 hours of daylight. Plenty of time to try each trail.
5. Ketchum, Idaho
This is the original ski resort in the Rocky Mountains and boasts the first chairlift when the resort opened in 1936. This upscale mountain resort has many luxurious lodges that still bear a rustic elegance. There are gourmet restaurants and steak-and-microbrew saloons in town. The resort village of Sun Valley borders Ketchum and features an excellent skiing school and beginners trails for practice in unbelievably beautiful surroundings.
4. Truckee, California
Located in the Sierra Nevada north of Lake Tahoe, between Reno and South Lake Tahoe, this old logging and railway town of Truckee has grown into a ski destination and has developed a reputation for family skiing. With Tahoe nearby, this is where the locals choose to ski and the town has maintained a relaxed feeling without all the glitz and glamour of its Tahoe neighbor. With all the connected trails and mountains, it is soon to be one of the largest ski resorts in the US.
3. Crested Butte, Colorado
Crested Butte is a remote, high-elevation former mining town surrounded by unbelievable beauty and less well known than its famous neighbors, Aspen and Telluride. What sets it apart is that you come here to ski and to revel in the surrounding Elk Mountains. Skiing here can be a different kind of experience and one that showcases the majesty of the Rocky Mountains.
2. Bend, Oregon
The biggest town on our list, Bend is a fast-growing, adventure paradise of more than 76,000 people that happens to have the region's premier ski area: Mount Bachelor. While there are ski options for every level of skier, more than 60% of the mountain is classified as black diamond or double black diamond so this is not for the faint of heart. There are plenty of trendy restaurants and cafes but the mountain is known for its nine microbreweries conveniently located within walking distance of downtown.
1. North Conway, New Hampshire 
The one location on our list on the east coast, this ski destination is tucked into Mount Washington Valley in the White Mountains. Some of the first  ski trails in the US were developed here in the 1930's and it is known as one of the leading towns in American skiing for decades before Western resorts became more prevalent. One can enjoy downhill skiing but also Nordic skiing trails are available here as well. Almost everywhere you look, you can catch a glimpse of the tallest peak in the Northeast: Mount Washington. 
Photo by Miguel Villagran/Getty Images