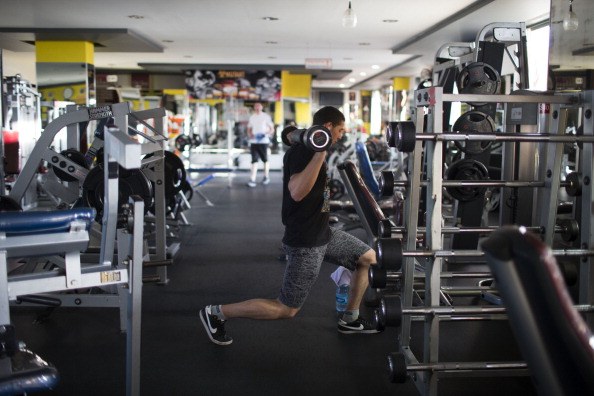 Fitness and staying healthy is an important aspect to many people's lives, so having access to a top gym with the latest equipment and amenities is very important. The cost of gym memberships ranges depending on many variables but will normally be well under $100 per month; however, in certain areas, memberships are well over that amount. Here are the most expensive gyms in the United States and what makes them each cost so much. 
5. Gold's Gym, California – $10,000 per year
The Gold's Gym in California is one of the nation's largest that takes up three floors of the building and fills its entire space with all of the latest fitness equipment that one could want to get in a great workout. At this Gold's Gym you'll find all of the latest resistance training equipment and full rooms dedicated to spinning and cardio with tons of personal trainers around offering personal and group training programs. The membership packages end up coming out to around $50 per hour and when adding on amenities and specific training or classes, this Gold's Gym will end up costing around $10,000 per year.
4. Zenergy Health Club & Spa, Idaho – $15,000 per year
The Zenergy Health Club & Spa offers an excellent view and probably the most relaxing workout space on this list. Surrounded by the mountains of Idaho, the gym offers the typical health and fitness products with some of the best yoga and pilates classes around. On top of this, the club even has two massive saltwater pools; one outside and another inside.
3. E at Equinox, New York – $21,000 per year
The E at Equinox gym has a very luxurious system that ensures its members will receive the absolute best experience possible. For the price of $21,000 you get unlimited training sessions with a personal trainer of your choice and even advanced health assessments. The gym has the best equipment on the market and experts that can track your body composition and metabolic rates.
2. The Houstonian Club, Texas – $24,000 per year
The Houstonian Club could arguably be closer to a country club, but it is lacking the golf course. The gym is a massive 125,000 square feet and aside from having the best gym and fitness equipment, there are eight tennis courts, three different pools, and even a boxing ring. The gym delivers a ton of different ways to keep fit and even gives each of its members a terrycloth bathrobe for maximum comfort after an intense workout.
1. Athletes' Performance Gym, Arizona – $30,000 per year
The Athletes' Performance Gym in Phoenix, Arizona will literally have you training alongside of professional athletes such as Kevin Love. The facility really stands out from the others because it has a full track, an 80 yard football field, and even an underwater treadmill. There are designated hot and cold pools as well as the top physical therapy trainers and programs to make sure members are able to warm up and cool down properly before and after workouts.
Photo by Ilia Yefimovic/Getty Images