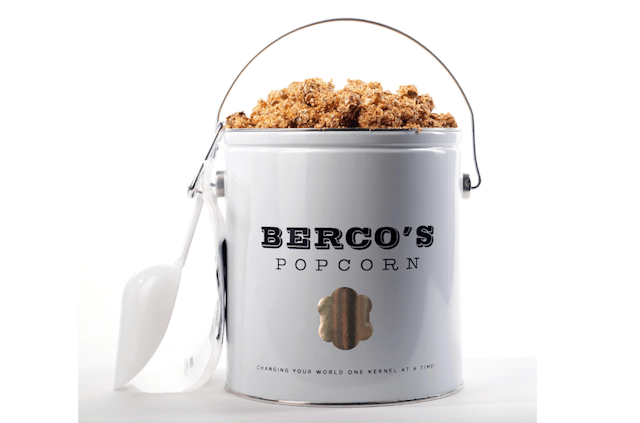 Popcorn has been a staple snack food for as long as anyone can remember, and it's typically extremely inexpensive. However there are companies out there that make luxury goods of nearly everything, including popcorn. One company in particular, Berco's Popcorn, has a unique product called the "Billion Dollar Popcorn". It is priced at about $250 dollars per tin and it's made with real, edible gold.
Berco's Popcorn specializes in high-end and creative popcorn, and their Billion Dollar Popcorn might just be the most expensive popcorn in the world. The popcorn starts with your fairly standard kernels, but then they add a host of luxury ingredients to the mix. It's caramel-flavored popcorn made with organic sugar-based caramel, butter from Vermont Creamery, and premium Nielsen Massey Bourbon Vanilla. Berco's then adds some extremely special salt. It's called Laeso Salt and it's from a small Danish island that's shrouded in Norse mythology. However this salt is not only quite haute, it's apparently the most expensive salt in the entire world. Then to top it all off the caramel popcorn is the covered in 23-karat gold flakes. Add all those things together and you've got the most expensive popcorn in the world on your hands.
You can purchase the Billion Dollar Popcorn directly from Berco's website. A small bag will run you $50 dollars, while the standard 1-gallon tin costs $250. If you're feeling really special then opt for the 6.5-gallon tin that will set you back $1,000 dollars. Either way, you're getting some pretty luxurious popcorn.
Photos from Berco's Popcorn