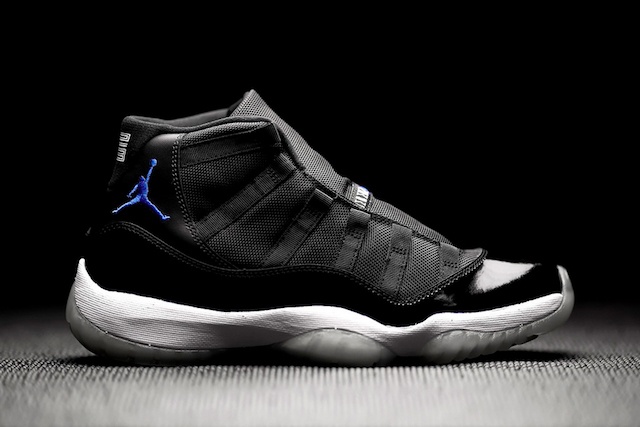 While Michael Jordan will forever be remembered as one of the greatest basketball players who ever lived, if not the greatest, many fans of Jordan also remember him for his iconic film appearance in the Warner Brothers classic Space Jam. In that movie we see Michael Jordan wearing a very special pair of Air Jordan 11s, and the sneaker brand released the sneaker a few years back. However in case you missed out on the last time, the Air Jordan 11 "Space Jam" will officially return for 2016 as they are going to re-release this beloved sneaker.
While the Air Jordan 11s come in many different flavors, the Space Jam versions are arguably the most popular ones. Air Jordan has been working with Warner Brothers with licensing as they wanted to re-release the sneaker to celebrate the 20th anniversary of the movie that originally came out in 1996.
The last time you could buy the Air Jordan 11 "Space Jam" was back in 2009, and it was obviously an instant success. It's great to see Air Jordan bring back this loved sneaker, as I'm sure many sneaker heads and fans alike are eager to grab a pair. While there's still no word on a official release date as of yet, the sneakers will in fact be released sometime in 2016. Make sure to keep up with these sneakers as we imagine that this will be one of the most sought-after Jordan sneakers in 2016.
Photo from Nice Kicks