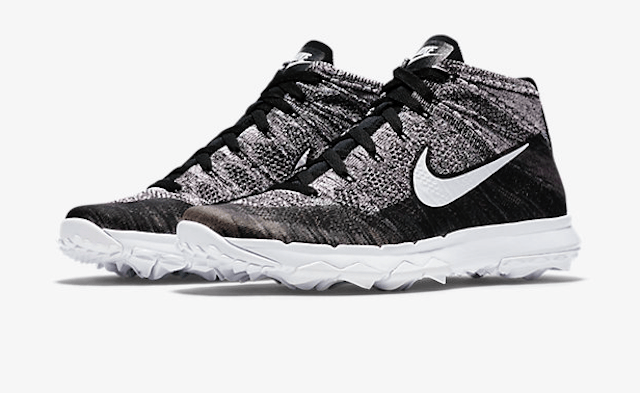 Never afraid to make a statement, Nike has recently unveiled their newest golf shoe: the Flyknit Chukka. The shoe offers a combination of a distinctly Nike look with all the features that you need in a solid golf shoe. Their Flyknit material has been found in some of the brands most popular sneakers recently, so it was only a matter of time before they created a pair with this material for golf.
The Flyknit Chukka's are certainly not your dad's golf shoe, as they look more like a pair of basketball sneakers rather than something you'd wear on the fairway. Regardless these golf shoes feature a one-piece upper made entirely from Flyknit. The shoes also incorporate a Nike Free sole which has been outfitted with spikes appropriate for golf.
These shoes mark the first time that Nike has introduced their Flyknit material into their gold shoes, and we look forward to seeing more. The sneakers are available either online or at retailers for $190 dollars, and they come in either black or blue.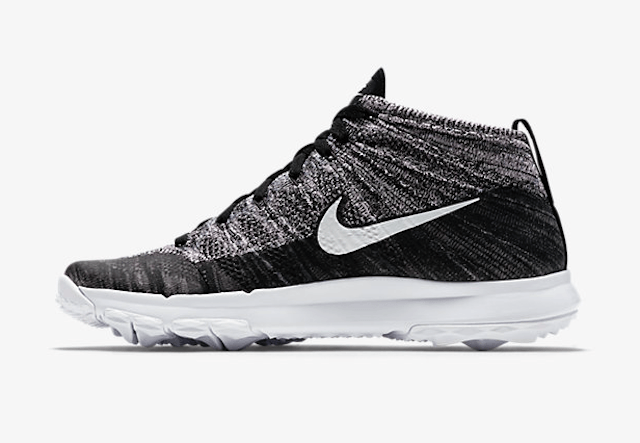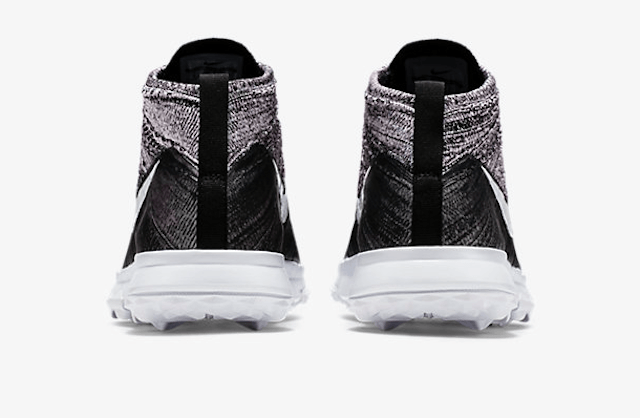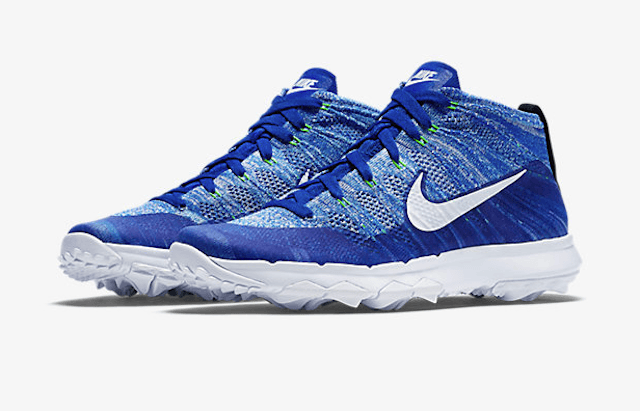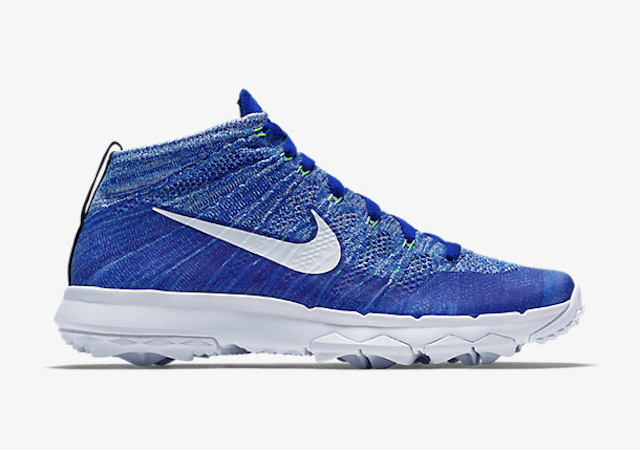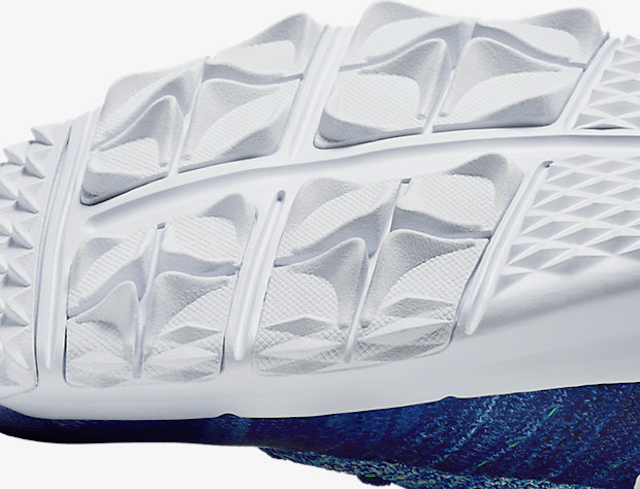 Photos from Nike