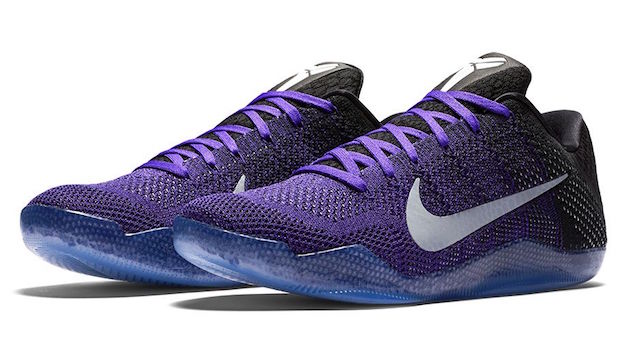 As Kobe Bryant continues to celebrate his farewell tour before he soon retires, Nike is still releasing new editions of the legendary basketball players latest sneaker: the Kobe XI. Since Mr. Bryant is getting ready to retire, Nike is creating special edition shoes to commemorate all that he's done for the sport, like the upcoming Kobe XI "Eulogy".
The Kobe XI "Eulogy" features an upper primarily featuring of purple that eventually fades to black. The choice of purple is fairly obvious, given Kobe's lengthy history with the Los Angeles Lakers. The purple and black sneaker is further accentuated by the clear sole, giving it a very futuristic and technical appearance.
On the back of the sneaks we find three red stripes on the left sneaker that is meant to symbolize Kobe's achilles. The right sneaker contains the numbers "8" and "24", which are obviously a reference to his various jersey numbers.
The Kobe XI "Eulogy" will officially be released on February 27th, and are expected to be quite popular as these are some of the last Kobe XI's that will be released before he retires. They will be available at select Nike retailers around the world for some $200 dollars.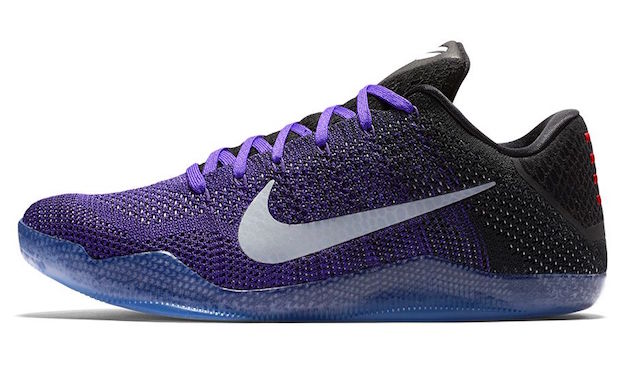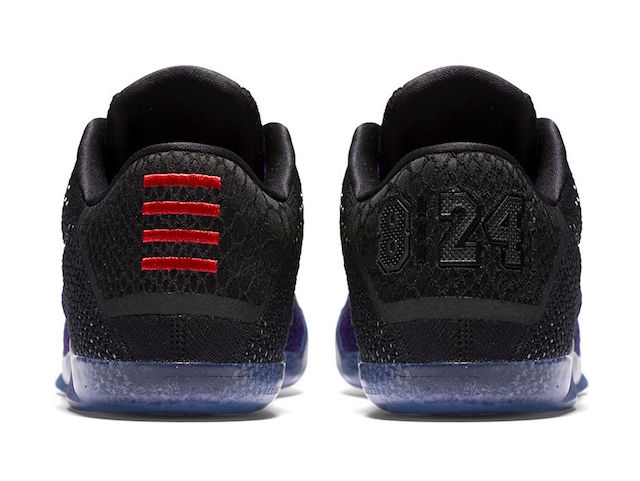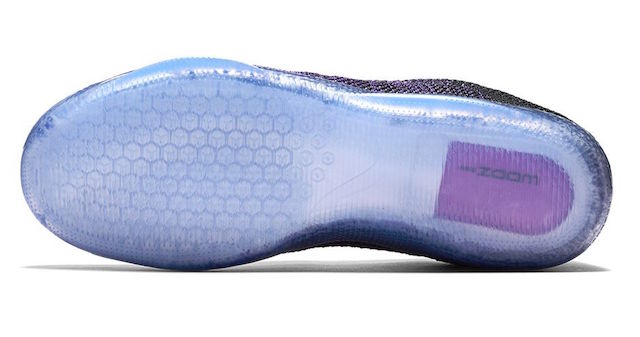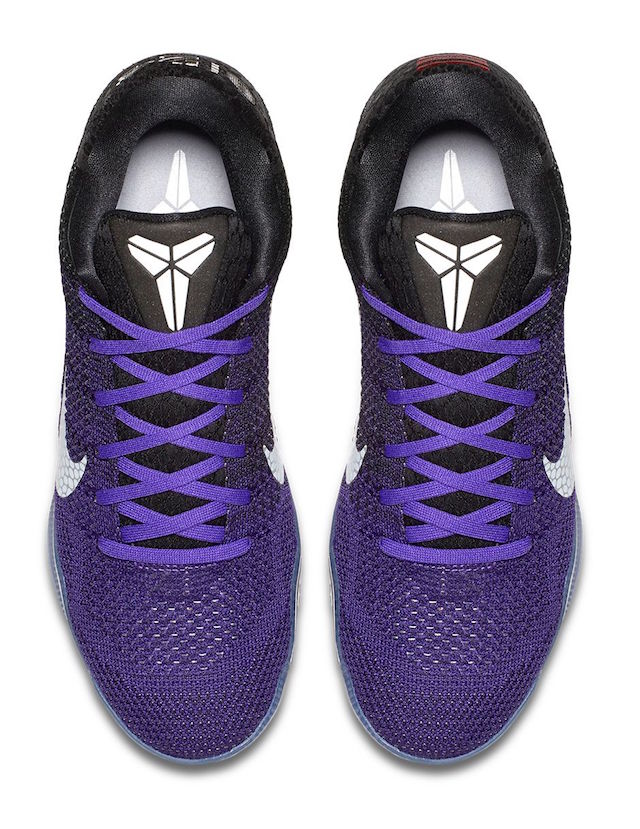 Photos from Nike