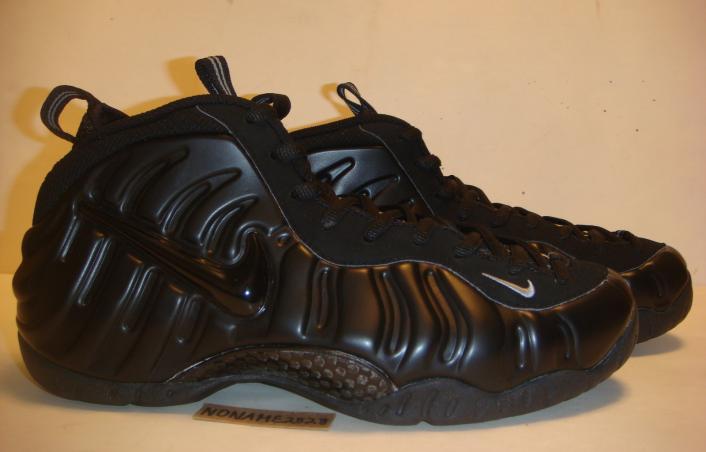 Ever since the first pair of Nike Foamposites were released back in 1997, the shoe has had a tremendous following amongst its customers. As the first pair of shoes to ever be priced at or above $200, the shoe proved that, even with a steep pricetag, sneakerheads would still drop serious cash for, what was believed to be, a one-of-a-kind design. Fortunately, though, the shoe hasn't just settled for the first style that included the all-blue look, actually expanding on the design with a number of different colors that are splashed on the soft, liquid foam mold and complete with the carbon-fiber plate. Since this shoe will forever be a classic, I decided to take to the Internet to see which looks were the most expensive pairs to ever be released, so if you have these sitting around your house, hold on to them, because they'll probably be worth even more as the years go on.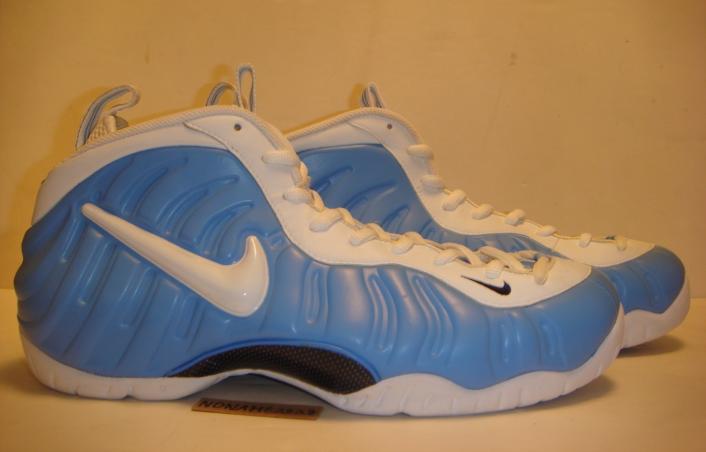 10. Nike Air Foamposite Pro White/University Blue – $1,266
The list gets started with a pair that, personally, are probably my least favorite color combo of any on this list. Featuring a Carolina, powered blue between a white sole and upper part, these might not be the most beloved Foamposite out there, but they still remain to be some of the rarest. For all those North Carolina Tar Heels fans out there who collect tough to find kicks, take a look at these and add them to your collection.
Image via Ebay seller noname2828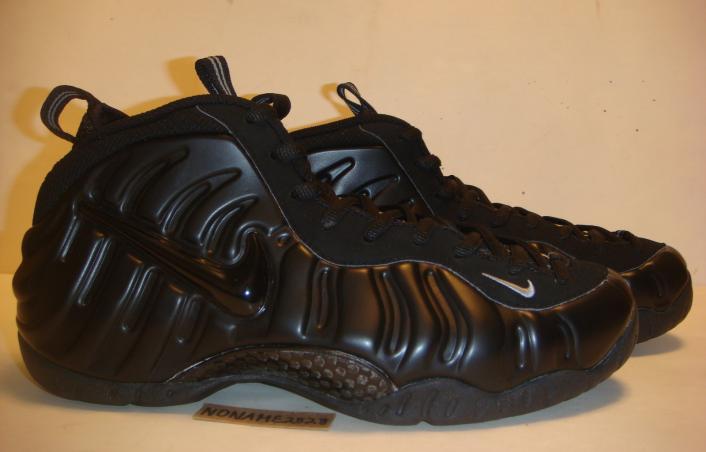 9. Nike Air Foamposite Pro Black/Black – $1,266
They may just be plain, black on black versions of the popular shoe, but that doesn't mean that these lack intrigue. In fact, one can argue that these are the most reasonable version of the Foamposites because they are so basic, lacking the extreme colors and designs that others on this list have. And with a pricetag of $1,266, it shows that, while a common look, they are actually pretty darn rare, too, meaning any sneakerhead would love to have these added to their collection.
Image via Ebay seller noname2828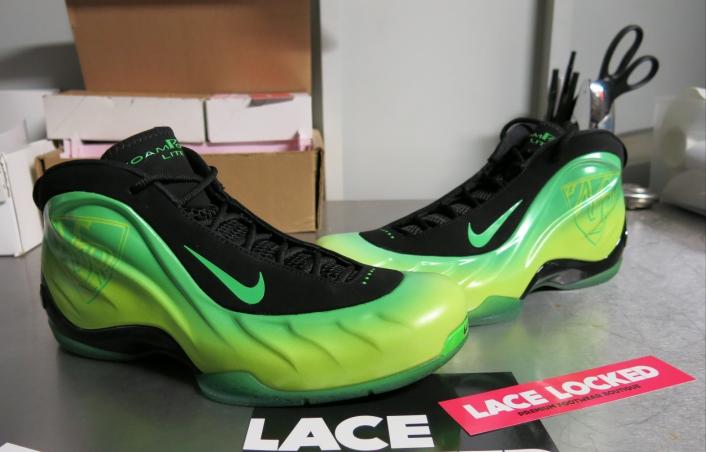 8. Nike Foamposite Lite "Kryptonate" – $1,800
Named after pint-sized baller Nate Robinson—who wore them during his Slam Dunk Contest victory over big man Dwight Howard a few years ago—the bright green version of these Foamposites are certainly an eye-catcher. Arguably some of the most unique in the collection, the "Kryptonate's" also have a few extra stamps that make them unlike some of the other pairs that have ever been released.
Image via Ebay seller lacelocked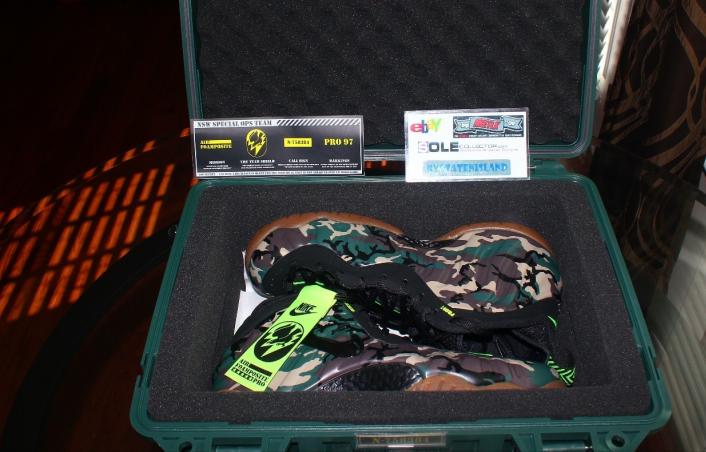 7. Nike Air Foamposite Pro "Army" – $2,000
The name tells the entire story of these Foamposites, as they are maxed out with a camouflage print that makes them absolutely incredible to look at. For those who feel like honoring veterans, this is the must-have pair to own, because they do just that. Sure, they're $2,000, but that's just a small price to pay for one of the most exclusive pairs of the shoe available, right?
Image via Ebay seller nystatenisland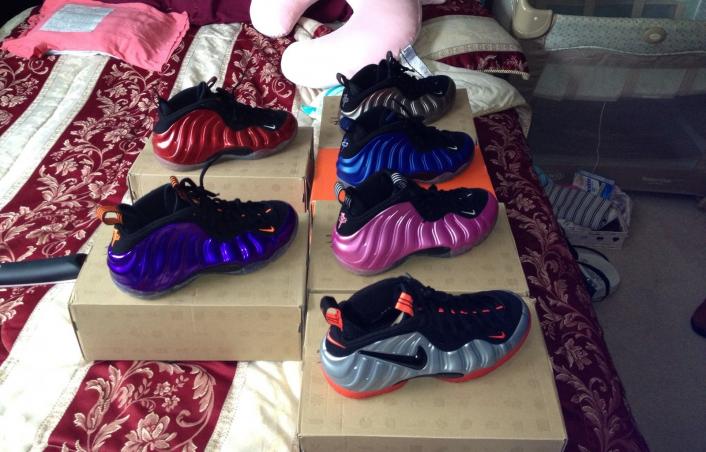 6. 6 Pair Foamposite Collection – $2,350
Stand up if you would pay close to $400 for just one pair of shoes. For those who are on their tow legs, go ahead and take a look at this collection of six Foamposites, which might be stylish and ultra exclusive, but also happen to carry a ridiculous pricetag. With the set of six including the original, solid color design in royal blue, purple, red, metallic gray, pink and silver, anyone who owns these can show off a different pair nearly every single day—at a serious price, of course.
Image via Ebay seller dafixx2002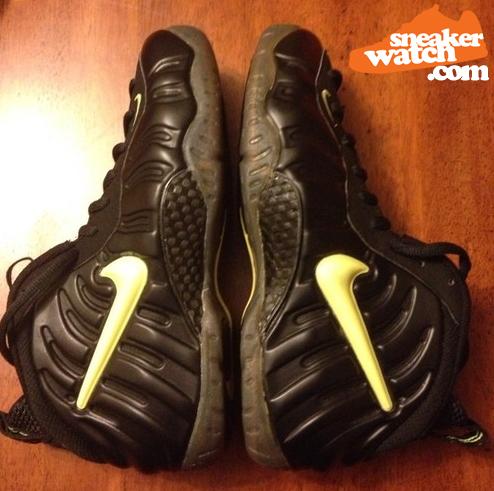 5. Nike Air Foamposite Pro "Volt" – $2,500
With the classic gold on black style, these Foamposites might be lacking in the outrageous department like some of the others on this list, but they still pack quite the punch for anyone wearing them. Sleek and stylish, the Foamposite Pro "Volt's" are the perfect choice for anyone either stepping on the basketball court or wants to wear their favorite slacks around town, while still keeping things pretty subtle.
Image via Ebay seller rodriguez_sneaks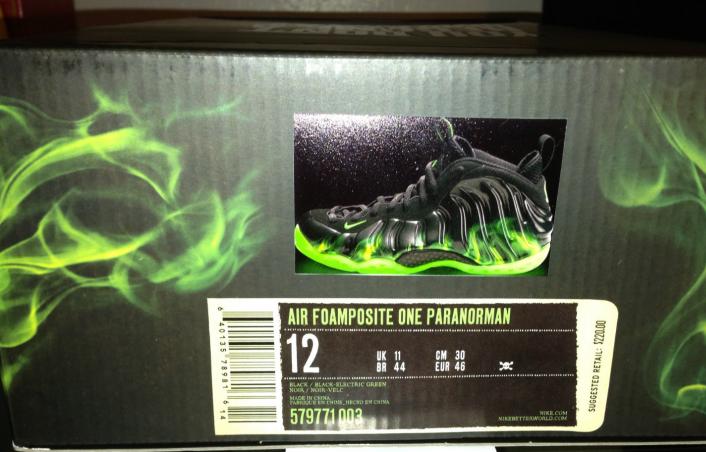 4. Nike Air Foamposite One "ParaNorman" – $4,775
Designed with the animated film ParaNorman in mind, these incredible Foamposite's have a green, smokey design that starts at the bottom of the shoe and runs up the side towards the top. With a black primary color and the green accent, these look both intimidating and stylish, proving that they are some of the most difficult pairs to get your hands on. For an asking price of $4,775, there's one lucky shoe collector who owns these—and is certainly happy they do.
Image via Ebay seller ro.47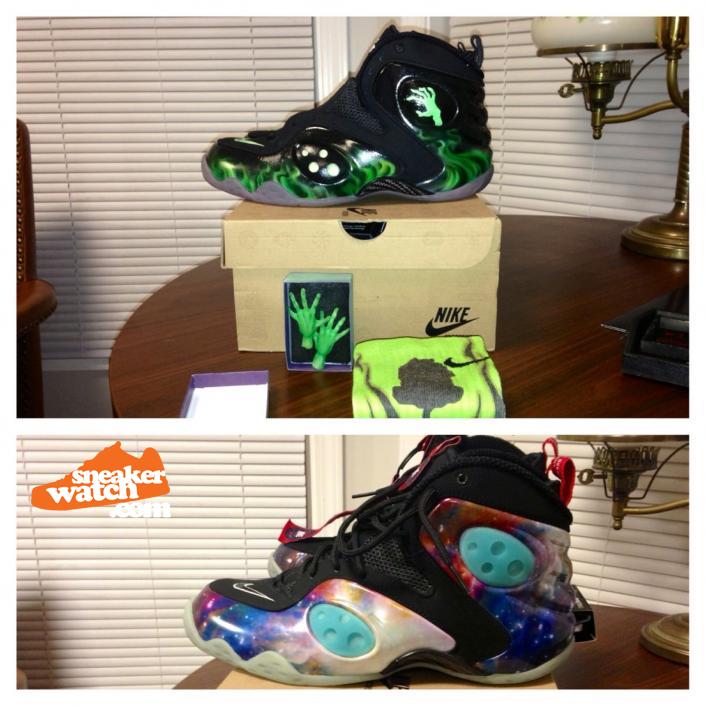 3. Nike Zoom Rookie Sole Collector & ParaNorman Custom – $5,000
Combining two unique styles into one, fresh look, these Nike Zoom Rookie Sole Collector & ParaNorman Custom shoes has a flashy, universe-like look to them that will definitely grab the attention of anyone who sees them in person. With a higher cut around the ankle, these break the mold of the typically, low-cut version of the shoe, the stunning print on them make them one of the most desired pairs of the shoe on the market.
Image via Ebay seller redbraman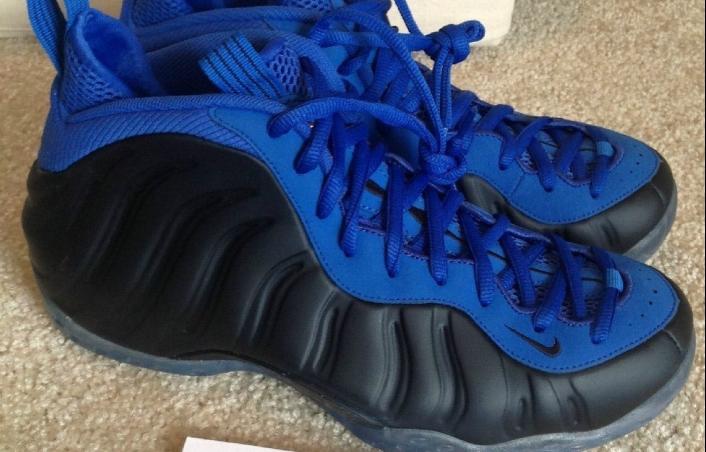 2. Sole Collector x Nike Air Foamposite One – $6,500
This specific pair of Foamposite's has a stylish black bottom beneath a royal blue top that makes these ideal for any Kentucky Wildcats fan. At the price of $6,500, though, there probably aren't too many Cats' fans who are that in love with the shoe, but, for those who are, I would recommend getting these, because you'll stake your claim as the top supporter in your friend group while wearing these during a UK game.
Image via Ebay seller checkmarksthespot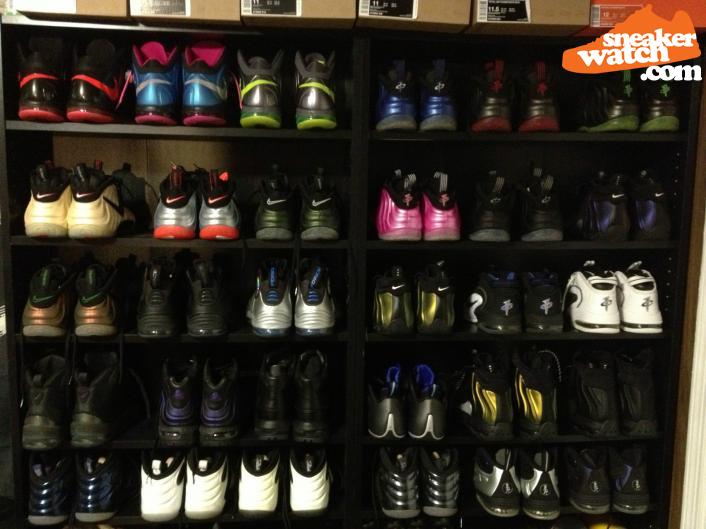 1. 26 Pair Foamposite Collection – $7,000
It's pretty insane to think that someone actually has 26 pairs of the classic shoe, but, as one eBay user showed, that's the case. Carrying a price of about $269 per pair, buying just one of the rare kicks will set someone back plenty. However, for those who describe themselves as being the biggest shoe collector around, dropping that kind of cash on this collection is well worth it.
Image via Ebay seller whoaday703