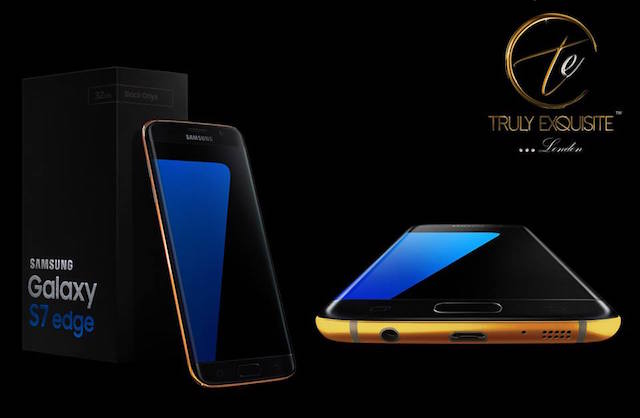 Samsung has recently unveiled their all-new Galaxy S7 and Galaxy S7 Edge smartphones, and if they weren't luxurious enough for you, you will soon be able to order them in 24K Gold. The English company known as Truly Exquisite sells a range of bespoke products outfitted with gold plating, and they are giving these new Samsung devices the all-gold treatment.
While the Samsung Galaxy S7 and S7 Edge are starting to ship out quite soon as the official release date is March 11th, Truly Exquisite has started accepting pre-orders from customers who want one of their custom S7 or S7 Edge devices. They will outfit the phones with either 24K gold plating, platinum plating, and even 18K rose gold plating. The devices come shipped in a luxurious wooden display box and come with a free Samsung Gear VR headset, a wireless charging plate, and a 1-year warranty.
You can visit their website to place your pre-order, and the devices are expected to ship out 21 days after the official March 11th release date. Truly Exquisite has not unveiled the pricing for all of these new models, however the 24K gold version is expected to cost $2,376 dollars. For those that have a lot of cash to burn and want a high-end and luxurious device, these gold Samsung phones from Truly Exquisite are the way to go.
Photo from Truly Exquisite