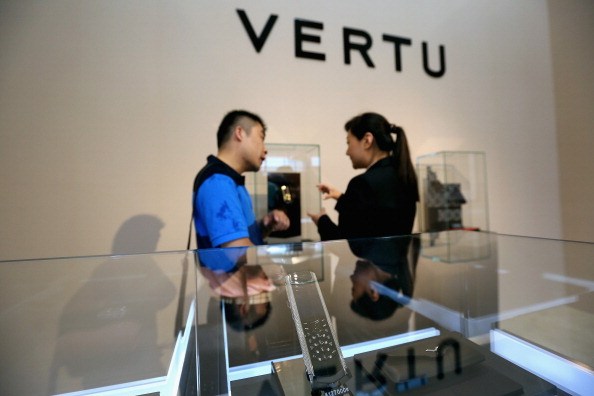 Vertu is a British luxury mobile phone manufacturer that was started back in 1998 as a division of Nokia located in England. The company was eventually sold to a private equity group called EQT VI who took over and began to push and boost sales. The Vertu phones are most popular in the Russia, Asia and Middle Eastern areas; however, they will pop up in other locations because they are sold worldwide. Vertu's aim is to sell phones and accessories that are seen as fashion products rather than technology, and their newest product, the Vertu for Bentley, falls right in line with that idea.
The Vertu for Bentley is the company's newest line of luxury smartphones that blend to match the style and look of classic Bentley vehicles. The most immediate visual draw to the phone is that it's outer layer is nice quilted-calf leather in the traditional Bentley color "Newmarket Tan" with a diamond pattern. The leather immediately sticks out like a sore thumb but doesn't look bad at all. The new phones will be running Android 4.4 operating system and a Bentley logo is even on the phone near the speaker.
The Vertu for Bentley smartphones will also have limited edition apps that are only available on their luxury phones such as Vertu Life, Vertu Certainty and Vertu Concierge, which will instantly aid users. The phones are also going to be filled with everything Bentley; articles, dealer information, screen savers, and more. Vertu will be releasing a total of five phones in their Bentley collection with a first production of 2,000 phones. This first model has a base price of $17,000, which means the others will likely be marked around the same price point.
Photo by Feng Li/Getty Images