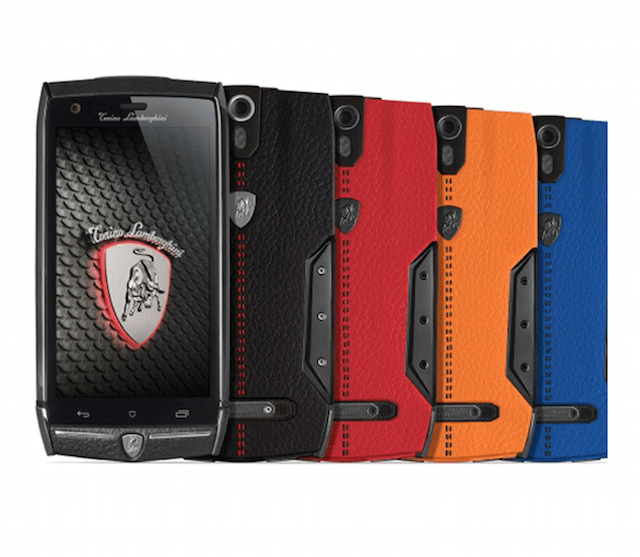 We see the hottest technology and gadgets unveiled at CES each year, and a few days ago a new cellphone was introduced from Tonino Lamborghini. This new cellphone hopes to introduce a new submarket of cell phones: the ultra-luxurious. The new cellphone from Tonino Lamborghini, dubbed the "88 Tauri" is a super exclusive handset. If you are hoping to get one, well then be prepared to drop $6,000 dollars.
It's hard to imagine how a cellphone could cost $6,000 dollars, but the people over at Tonino Lamborghini have found a way. The Tonino Lamborghini Group is a high-end Italian design and technology company that makes watches, mobile phones, and headphones. Lead by Tonino Lamborghini, the son of Ferruccio Lamborghini who created the supercar company, the company hopes to provide the ultra-wealthy with their brand new phone. While according to their website they are not affiliated with Automobili Lamborghini S.p.A, the design elements used here are very similar, especially their logo.
The phone is made from high-quality steel and leather, and comes in a variety of different colors. For $300 dollars more, you can purchase a gold-plated one. However only 1,947 of each version will be produced. So what exactly does this $6,000 plus phone offer? The 88 Tauri features a 20-megapixel main camera, an 8 megapixel front camera, a 5-inch 1080p screen, a quad-core 2.3GHz Snapdragon 801 processor, 3GB of RAM, a 3,400mAh battery, 64GB of internal storage, and runs pretty much stock Android 4.4.
While the phone is made from premium materials, it is actually pretty underpowered. My $650 dollar Droid Turbo has a larger screen with a higher resolution, a much better processor (the 801 is old now), a larger battery, and a better camera. There are actually many phones on the market that have better internals that the 88 Tauri. Another downside is that you will have to rely on this relatively small phone company to support and update your phone to the newest version of Android, rather than a large OEM where it is pretty much guaranteed. So why buy the phone? Because it's exclusive and expensive, and well its from Lamborghini. You buy this phone because you can, showing others that $6,000 for a phone is cheap for you. Think of it as more of a statement rather than a practical device. I mean I'm sure it works really nice, but frankly in terms of performance there are many better phones currently on the market, and they don't cost $6,000 dollars.
Photo from Lamborghini Mobile