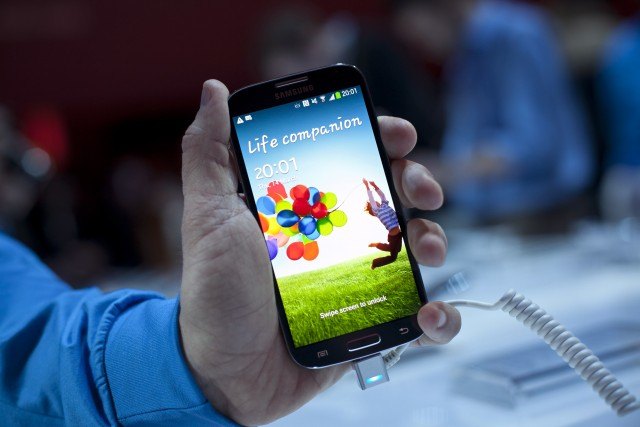 Living in a world where technological achievements are always being made, new cell phones coming out every few months, and "the next big thing" right around the corner, it can certainly be a very daunting task when picking the right phone to buy. Theres always going to be something better, and with computers and cell phones, your device loses value almost instantly. In the tech world "old" could be considered 4 months.
Samsung is a large technological powerhouse that is well known for releasing anywhere between 40-50 cell phones per year, making it even more difficult to make a choice. That being said their flagship line is their "S" series. We are currently on the fifth version of their S series with the first Galaxy S coming out in 2010, making their average lifespan before the new one comes out less than a year. While the Galaxy S5 is definitely one of their best phones currently on the market, their older Galaxy S4 is still a powerful phone that should still be a phone to consider for those looking for an inexpensive, yet powerful smartphone.
The Samsung Galaxy S4 was originally announce at a Samsung Party in New York City back in February of 2013. It was similar in design to the Galaxy S3 however it had better hardware and improved features. It was also one of the first phones to support the new LTE Advanced network. Samsung would release the phone to 327 different carriers all across the world in April of that year and the device would go on to sell more than 40 million units.
Getting into the specification of the Galaxy S4, when picking it up one will notice that the phone is made from plastic. Samsung chooses to use a polycarbonate chassis and frame for their phones, much to the dislike of many fans (it's not a "premium feel"). However the device is still packed with top-notch specs at the time, which are still relevant today. The phone either had a Quad-core 1.6 GHz Cortex-A15 or a quad-core 1.2 GHz Cortex-A7 processor with 2GB of ram. The device also had either 16, 32, or 64 gigabytes of internal memory and a slot for a microSD card to have even more memory. The phone measured in at 5.38 x 2.75 x 0.31 inches and weighed 4.59 ounces. The S4 had a Super AMOLED Multitouch 5 inch screen with a resolution of 1080×1920 pixels (which looks really good) that has 441 pixels per inch and Corning Gorilla Glass 3. On that back on the phone you will find its 13 megapixel camera that can record 4K videos, and its removable back allowing you to easily replace the battery. The battery itself is a 2600 mAh lithium ion battery that gives the phone about 370 hours of standby time and around 17 hours of talk time. While thats what Samsung claimed you realistically could expect a days worth of use from this phone, sometimes a little less. The phone came in a variety of colors such as black, white, red, purple, brown, and pink.
The phone was release with Android 4.2 Jelly Bean and Samsung has promised to upgrade the Galaxy S4 to the newest version of Android which is 5.0 lollipop, so you still receive the newest software. On top on Android, Samsung uses its TouchWiz UI, which is either loved by some or hated by others. Their version of Android prides itself on having as many software features as conceivably possible. This gives you a feature rich user interface experience, however it can slow down the device or be to complex at times. Either way that is what TouchWiz is like, and I am personally not a fan (I own a Galaxy Note 2). Regardless, the Galaxy S4 is still feature rich and is packed to the brim with various functions and capabilities.
Even though this phone is technically dated and "old", if you are in the market for a phone and do not want to spend that much money, then I would definitely recommend this device. You can purchase it at nearly all U.S. carries for free on a two-year contract, or buy one off contract from Amazon for around $375 which is cheap considering the S5 retails for $599 and the iPhone 6 retails for $649 off contract. So yes, this phone "isn't the latest and greatest", however it will still perform nearly all the tasks that modern cellphones do and cellphones have gotten so fast recently, that you shouldn't really notice a speed difference with normal use. So while this phone is last years model, it is still a great phone. It's so good that Samsung severely underestimated how many S5's they would sell this year, which largely can be attributed with many people sticking with their Galaxy S4's. You are going to get the latest version of Android with this phone too. If you want to save money, but still have a great phone definitely get the S4.
Photo by Allison Joyce/Getty Images