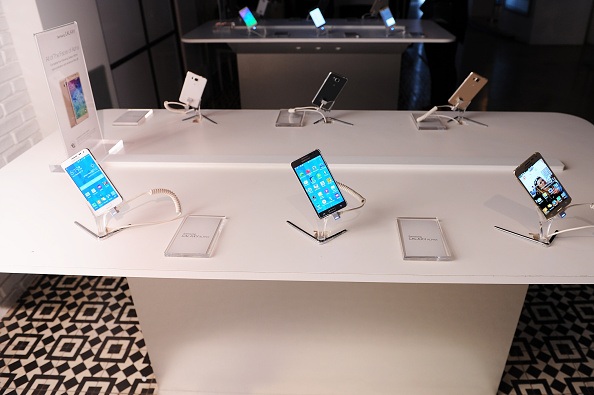 Samsung has been putting out rival smartphones to compete with Apple's staple iPhone product. The Samsung Note and Galaxy phones have been innovating the mobile smartphone platform for some time now, but with Apple finally developing a larger screened iPhone and improve their iOS functions, Samsung once again has to find someway to separate themselves from the rest of the pack. Their latest smartphone, the Samsung Galaxy Alpha is a new high end device that incorporates a metallic frame, which is about they only thing they have been lacking compared to Apple, and even had a 24 carat gold plated model made.
British company, Goldgenie, focuses on customizing devices and products to make them more luxurious. The Samsung Galaxy Alpha features a polycarbonate shell on the back of the device that was covered in a 24 carat gold layering that has a thickness of between five and ten microns (one millionth of a meter).
The device still has the same specs with a 4.7 inch Super AMOLED screen, octa-core 1.8ghz processor, 32 GB of storage, 12 megapixel camera, and 4G capabilities, but is now just available in a real gold version. The 24 carat gold Samsung Galaxy Alpha is even packaged nicer than the original; this one coming in a cherry oak finish box that looks absolutely stunning.
The upgraded luxury smartphone can be purchased for a price of $2,500 through Goldgenie. The company is regularly applying the golden glam to all smartphones that they can, including iPhone, iPad and even Blackberry models in the past. A 24 carat gold Samsung Galaxy S5 smartphone is also currently available through the company and costs the same price as the Alpha does. Although expensive, this is a very exciting product for those who have the budget for it, and will last for years to come, so it will be awhile before customers need to upgrade again.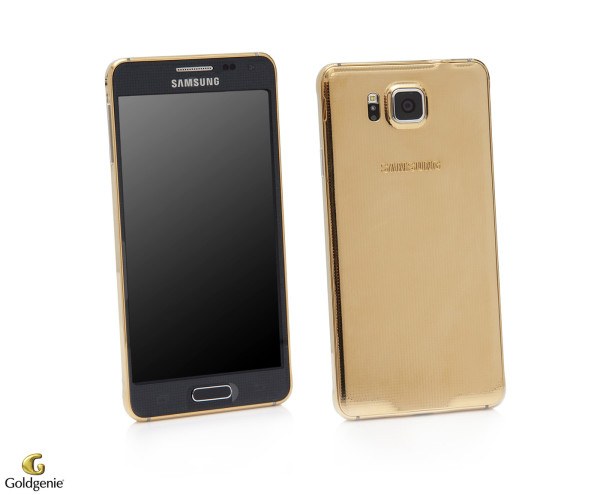 Photo by Bryan Bedder/Getty Images for Samsung