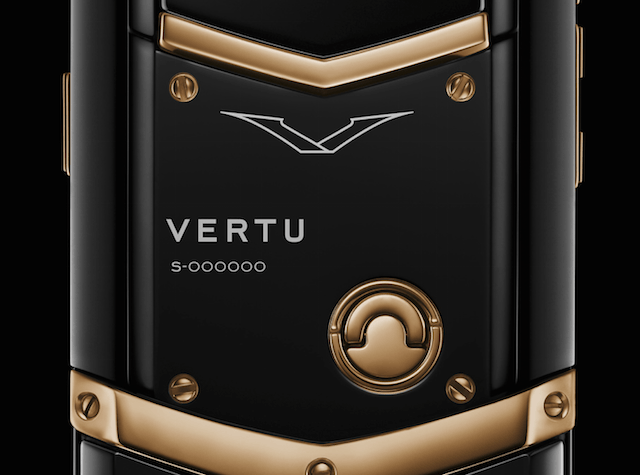 There are many cell phone companies in the world that produce quality products, however there are only a few "luxury" cell phone companies. For most people, an iPhone or a Samsung device is sufficient, yet some want a phone that is a bit more premium than those devices. Vertu would be one of the leading companies in the industry that produces high-end, luxury devices. Their least expensive models are around $6,000 dollars. To provide some perspective, the iPhone 6 starts at $650 dollars for the full retail price. So what makes the phones from Vertu so special?
Vertu was first established by Nokia, however since then the company was sold to a private equity group. Vertu is based out of Church Crookham in England, where they make all of their phones by hand. The company makes their phones with extremely premium materials that range from alligator leather to even gold. Think of them as a high-fashion company that uses expensive materials and are a status symbol. While the devices contain premium features, they still perform about the same as other leading flagship devices on the market. Their devices also come with some unique features as well such as a 24 hour, built-in concierge service and invitations to VIP events or discounts on private jets, for example.
The company has a wide range of devices, but interestingly enough, their most expensive phones are not smartphones. Vertu does have a range of touch-screen smartphones that run Android, but their top-of-the-line models are essentially just basic phones, in terms of features and performance. Still some of those devices have diamonds built into the device, so they are very much luxury phones. We are going to look at ten of their most expensive devices, most of which comes from their "Signature" collection. As you will see those devices, performance and technical specifications wise, are pretty much the same; the difference is their appearance and what they are made from.
10. The Clous De Paris Stainless Steel – $19,050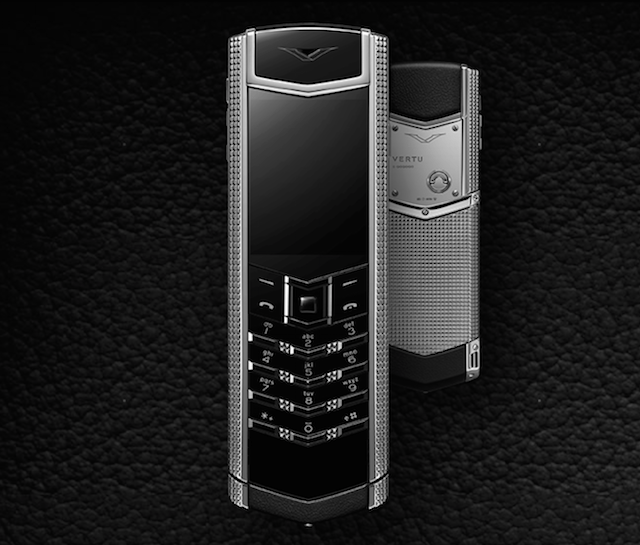 The first device on our list is the Clous de Paris Stainless Steel from Vertu's "Signature Series", aka their most premium line. The devices is made from brushed and polished stainless steel, with the unique Clous De Paris texture to it. Additionally black leather can also be found on the device. The phone has a polished black ceramic pillow, polished black sapphire face and keys, and comes with a matching leather case. This device, like all phones found in their Signature Series has a 2″ HD screen, 4GB of internal memory, a high-fidelity loudspeaker, a removable Li-ion batter, Bluetooth 2.0,  and it runs the Series 40 operating system. I just want to make a few notes for the less "technologically inclined" folks out there. These devices are running an operating system that came out in 1999 (it is also currently being phased out), and have the technical specifications of a device from the early 2000's. The phone doesn't even have a camera and Bluetooth 2.0 was introduced in 2004 (we are currently on Bluetooth 4.2). Again, all devices in this series have the same technical specifications as this phone, which are horribly outdated with regards to the industry standards.
9. The Pure Chocolate Stainless Steel -$19,050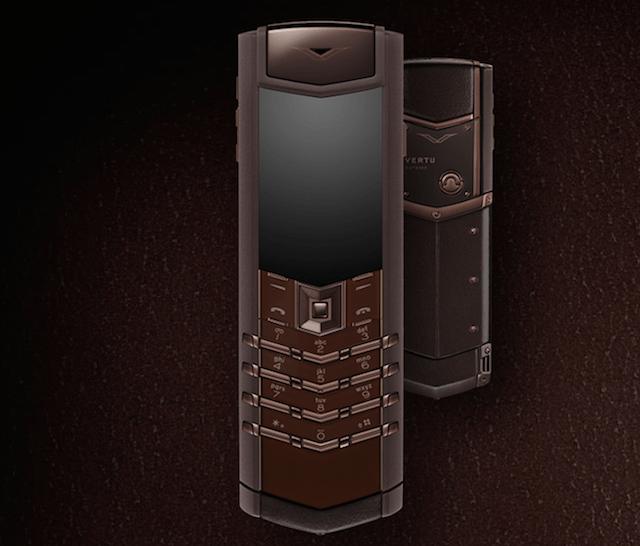 The Pure Chocolate Stainless Steel phone is also from their Signature Series, and offers matte and polished brown PVD stainless steel, brown leather, a brown ceramic pillow, and a polished brown sapphire face. Like I said, everything else remains the same in the Signature Series, the only differences are the appearances and materials used.
 8. The Pure Jet Alligator Diamonds – $21,700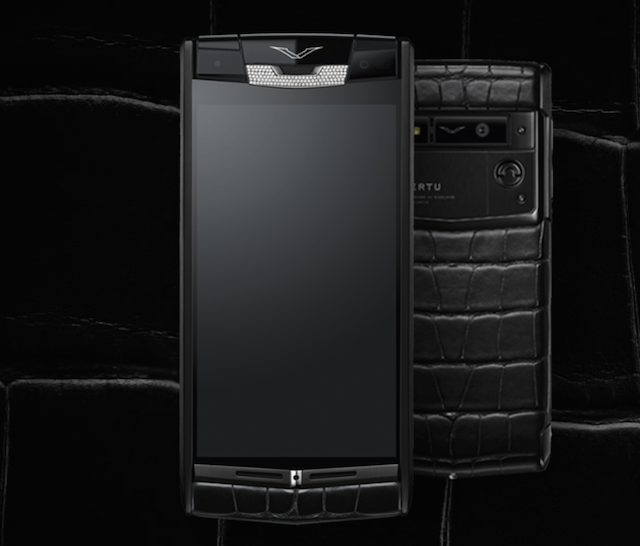 We finally see the first smartphone on our list with the next device, the Pure Jet Alligator Diamonds. The device has 124 white diamonds set in a white gold pillow trim, a stereo sound bar with white gold detail, black alligator leather, is made from brushed/polished black PVD titanium, and has a black ceramic pillow. The device has a 13MP camera, a 4.7 inch 1080p screenm runs Android 4.4 , and has a 2.3GHz quad-core processor from Qualcomm.
7. The Zirconium Alligator – $22,000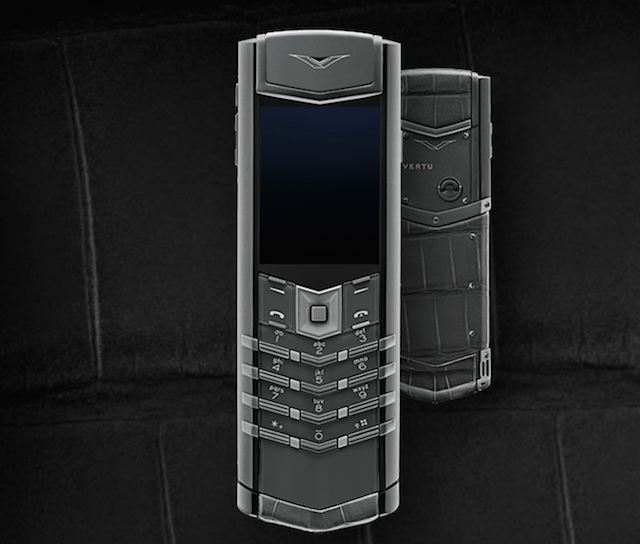 The Zirconium Alligator phone features a matte anthracite PVD zirconium finish, anthracite stainless steel detail work, alligator leather, a matte anthracite silicon nitride pillow, and a polished anthracite sapphire crystal face.
6. The Clous de Paris Pure Black – $22,000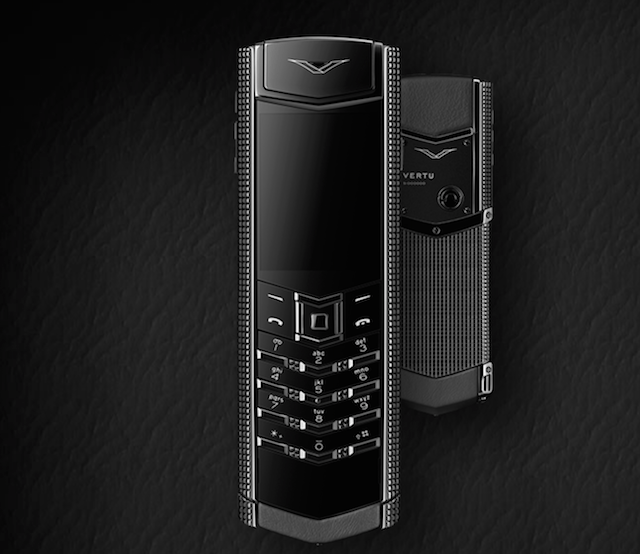 The Clous De Paris Pure Black phones features the same materials as the normal Clous De Paris model, however this one is obviously all black.
5. The Pure Jet Red Gold – $23,100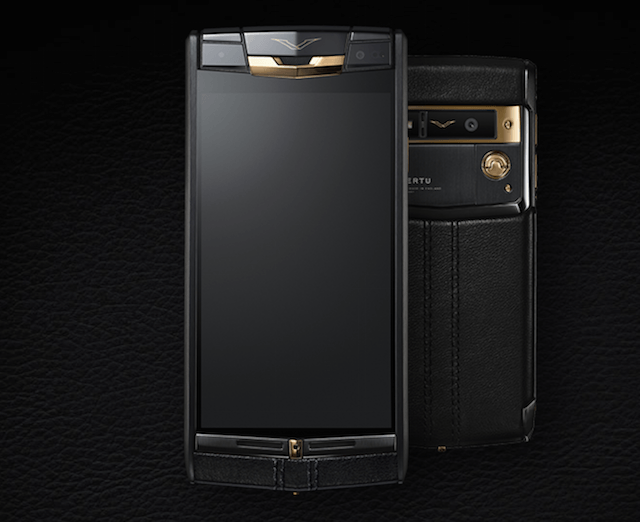 Technically speaking, this device features the same internals and technical specifications as the Pure Jet Alligator Diamonds model, as they are from the same series. The differences are is this version has jet calf leather, black brushed and polished Titanium, a black ceramic pillow, and features solid red-gold detailing.
4. The Black and White – $25,350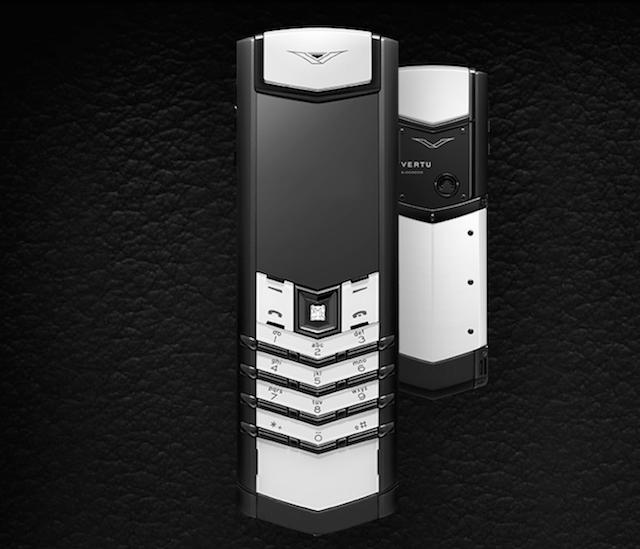 The Black and White from the signature series features a polished and matte black PVD stainless steel construction, black leather, a white ceramic pillow and battery cover, and a polished white sapphire face. The device also has a Princess-Cut diamond (0.19 carat) as the select key.
3. The White Mother of Pearl -$25,700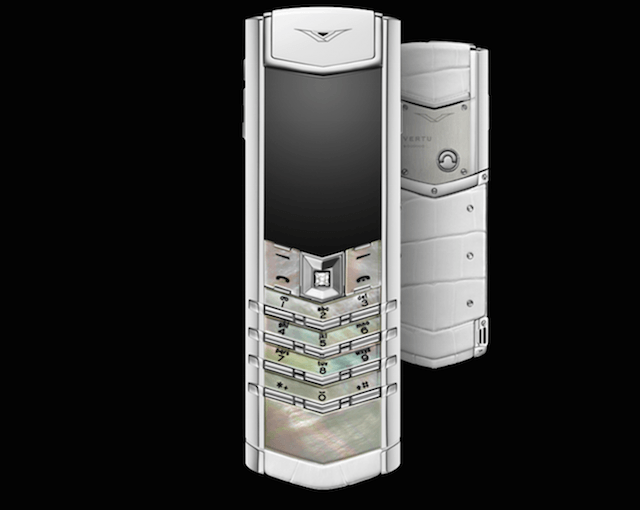 The White Mother of Pearl phone's most  iconic feature would be the real, mother of pearl inlays on the front. The device also has white alligator leather, a white ceramic pillow, and a Princess-cut diamond as the select key.
2. The Ultimate Black – $25,700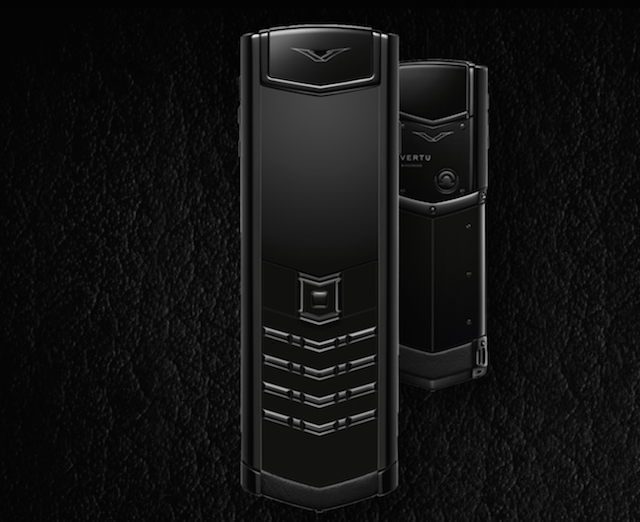 The Ultimate Black phone from the Signature Series, as the name implies, is really black. Its made from black stainless steel with a diamond-like carbon coating, has a black ceramic pillow and back plate, hidden-until-lit buttons, and facet-cut sapphire keys.
1. The Red Gold Black DLC – $38,100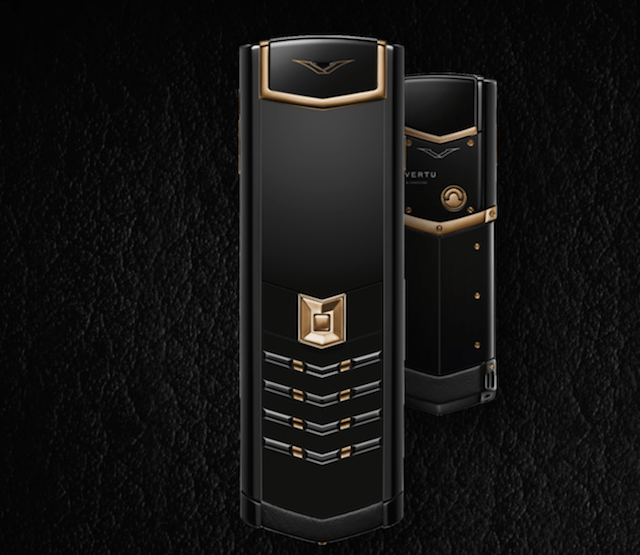 At $38,100 dollars the Red Gold Black DLC phone is Vertu's most expensive model. It is made from polished black DLC stainless steel and has 18 carat red gold styling. The device also has a black ceramic pillow and back plate, hidden-until-lit characters, and facet-cut sapphire kets. Otherwise, it is the same as all the other phones from the Signature Series, performing and offering features comparable to a phone from 2002, only costing thousands of dollars. But hey, at least your phone is made with real gold.
Photos from Vertu