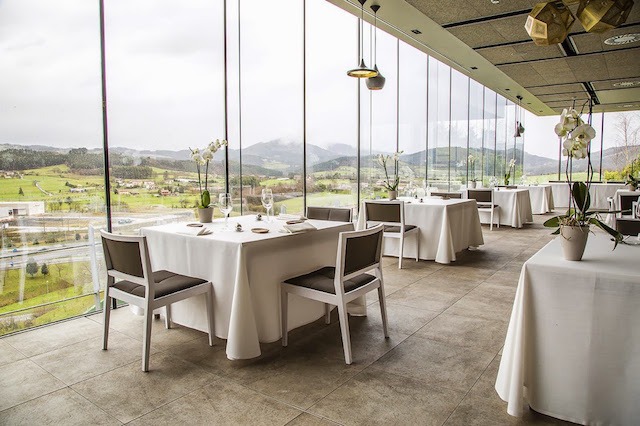 Out of all the various restaurants that are found throughout the entire world, which ones are considered the best? Every year, Elite Traveler opens up a massive poll where readers, critics, and foodies band together to vote on their favorite restaurants. Apparently the average Elite Traveler reader takes multiple private jet trips each year, so they are probably a reliable source for appreciating the finer things in life. Hundreds of restaurants are voted on, and they have recently just reveled which ones are voted the best in the world. So, let's take a quick look at the top ten restaurants this year, according to that list.
10. Osteria Francescana – Modena, Italy
Italian cuisine is often considered to be one of the best, so it's no surprise that a few Italian restaurants make the list this year. There is a bit of everything to be found here at Osteria Francescana. The menu is comprised of traditional Italian dishes that hail from the Emilia-Romagna region, a few modern favorites, and then some pretty avant-garde dishes that will please even the most adventurous of eaters.
9. Le Bernardin – New York City, U.S.A.
New York City is probably the best city in the entire world for food, given its vast cultural diversity. You really can get it all here. Le Bernardin is lead by esteemed chef Eric Ripert, and it is often considered arguably the best seafood restaurant in the entire world. It's extremely upscale and expensive, obviously, however the seafood here is just incredible. They use fresh, local ingredients and serve up a variety of different seafood favorites.
8. La Pergola – Rome, Italy
La Pergola is the only restaurant in the entire city of Rome that has been awarded three Michelin stars, so yeah, it's pretty great. They serve up a variety of different traditional and modern Italian dishes, and all their ingredients are sourced from local farms and what not. They have over 60,000 bottles of wine under their roof and the restaurant has some pretty incredible views of the city. I'm not even sure how you could possibly choose a wine when they have so many different bottles to offer.
7. Per Se – New York City, U.S.A.
Ever since Per Se opened its doors just ten years ago, it has made the "Worlds 50 Best Restaurants" list every single year. It's prized for its service and cuisine, and you can expect an unbelievable experience when dining here. They serve a range of different dishes that are primarily influenced by American and French cuisine, and you really cannot go wrong with ordering anything from the menu.
6. Robuchon au Dome – Macau, China
Macau is an amazing city, whose gambling industry is about seven times larger than the likes of Las Vegas. So naturally the city attracts some pretty spectacular hotels and restaurants, and Robuchon au Dome is certainly one of the best. The ambiance of the restaurant is the definition of luxury fine dining, and you can expect to enjoy some amazing French cuisine served up by chef Francky Semblat and his team of culinary experts.
5. The Fat Duck – Bray, The United Kingdom
The Fat Duck is a very small, boutique restaurant located in the equally small village of Bray. You could easily walk right past it without realizing that it's one of the best restaurants in the world. Head chef Jonny Lake is in charge of the kitchen, and The Fat Duck is one of those restaurants that serve inventive, progressive, and avant-garde dishes that could be considered works of art. We're talking about dishes that are prepared with liquid nitrogen and what not, so an evening spent dining here will definitely be a memorable experience.
4. Eleven Madison Park – New York City, U.S.A.
Eleven Madison Park is an upscale, fine-dining restaurant that is located in the heart of Manhattan. It's an art-deco inspired establishment that serves up high-end American cuisine. It's won a variety of awards, including being rated a Michelin three-star restaurant. They offer an ever-changing tasting menu whose dishes range from traditional to absurd, and it's priced at about $225 per person.
3. Azurmendi – Larrabetzu, Spain
Located out in the spectacular Basque countryside, Azurmendi is truly a remarkable establishment. From the exterior, it's architectural design is noteworthy and it was build with recycled materials and solar panels. They pride themselves on being eco-friendly and using organic ingredients. Chef Eneko Atxa takes charge here and he serves up some amazing gastronomic dishes. Spain is well-known for their avant-garde dishes, and you can enjoy some of the best around here at Azurmendi.
2. El Celler de Can Roca – Girona, Spain
El Celler de Can Roca is a family-run restaurant in Girona that can trace its roots back to 1986. They serve traditional Catalonian favorites among other Spanish dishes, and like Azurmendi, the dishes are pretty crazy. The menu is a 14-course experience featuring dishes like sea anemone salad, for example, and it's always changing. It's been a local favorite for awhile now, and the restaurant has made a name for the city of Girona.
1. Alinea – Chicago, U.S.A.
Coming in a number one according to Elite Traveler is Alinea. It's been named the "Best Restaurant in America" three times, and is only one of twelve restaurants in the entire country that have been awarded a Michelin three-star rating. They serve some pretty exotic and interesting dishes that come in the form of either an eighteen or twenty-two course tasting menu that periodically changes. The atmosphere is luxurious and the dining experience is unforgettable.
Photo from languages-food.blogspot.com