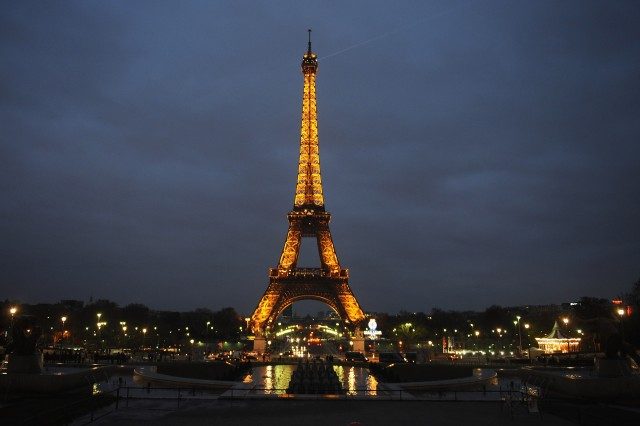 France is home to beautiful cities, a rich culture, historical landmarks, great works of art, and much more. It's also home to arguably the greatest cuisine in the entire world. For the longest time, French food and French restaurants are considered to be the best-of-the-best by diners, foodies, and chefs alike. The French pretty much established fine dining, and when you think of luxury cuisine, you think of French food. The Michelin Stars are some of the most coveted awards by restaurants around the world, and France is not only home for that guidebook, but they have some of the most Michelin-awarded restaurants on the planet. So out of the countless amazing restaurants in France, which ones are among the best? We looked at various travel sites and restaurant guides, and have come up with a list of ten of the best restaurants that France has to offer (in no particular order).
10. Le Chantecler – Nice
Serving up classic French favorites and new-wave dishes, Le Chantecler is one of the best restaurants not only in Nice, but the entire country as well. It's the Hotel Negresco's flagship restaurant, and this Michelin two-star restaurant will surely satisfy all that come here seeking excellent food.
9. L'Hotel Le Restaurant – Paris
While Le Restaurant might have the most unoriginal name in the world, don't judge this restaurant by its name. Lead by head chef Julien Montbabut, Le Restaurant is the iconic home where Oscar Wilde passed away in 1900. It's not only historically famous, but a Michelin star holder, extremely luxurious, and quite sensational.
8. Bras – Laguiole 
This three-star Michelin restaurant is one of the nicest places to eat in the city. You can expect top-tier food here and you can't go wrong ordering anything from the menu. Bras prides themselves on using local vegetables, herbs, and organic food and Restaurant Magazine considered them to be within the top 100 restaurants in the entire world.
7. La Mère Brazier – Lyon
La Mère Brazier is probably the best restaurant in all of Lyon and it has become extremely famous over the years. It's quite and located off a simple backstreet in the city, but don't let its location fool you. It's a two-star Michelin holder and was the home where chef Paul Bocuse, arguably one of the best chefs in the world, first began his career.
6. L'Entracte – La Rochelle
Offering classic French cuisine with a menu that's sure to please many, L'Entracte is another standout restaurant from France. Esteemed chef Grégory Coutanceau owns the place and the uses the freshest and best tasting ingredients around. Since La Rochelle is also a coastal city, you can expect to enjoy some terrific seafood here as well.
5. Pierre Gagnaire – Paris
Pierre Gagnaire opened his restaurant with the same name in Paris awhile back, and it quickly rose to being one of the best restaurants in the city. You'll enjoy a great atmosphere given the luxurious and stylish dining room, in addition to some great food. They specialize in avant-garde molecular cuisine, and their dishes are essentially works of art.
4. Palme d'Or – Cannes
Respected food critic Anthony Peregrine considers Palme d'Or to be the finest restaurant in the entire city of Cannes. Many famous celebrities have dined here over the years, and its prime location on the Mediterranean allow Palme d'Or to offer some of the freshest and finest ingredients imaginable.
3. L'Auberge de L'Ill – Illhaeusern 
The village of Illhaeusern is home to the next restaurant on our list, L'Auberge de L'Ill. It has a modest exterior and you may even walk right by it without realizing that it is a three-star Michelin restaurant. They offer a range of classic French dishes and a few surprises, and this family-owned luxury restaurant will surely leave you satisfied.
2. L'Atelier Saint-Germain de Joël Robuchon – Paris
Restaurant Magazine ranked L'Atelier Saint-Germain de Joël Robuchon as the number 31 best restaurant in the entire world, and spend just one night eating here to see why. The dining room is situated in a way where the kitchen is in the middle which allows guests to see how these great chefs prepare their food. This is another molecular-styled restaurant where you receive a variety of small dishes that are all delectable and works of art.
1. Résidence de la Pinède – St. Tropez
The coastal town of St. Tropez is certainly very beautiful, and Résidence de la Pinède is one of the best restaurants in the city. Chef Arnaud Donckele with his three Michelin stars is in charge here, and you'll surely be pleased. From its chateau-like structure that overlooks to beach to the exceptional food with fresh Mediterranean ingredients, Résidence de la Pinède will surely please.
Photo by Antoine Antoniol/Getty Images