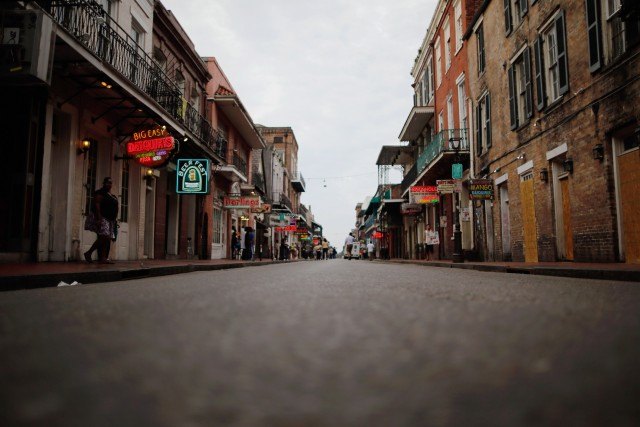 New Orleans is home to some of the best restaurants and food in all of the United States. It has some of the most unique food in the country due to its diverse influences from French and Spanish food, to its Creole, Carribean, and Haitian influences. The culmination of these various flavors and ethnicities produced some amazing food. There are a variety of amazing restaurants in this city, including the oldest family operated restaurant in all of America: Antoine's. However we are going to take a look at some of the best, new restaurants in New Orleans and see what they have to offer, in no particular order.
5. Marcello's Restaurant and Wine Bar
In a city heavily dominated by Cajun cuisines, Marcello's is certainly a standout. They serve classic Italian food with some Lafayette influences. This means that the restaurant has very fresh dishes that are deliciously Italian. We aren't just talking southern Italian cuisine, but northern as well. Located on St. Charles Avenue, Marcello's can give you that Italian dinner that you are looking for, and their wine selection is top notch. The cost of entrees range between $16 and $34 dollars.
4. Square Root
Located at 1800 Magazine Street is the ambitious and refreshing Square Root restaurant. This restaurant is just an open kitchen and 16 seats facing the kitchen. That's it. Diners will get to see chef Phillip Lopez in action as he concocts 12-14 different courses that are modern takes on classic southern food. This is one of those restaurants where they make crazy dishes that are not only good, but could be considered works of art. To get a seat you have to reserve a table in advanced and it will cost you about $150 dollars per person. There aren't menus, you get served what Lopez is in the mood to make and you get to watch him cook it right in front of you.
3. MoPho
MoPho is a great new restaurant in New Orleans where diners can enjoy classic Vietnamese food that has some New Orleans influences in it. You will find all your favorite Vietnamese food here and some new treats. Prices range from $7 – $24 dollars and some of the best dishes are the pork shoulder spring rolls, the pho with oxtail, and the pepper jelly braised claims.
2. Carrollton Market 
Carrollton Market is an amazing bistro that provides diners with a great "neighborhood" feel. Eating at this restaurant makes you feel like you are a local who has found the perfect place to eat thats off the beaten trail, but in the best way possible. They serve a variety of different dishes such as seafood risotto, pork tail tater tots, and tete de cochon. Prices range from $20-$30 dollars
1. Noodle and Pie
Like the name implies this restaurant serves noodle and pie. They whip up some great ramen noodles and bakes great pie's. They also serve some Korean and Thai dishes as well. They make all of their soup broth in-house and some of them takes days to make. A definite place to check out.
Photo by Chris Graythen/Getty Images