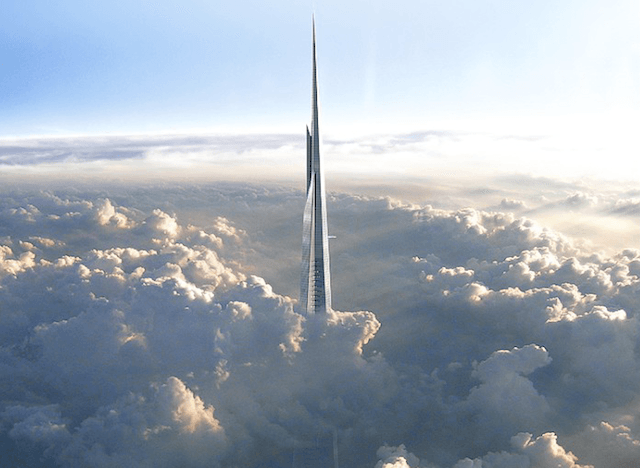 Saudi Arabia might de-throne Dubai for the title of "world's tallest building" as they are moving forward with plans to construct a tower even larger. Dubbed the Jeddah Tower (also referred to as the Kingdom Tower), this massive structure will become a modern marvel once it is completed. The project is expected to cost over $1.2 billion dollars and the Jeddah Tower will soar to heights of exactly 1 kilometer (3,208-feet), that's some 568-feet taller than the current largest building, the Burj Khalifa.
The Jeddah Tower is being financed by the Jeddah Economic Company and Alinma Investment from Saudi Arabia. The two organizations have already provided some $2.2 billion dollars to construct "Jeddah City", the newest development project in Jeddah that will also include the tower.
Designed by Adrian Smith + Gordon Gill Architecture, the Jeddah Tower will be a must-purpose facility. Inside there are already plans to include office spaces, apartments, a luxury hotel, high-end condominiums, and even a space observatory. The building will have a total of 200 floors, some 59 elevators, and it will be located right on the Red Sea.
Obviously constructing a building this tall is no easy feat. Architects, designers, and engineers had to careful plan and figure out how they will get the job done. The base and lower floors are relatively simple to complete, it's moving thousands of pounds of steel and concrete up in the air that is the hard part. Construction of the project has already begun, and the Jeddah Tower is expected to be completed some time in 2020.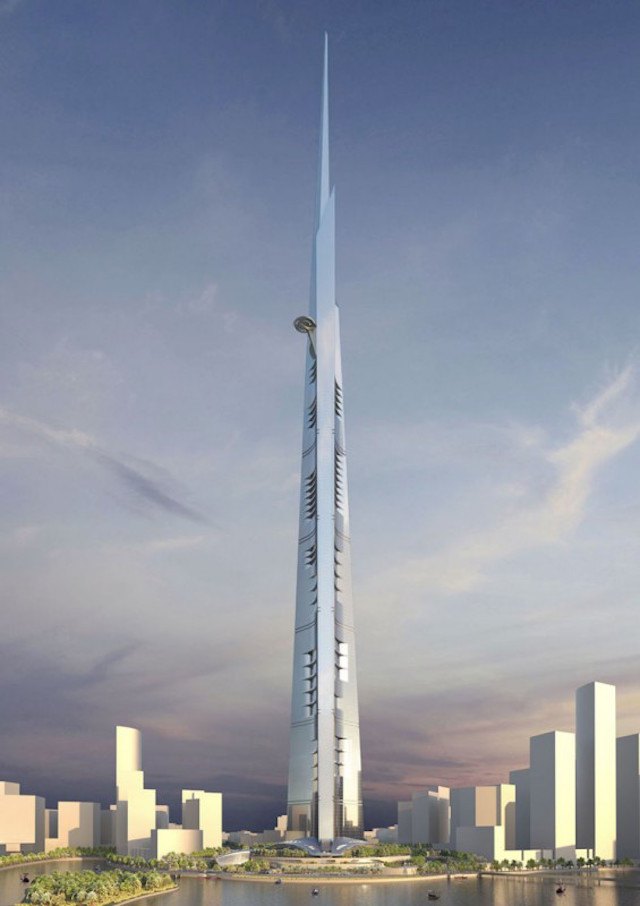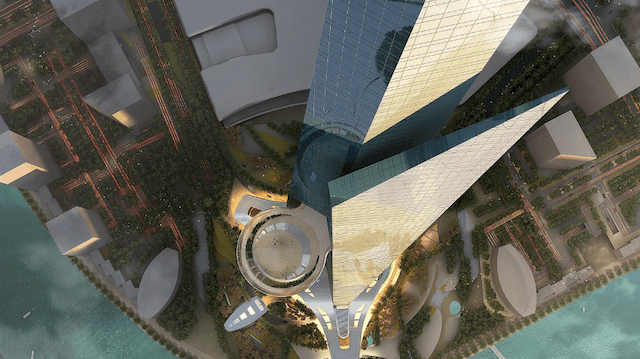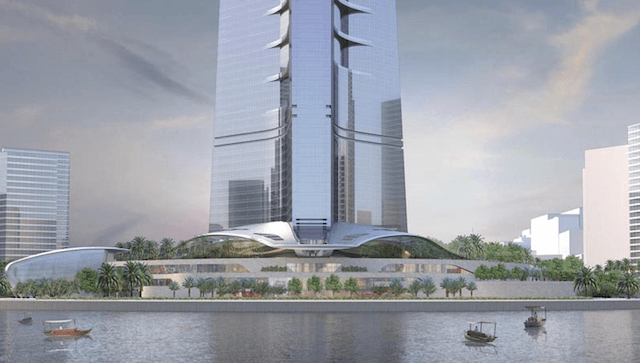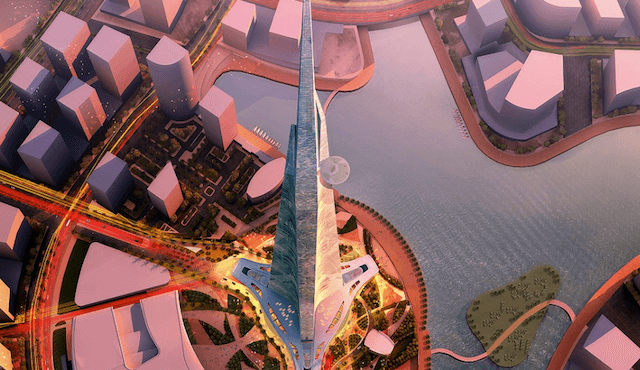 Photos from Kingdom Holding Company/Adrian Smith + Gordon Gill Architecture