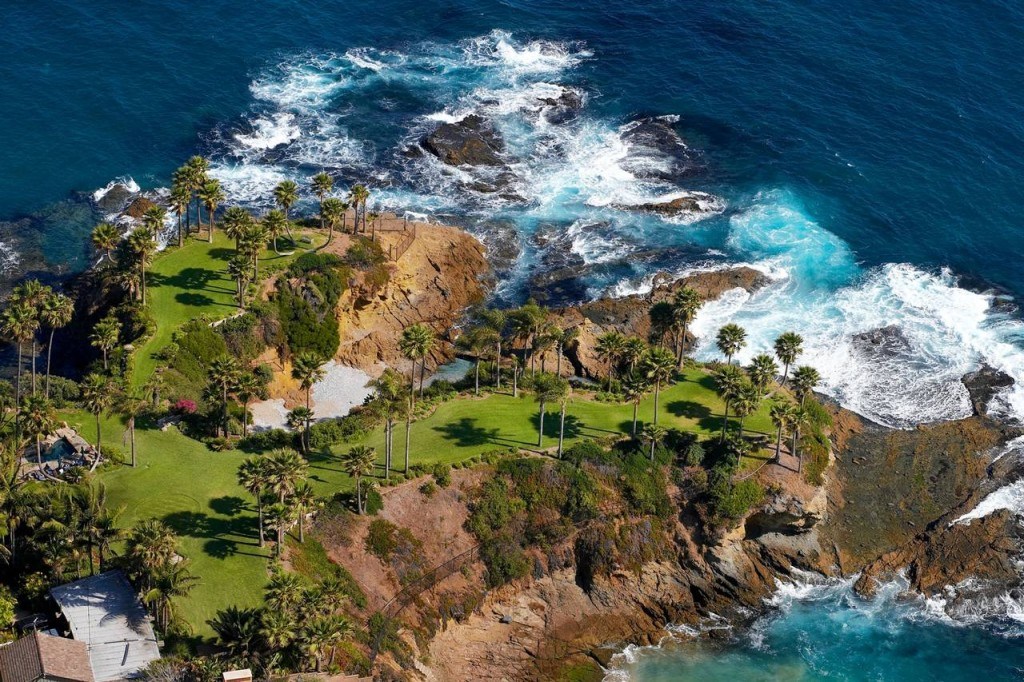 California is always seeing different locations become huge real estate hot spots. There are so many niche coastline towns that secretly have houses on the market that fly under the radar. Laguna Beach has always been one of those hot spots that have some amazing homes built that comes with phenomenal properties. The latest home to hit the market sits on two peninsulas and is priced at $75 million.
The property is known as "Twin Points" and sits on around two acres of property, which is a lot for the area, and sits between two beaches called Crescent Bay and Shaws Cove. The property has two peninsulas that stretch out into the ocean and have a nice private beach between them, which is the biggest selling point of the home.
The house itself has three bedrooms and three bathrooms. There are beautiful views of the entire coastline as well as Catalina Island. There is a guesthouse as well that is nicely furnished and well kept. The house is 60 feet above the water and has never faced any problems behind on the ocean.
The Twin Points estate is being sold by Raymond and Phyllis Contino. The property has been in the family since 1930 and they are just ready to part ways. The family's great-grandmother, who originally bought the property, even created a sea wall that would fill in a saltwater swimming pool that would fill with the high tide water. This is the most unique and rare part of the property because they cannot be built anymore.
Laguna Beach is a beautiful town in California and the weather is fantastic. Being on the coast is never a bad thing and this property is one of the best out there. Although it's priced at $75 million, the Twin Points double peninsula property is worth it and will probably be purchased soon.
Photo Via Toby Ponnay