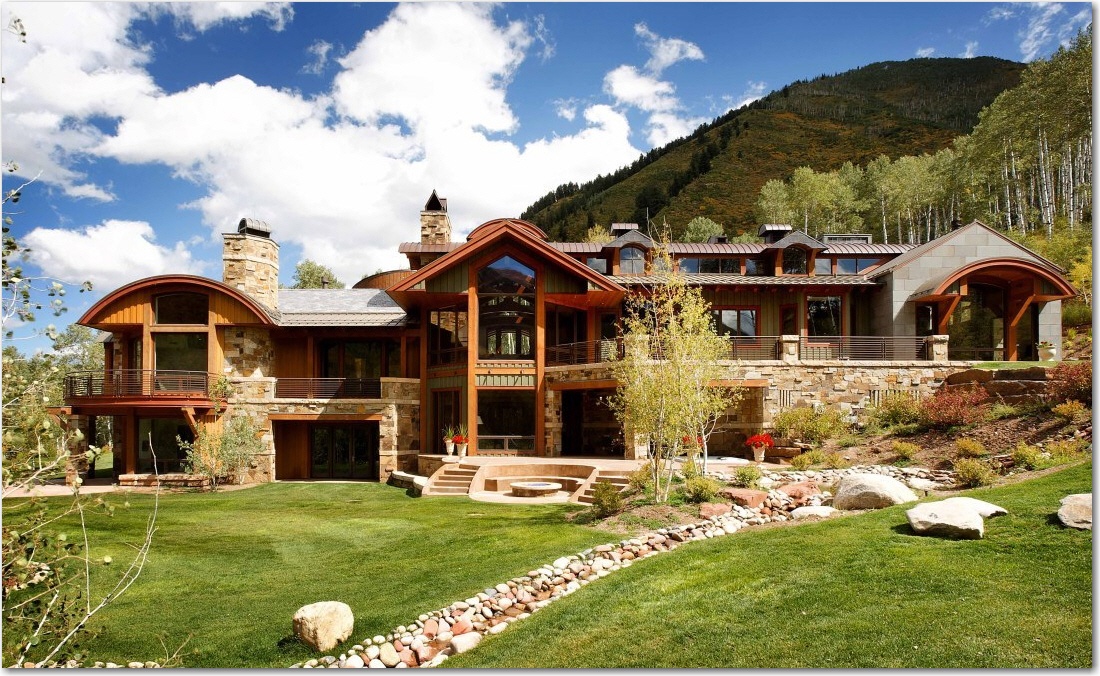 Log cabin homes are a great place to get some quiet time in the mountains or countryside. While the classic log home might be thought of as small and quiet with a nice fire burning and the classic bear skin pelt floor rug, the times have changed. People with money create their homes to be and look like anything they want, and surely enough, the log cabin home has been evolved through this process. No home is cheap, but these log cabins take things to the next level; providing owners with the fullest living experiences in some of the most beautiful locations with plenty of land and tons of amenities.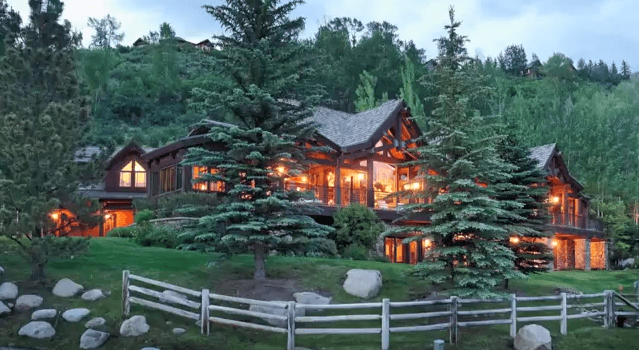 3. 411 Willoughby Way, Aspen, CO – $19.9 Million
Located only a mile away from downtown Aspen, the Willoughby Way log cabin offers some of the best forest and mountain views that Colorado has to offer. The home has nice and high ceilings, which seem standard for luxurious homes, along with a gorgeous double sided fireplace and plenty of space to sit back, relax, and just enjoy the simple things in life. There is a full bar inside along with a billiards table, and plenty else to keep owners and their guests occupied in case the view alone isn't enough.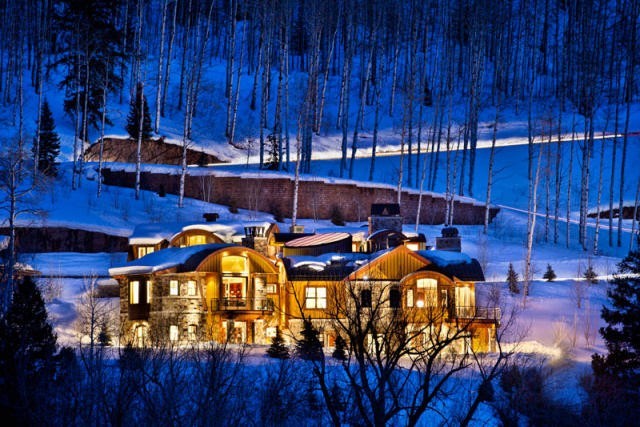 2. 201/565 Midnight Mine Road, Aspen, CO – $47.5 Million
The second most expensive log cabin home, which was built in 2010, also resides in Aspen, Colorado and sits on  23,649 square feet. This log cabin can house plenty with its 12 beds and nobody will ever have the problem of finding an open shower in the morning because there are 15, that's right, full bathrooms in the house. On the inside, the log cabin is filled with high ceilings, the latest appliances, and enough to occupy multiple families through the end of the world.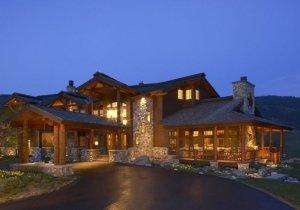 1. 46660 County Road 129, Steamboat Springs, CO – $59.9 Million
In at number one is the Big Creek Ranch out of Steamboat, Colorado.  For a small 59.9 million dollars, homeowners will receive a gargantuan 11,000 square foot log cabin that comes complete with 5,035 acres of land throughout the beautiful Colorado woods. Aside from paying for the land, the log cabin home comes with a 100 year old barn from the original property. Although the amount of land that comes with the property might make it seem super isolated, this home is only 13 miles from downtown Steamboat Springs, so civilization isn't too far away.