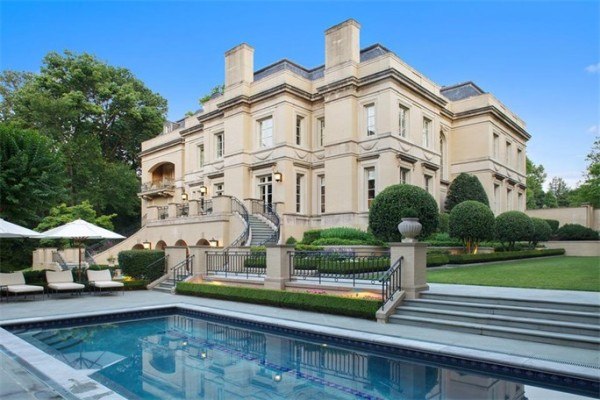 Washington D.C. isn't necessarily the first place to jump into one's mind when thinking about the luxury real estate market. While every state has their wealthiest areas, normally people think New York, L.A., Miami before Washington D.C.. This house just went on the market and is one of the state's hidden gems.
The mansion is 20,000 square feet in size and has recently hit the market with an asking price of $22 million, which makes it the most expensive house in Washington D.C.. It is a brick and limestone mansion that was created during the 1990's by Leon Chatelain.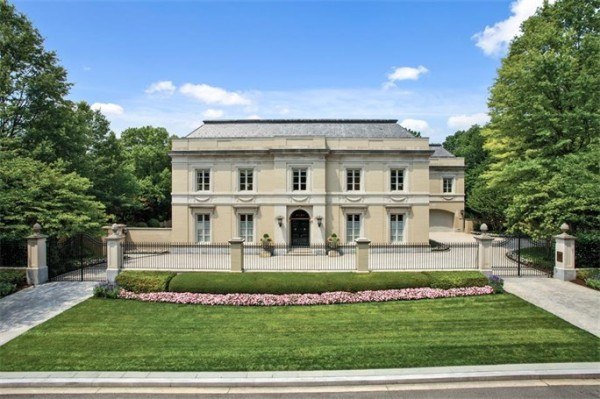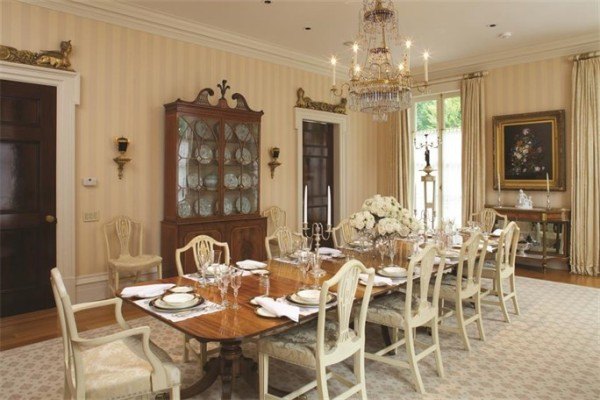 The house is stunning and was built with seven bedrooms, nine full bathrooms, and five half bathrooms. There is also an elevator to easily transport things upstairs. The interior of the home is very high and and fits the style of the entire property. The dining set is pretty traditional and really goes with the entire dining room.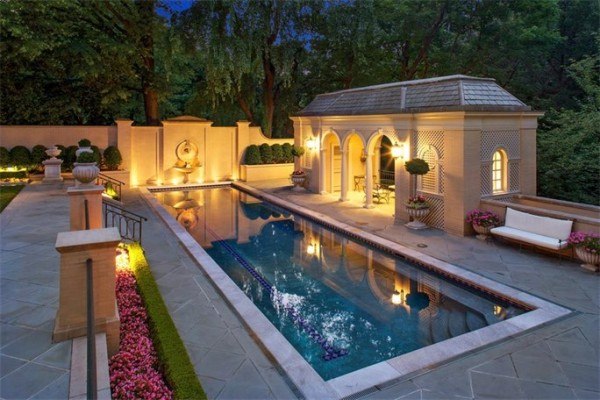 The mansion's outside section is one of the home's nicest. It features a dark pool that is perfect for laps and tons of seating area both outside as well as in the poolside pool house. Also outside are beautiful gardens with multiple hedges and fountains. There is a sports court that can be used for basketball or tennis.
The house is really a treasure of the Washington D.C. real estate market and it should definitely see many interested. $22 million is very expensive, but the home speaks for itself. The entire property has a nice wall created to deliver the maximum amount of privacy. If more properties of this level continue to pop up, it could dramatically draw more people towards the D.C. area if they are looking for mansions. It's nice to see beautiful properties like this pop up and they normally don't stay on the market for long.
Photos via Christie's International Real Estate