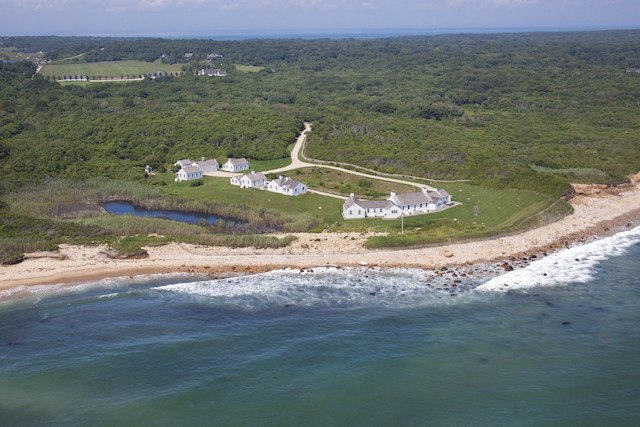 Andy Warhol's former estate and property in Montauk, New York has recently been sold for a total of $50 million dollars, a record for the small town in The Hamptons. Montauk, which is located on the end of East Hampton, is filled with many incredible properties, with Warhol's being one of them.
While this area is home to many large estates and properties, it is this collection of small houses that has broken the record for the most expensive. The homes that make up the estate were originally constructed back in the 1930's where they served outposts for fisherman. Now known as "Eothen" the property, located on 5.7-acres of land, was sold by Millard Drexler, the CEO of J. Crew. He originally purchased the home in 2007 for some $27.5 million before selling it now for $50 million to a man by the name of Adam Lindemann.
Andy Warhol purchased the property back in the 1970's for some $220,000 dollars, which seems like a steal compared to how much it costs now. The estate is comprised of the 3,800-square-foot main home and then a total of five additional cottages. When Andy owned the estate plenty of notable figures were known to visit like John Lennon and Elizabeth Taylor. The property has been kept in shape over the years and it is an absolutely lovely Montauk estate.