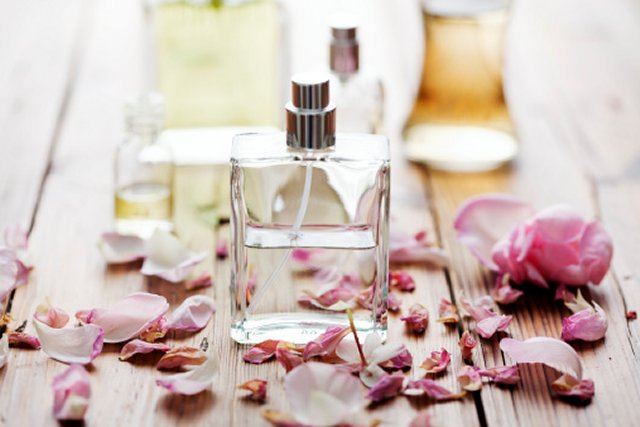 What Is The Most Expensive Perfume?
Although human beings have recognized and used pleasant smells from natural sources as far back as historical records take us, it's only since the 1800s that there has been the capacity to create perfume as we recognize it today.  Now it's possible to create aroma compounds in a commercial way which produce many different fragrances ranging in an almost infinite amount of scents as well as large range in prices.
While many women consider perfume to be a wonderful gift, most might not expect to pay the prices we've listed for the most expensive perfumes in the world. For real luxury in perfumes, you pay by the ounce rather than by the bottle.  And that price can be quite high.   Price is influenced by factors such as the rarity of the ingredients, trends at the time and the design of the bottle.
Here are the 10 most expensive perfumes in the world.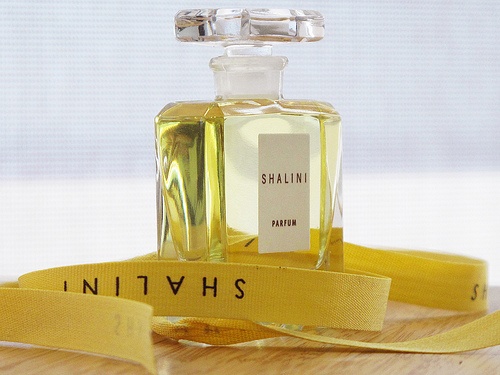 10. Shalini – $409.09 per ounce
The first perfume on the list of most expensive perfumes is Shalini which comes in at a slightly more affordable $409.09 per ounce compared to its peers. This fragrance is designed for women and created by Maurice Roucel. Sandalwood and musk are the base fragrances used in this scent. However, it is also possible to identify several other aromas including tuberose, neroli and tiere flower. This combination creates a subtle, floral fragrance.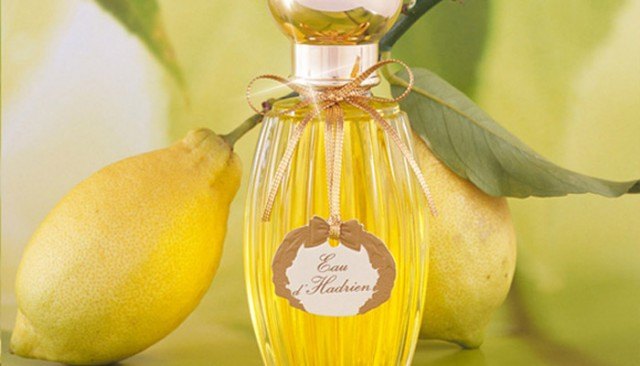 9. Annick Goutal Eau d'Hadrien – $441.18 per ounce
Launched in 1981, this perfume gained status in the Fifi Awards of 2008 when it was added to their Fragrance Hall of Fame. This is a unisex perfume that smells h2ly of citrus. This is hardly surprising as ingredients for this fragrance include Sicilian lemon, citron, lemon, grapefruit, mandarin orange and cypress. It also contains extracts of ylang ylang, a plant grown in Madagascar.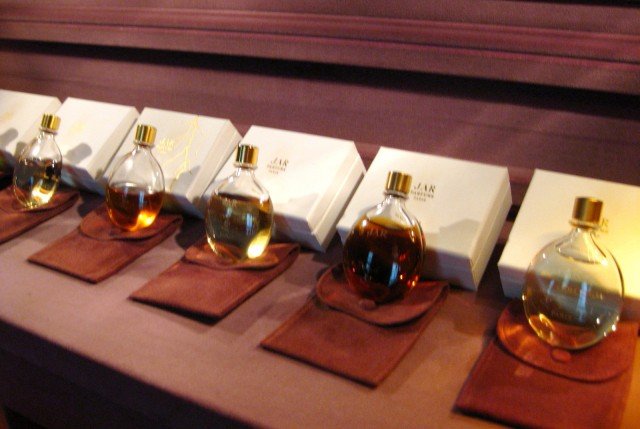 8. JAR Bolt of Lightning Perfume – $765 per ounce
This perfume smells of mature flowers, freshly cut plants, ripe fruit and a hint of musk. However, the intention is for the perfume to smell the same as the air following a bolt of lightening. This perfume was actually designed by a jeweler, Joel A Rosenthal. The hand cut bottles are another feature of this perfume.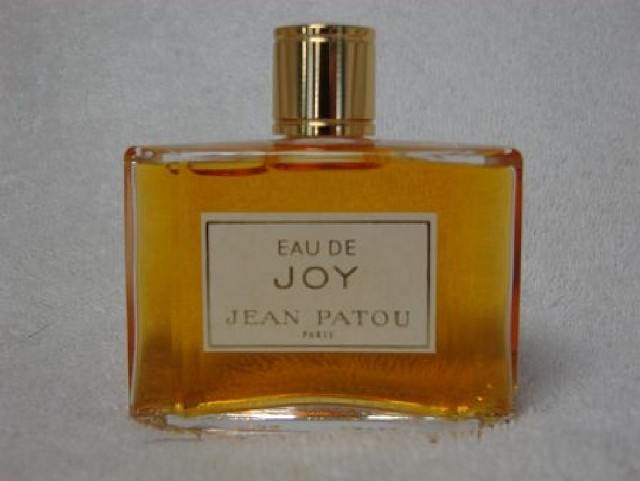 7. Jean Patou Joy Perfume – $800 per ounce
This floral fragrance needs 10,000 jasmine flowers and 336 roses to create a single ounce. Jean Patou Joy perfume was first released in 1936. In 2000, the Fragrance Foundation voted this perfumeas the Scent of the Century.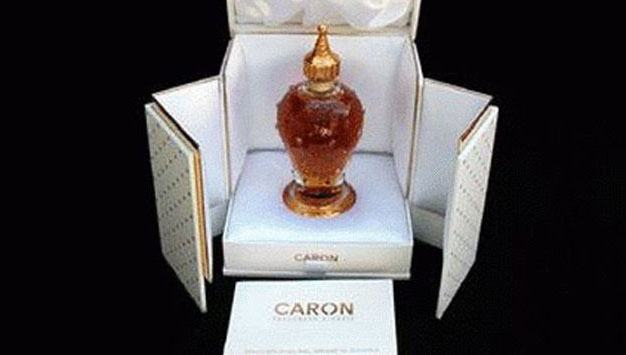 6. Caron Poivre – $1,000 per ounce
This is a unisex perfume with a h2 fragrance created by red and black pepper, cloves, and other spices. The limited edition crystal bottle is designed by Baccarat and has a white gold encrusted collar.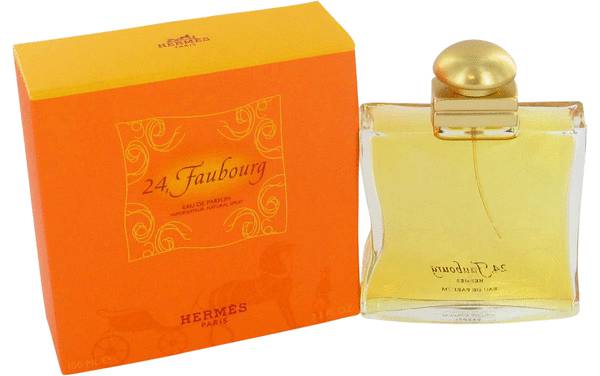 5. Hermes 24 Faubourg Perfume – $1,500 per ounce
This is a relatively rare perfume as only 1,000 bottles were ever made. This light and floral fragrance is long-lasting and was especially designed for women. Maurice Roucel designed this perfume in 1995 and the bottle is made from St Louis crystal.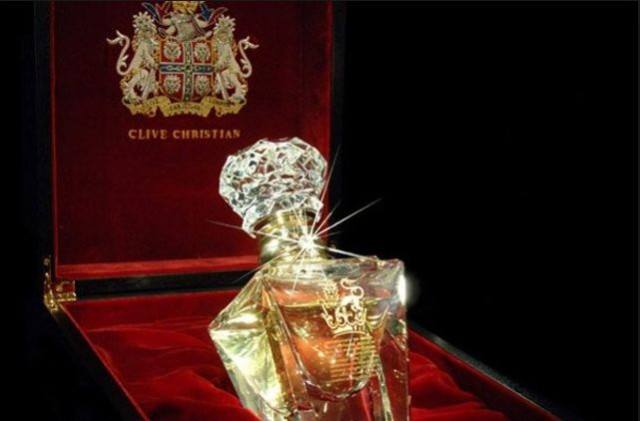 4. Clive Christian No. 1 – $2,150 per ounce
Components of this perfume include extracts of ylang ylang, sandalwood, natural gum resin, orris, bergamot and vanilla. The bottle features a 1/3 carat diamond at the neck. If this perfume is a little beyond your budget, then you are in luck. Clive Christian do a cheaper version of this perfume.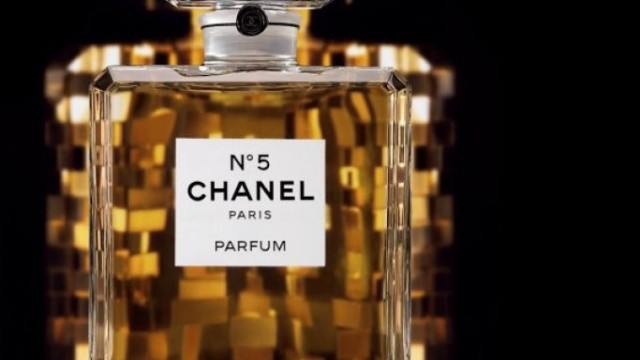 3.  Chanel Grand Extrait: $4,200 per ounce
This is a special reserved, limited edition perfume of the finest No 5 fragrance. Chanel is a recognised name synonymous with luxury.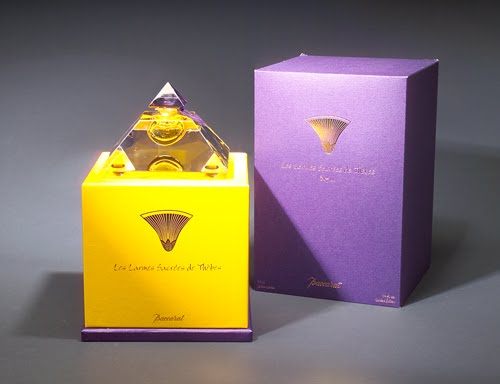 2. Baccarat Les Larmes Sacrees de Thebes – $6,800 per ounce
In the 1990s a trio of three limited edition perfumes were created by Baccarat and this was produced in the smallest numbers, making it the most expensive. The bottle is pyramid shaped and made form crystal. The perfume contains myrrh and frankincense to replicate the smells of the Middle East.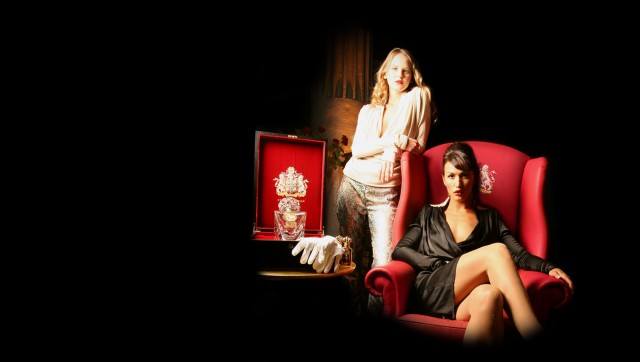 1. Clive Christian No. 1 Imperial Majesty Perfume – $12,721.89 per ounce
Even the bottle for this perfume is glamorous as it sports an 18 carat gold collar and a 5 carat diamond. This perfume is potentially collectible in the future, especially if they remain unopened, because only ten bottles were made.