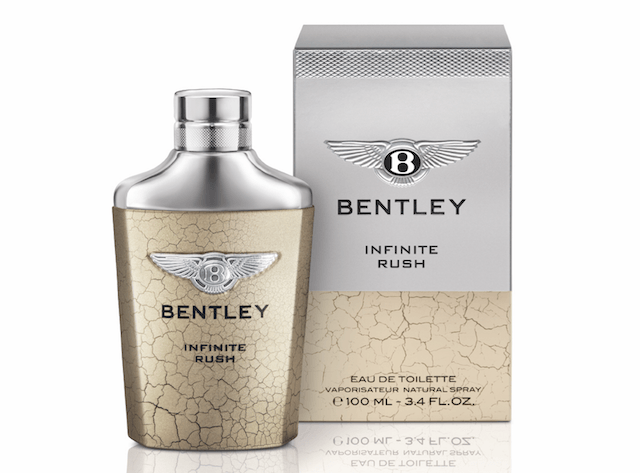 In what seems to be a somewhat peculiar move, Bentley has recently introduced a new fragrance for men. It's called "Infinite Rush", and according to the British luxury automobile brand, the cologne was inspired by the companies newest SUV, the Bentayga.
According to a recent press release from the company, the "new fragrance Infinite Rush embodies the spirit of the modern adventurer and is dedicated to those who consistently push themselves to the limit. Just as the new Bentley Bentayga takes luxury to new heights, with no limits to its exceptional performance on and off the road, so Infinite Rush appeals to the man who enjoys sensational experiences. Calm and confident, he regularly explores new horizons, captivated by extreme scenarios such as driving the Bentayga through sand dunes in the desert, or jumping from a helicopter into the sea".
The cologne is quite complex and lively, and it's sure to please many men. Infinite Rush features top notes of pink peppercorns, mandarin, and rosemary. The heart of the fragrance is a mixture of elemi (a complex resin comprised of lemon, fennel, pepper, and incense) and wood scents. Finally the base of the fragrance is a blend of amber wood, tree moss, and musk. The final result is a luxurious and "full-on" cologne that's certainly very unique.
Bentley Infinite Rush will first be available exclusively at Harrods from March 8th to 22nd, and it will then be available at select retailers sometime in April. A 60mL bottle is priced at $61 dollars, while the larger 100mL bottle will go for $85 dollars. All things considered, those are actually pretty good prices for some high-end cologne and we look forward to the launch of this new product. Maybe we'll soon see other car companies follow suit? Who knows.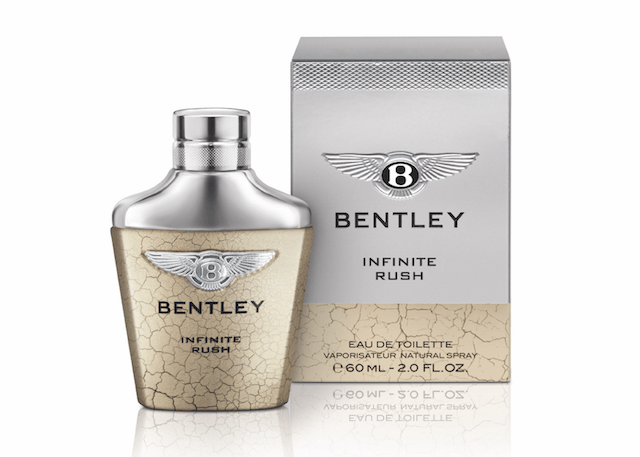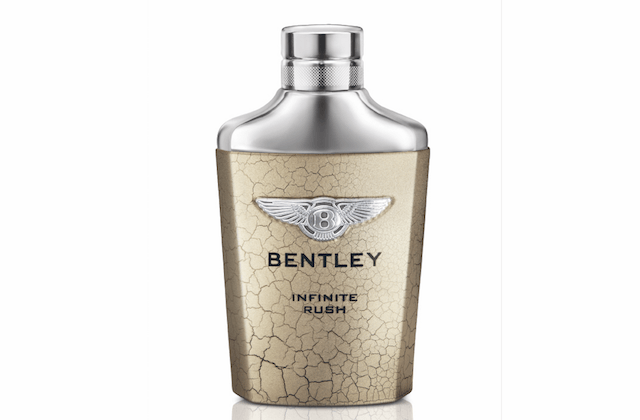 Photos from Bentley