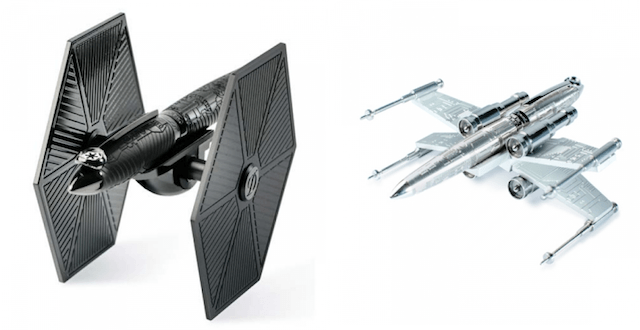 As pretty much the entire world is in full-on Star Wars hype mode, we've seen a massive increase in new merchandise to coincide with the release of the new film. Like any Star Wars release we have action figures, video games, and clothing that relates to the beloved science fiction franchise. But what about luxury products? As it turns out, we've got those too. S.T. Dupont Paris has recently release a set of luxury Star Wars foundation pens, and they will run you about $2,000 dollars each.
The collection is comprised of two limited-edition pens: an X-Wing model and a Tie-Fighter model. Both pens are largely made from Ceramium A.C.T. and are engraved with Star Wars motifs. They also features 14-karat solid gold pen nibs as well, for a superior and luxurious writing experience. Both pens also have their respective spaceships that act as holders for when you're not using them.
Both the X-Wing and the Tie-Fighter are available for sale over at Wheelers Luxury Gifts. Additionally both are limited edition models, and only 1,977 units of each model have been produced so you better act quick if you want these high-end luxury Star Wars pens.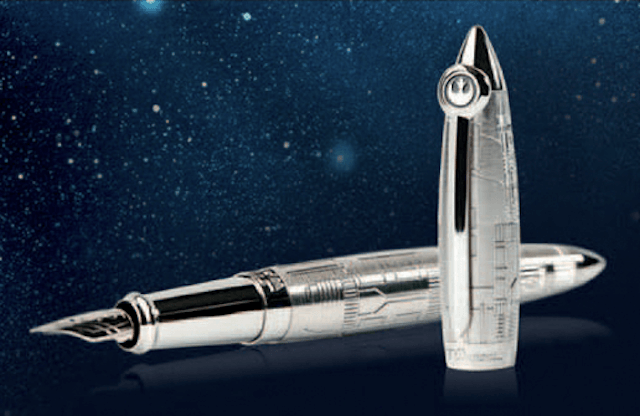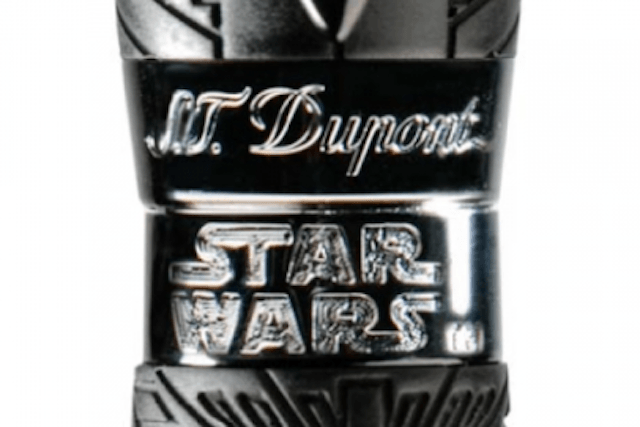 Photos from Wheelers Luxury Gifts