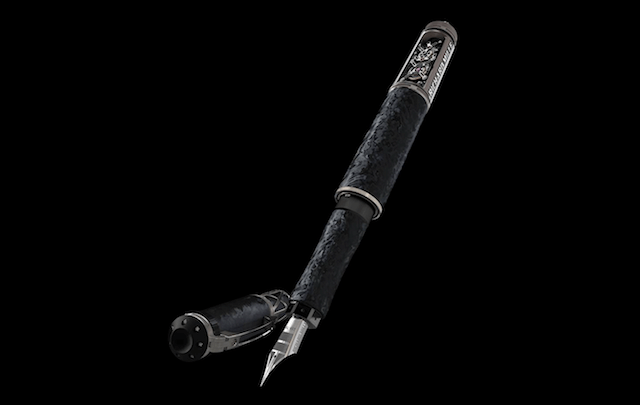 Richard Mille is best known for their luxurious, complex, extremely beautiful, and expensive timepieces which continue to push the envelope within the watch industry. But every now and then they like to take a break from their normal operations which is why they have recently unveiled a new fountain pen. It's called the RMS05 Fountain Pen, and it's made from gold and titanium and it will run you about $105,000 dollars.
So what makes this particular writing instrument so special? Well essentially Richard Mille incorporated virtually everything they are known for as a luxury watch manufacturer into this pen. The black barrel and cap of the pen is made entirely from NTPT carbon and carbon fiber. The nib is made from pure 18-karat white gold in addition to incorporating grade 5 titanium. However the RMS05's main feature is its mechanical movement used to move the nib of the pen.
Richard Mille incorporated a self-winding pen calibre that is much like the mechanical movements found in their watches. Also constructed from grade 5 titanium, the complex movement features 12-jewels and is able to be seen completely through the pens sapphire glass display. The end result is a premium and beautiful pen that also incorporates a mechanical Swiss movement from a legendary name in the industry. While it's not a limited edition pen, Richard Mille will still only be producing them in small batches. And again, it will cost you $105,000 dollars, putting this pen up there with some of the most expensive in the world.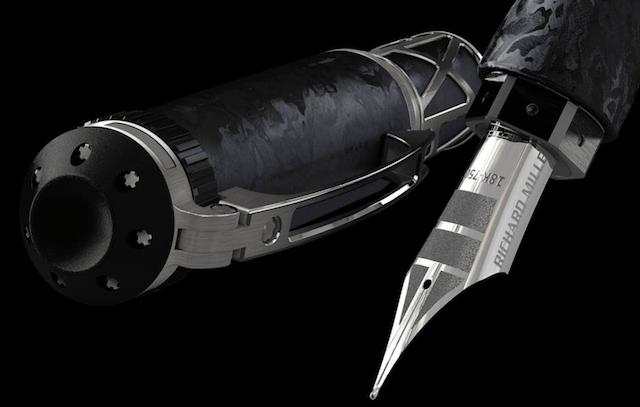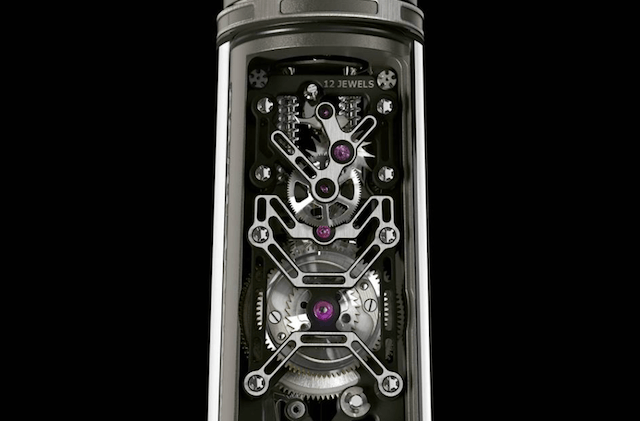 Photos from Richard Mille