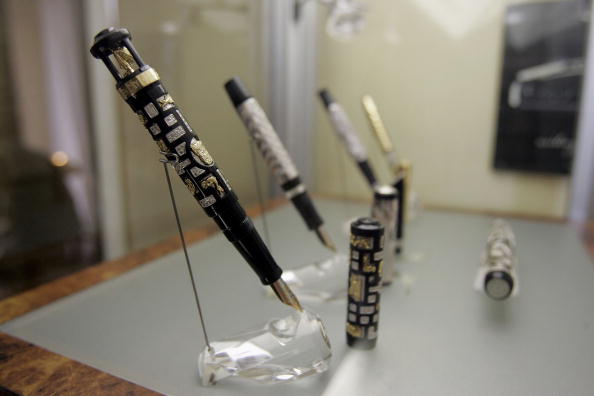 Pelikan is a luxury writing instrument making company that was founded back in 1832. The company has been around for a long time but is still putting out some of the nicest crafted pens on the market. The company only operates with a staff of under 2,000, but is bringing in massive revenue with each new collection they release. The company's most recent 2014 collection is going to be auctioned off at the beginning of November and could bring in over $300k.
The unique 2014 collection brings 17 one of a kind maki-e model pens to auction and will be relatively similar to the sale that they had back in 2o12. Pelikan will auction off a new pen each weekday and the digital auction will last for exactly one week before closing. The pens are all designed in the Japanese maki-e technique that comes from sprinkling metallic powder onto the wet pen. There are different styles of maki-e that can be seen across the different pens in the collection.
The pens are believed to have a base price of anywhere between $1,275 and $23,500 depending on the detail and style. One very intricate pen mimics the style of two famous Japanese artists and their most famous works. The pens are all very detailed nad have gold plates on them and other fine looking styles. The bidding for these two pens based on the artists Sharakku and Utamaro will go up for auction on November 25th while the rest start as early as November 3rd.
Pelikan designs some of the nicest luxury pens out there and these auctions allow people to get their hands on some pieces of art. The pens are all unique and will easily draw much attention and get people interested. The 2012 auction was a major success and Pelikan should see another decent auction this year.
Photo by Getty Images/Getty Images for Visconti