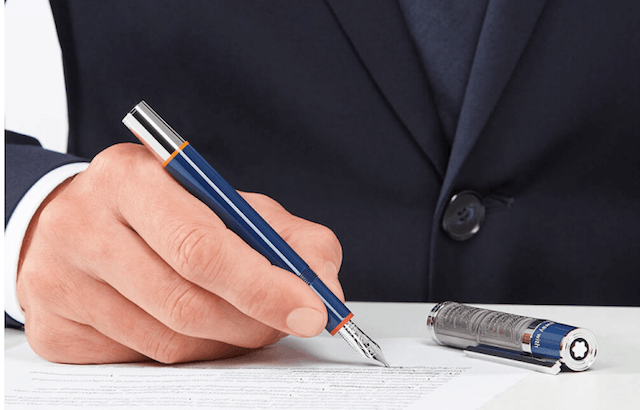 Renowned German manufacturer of writing instruments and luxury goods, Montblanc, has recently created a series of beautiful pens to celebrate and honor Andy Wharol. Andy Wharol is one of the most influential and celebrated artists of the 20th century, as he was a key figure in the pop art movement. Montblanc wanted to design some special pens which are a part of their "Great Character Edition" line of writing instruments.
There are three pens within the Montblanc Andy Wharol line: a ballpoint pen, a rollerball pen, and a fountain pen. The pens themselves have been inspired by Wharol's iconic Campbell's Soup work of art. All of the pens are blue and have orange rings and use the soup cans in different ways. The ballpoint pen has the pictures of the Campbell's Soup in its body, while the rollerball and fountain pens incorporate a similar design in their caps.
The Andy Wharol Great Character Edition pens are available for sale on Montblanc's website. The ballpoint pen retails for $750, the rollerball costs $805, and the premium fountain pen retails for $940 dollars. If you're familiar with Montblanc, than these numbers probably don't surprise you. For anyone that's a fan of Andy Wharol and high-end, collectible writing instruments, these Montblanc pens are perfect for you.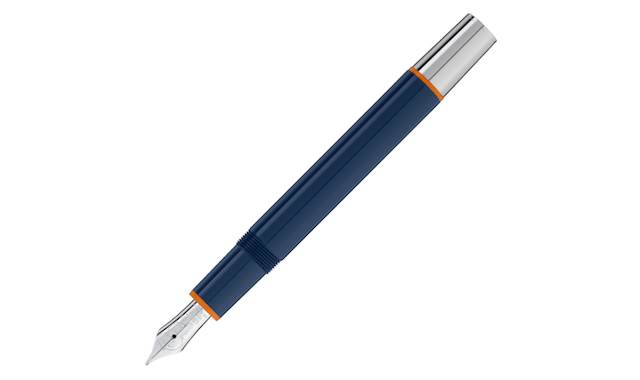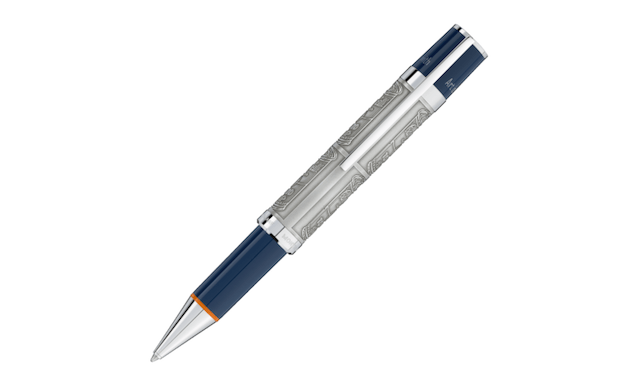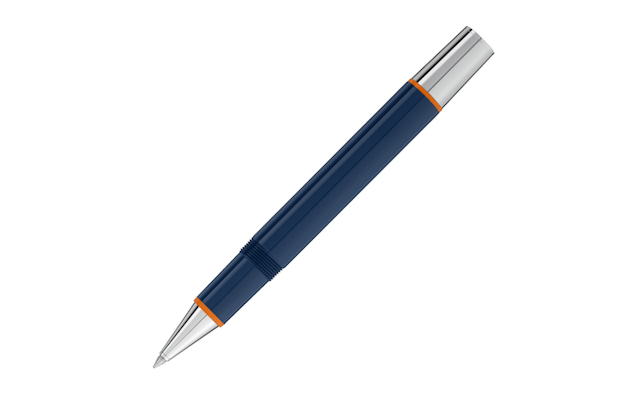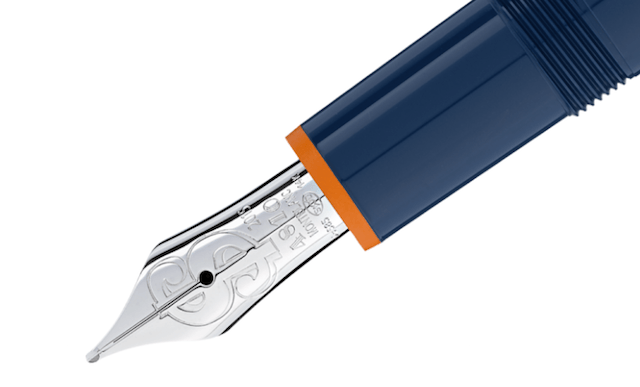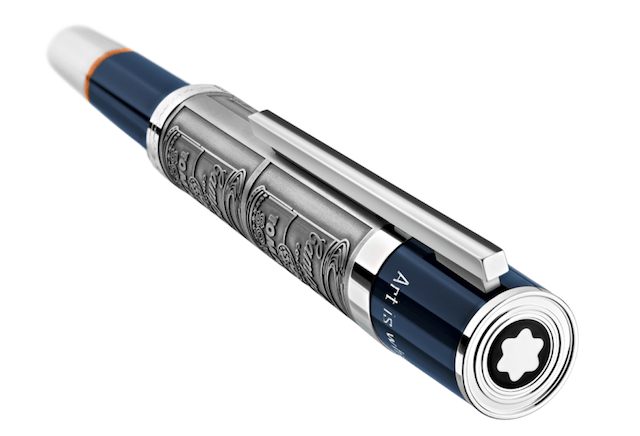 Photos from Montblanc