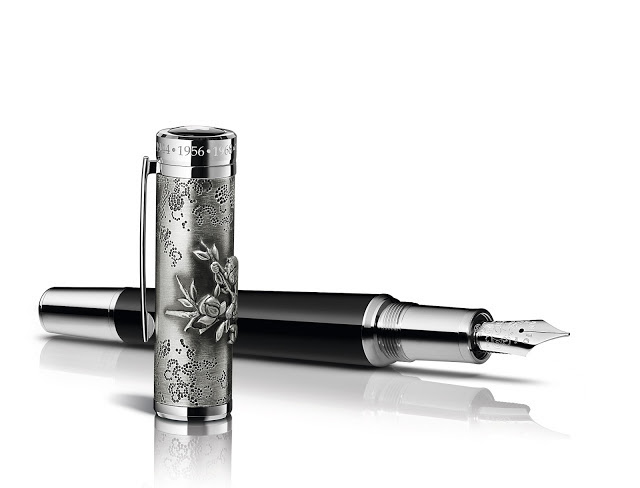 We've seen a range of different companies celebrate the Chinese New Year this year with special products to commemorate the event, and joining them is Montblanc. The German luxury goods company is best known for their high-end writing instruments and they have recently produced a limited edition "The Monkey" pen for the Year of The Monkey.
The Year of The Monkey pen from Montblanc is as premium as you would expect it to be. The cap of the pen features a hand-engraved fire money with the numbers of the last six years within the Year of The Monkey.The cap itself is made from 925 sterling silver and it features an emblem on the top made from mother-of-pearl. The body of the pen is made from black lacquer and brass with platinum-plating and 925 sterling silver fittings. The nib of the pen is made from 18-karat white gold and it features yet another image of a monkey. Completing the look is a single peridot located at the end of the pen, as the green stone is the birthstone of the monkey.
This limited edition Year of The Monkey pen is available at various Montblanc boutiques around the world. The company has only produced just 512 examples in total, so if you're interested in acquiring one you better act fast as they are expected to sell out quite soon.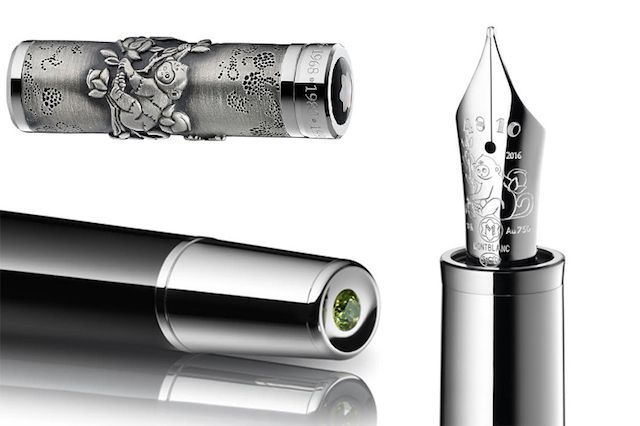 Photos from Montblanc