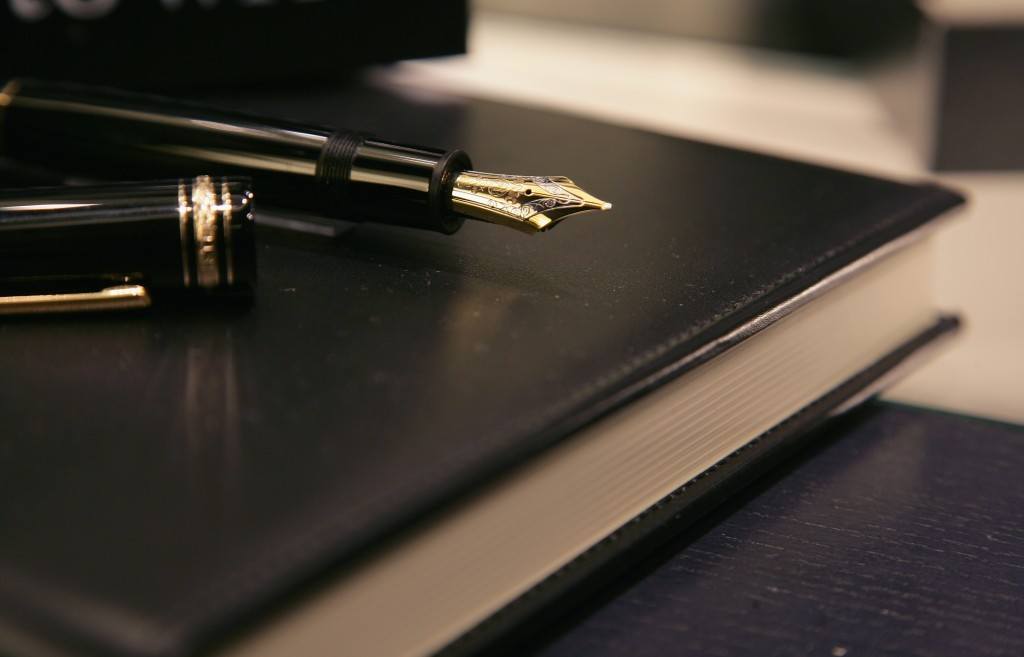 With the advent of technology and modern computing, fewer and fewer people are still using common pens to write down their notes and information. However there is just some sort of comfort using a pen to write down things; that technology hasn't fully replaced yet. Yes, there are digital pens that accompany tablets however they just don't feel as natural. We are going to take a brief moment to look at some of the most popular luxury pen brands that exist today. The pens that these companies make are some of the nicest and most expensive in the world.
5. Visconti
Founded in Florence, Italy in 1988, Visconti has been producing some of the finest writing utensils that one can buy. They produce a variety of ball-point and fountain pens at a wide range of price points. Visconti's Ripple H.R.H. fountain pen is their most luxurious model that is made of white gold and diamonds, and costs $57,000 dollars.
4. OMAS
Armando Simoni founded OMAS in 1925 in Bologna, Italy where they are still hand-manufactured today. Simoni wanted to created a luxury pen company to provide consumers with an amazing writing experience; and he did just that. OMAS stands for Officina Meccanica Armando Simoni, and they produce a variety of pens and limited edition pens. They produced a pen for doctors which had a built in thermometer and they produced a limited edition "Phoenix Platinum" pen that cost $60,000 dollars.
3. Caran d'Ache
Next up on our list is the Swiss pen manufacturer Caran d'Ache. Caran d'Ache has been in the luxury pen game since 1915 when founder Arnold Schweitzer bought a pencil factory. It wasn't until 1924 when he started to call the company Caran d'Ache. Caran d'Ache invented one of the first mechanical pencils (I know, not a pen but its a worthwhile mention). In 1999 they made a pen that had 5,072 diamonds and 96 rubies which was sold for $265,000 dollars.
2. Aurora
Often described as one of the "first, true Italian fountain-pen" companies, Aurora has been making luxury pens for quite some time now. The pens are still hand made today in the original factory in Turin, Italy. They make the world's most expensive pen which is the  Aurora Diamante. The Diamante is made of a solid platinum barrel that has over 30 carats of diamonds on it. Only one pen of this model is produced each year and it costs around $1,500,000 dollars
1. Mont Blanc
Founded in 1906, this German pen manufacturer has arguably the strongest brand recognition of all luxury pen companies, which is why we place them at number one. Even though they do not produce the most expensive pen in the world, they are arguably the most popular and most recognizable luxury pen company. They have a wide range of products, and in a collaboration with Van Cleef & Arpels jewelers, they produced Mystery Masterpiece pen which sold for $730,000.
Photo by Andreas Rentz