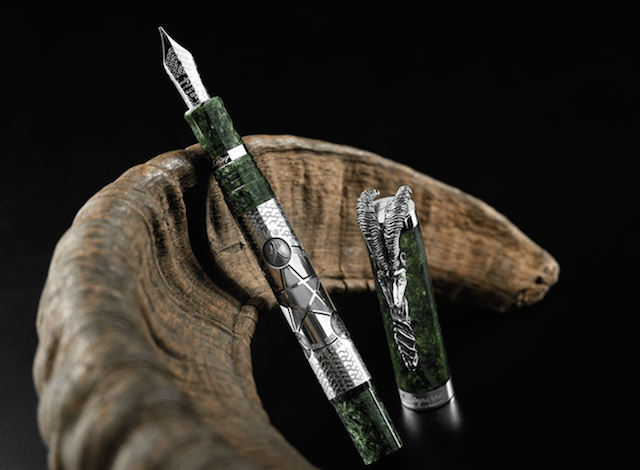 Montegrappa is an Italian company that produces a range of luxury and bespoke goods, but they are best known for their pens and writing utensils. All of their pieces are crafted with high levels of precision and feature unique and valuable materials. While they have a regular line of pens that are nice, their limited edition collections do the best job at showing off their amazing work. Every year the company makes a collection to commemorate the Chinese zodiac of that year. Well they have recently released their pens to celebrate the year of the goat, and they are pretty nice looking.
According to the Chinese calendar and the zodiac, this year is the year of the goat and these new pens from Montegrappa celebrate the year of the goat. The year of the goat is supposed to honor the goat/ram as according to Chinese tradition, and that animal represents good health, strength, creativity, and kindness. Montegrappa tried to capture that symbolism in this new pen collection, and the final products look very good.
The pen collection offers four different pens for consumers. There are two fountain pens and two roller-ball pens within the collection that are made from either 18-karat yellow gold or sterling silver. The pens also feature a green resin barrel and cap that looks similar to marble. On the body of the pen itself, you'll find an engraved star that has symbols to represent fire, metal, wood, earth, and water. The most notable feature of the pens are the clips, which are styled to look like the head of a goat that has eyes made from small emeralds.
If you're interested in purchasing one of these pens then you have to act quick as only a limited amount are being produced. The company is making 888 fountain and roller ball pens in silver, while they are only making just 88 pens with 18-karat gold. For those that like to collect fine writing instruments, these Year of the Goat pens are a solid buy.
Photo from Novelli.it