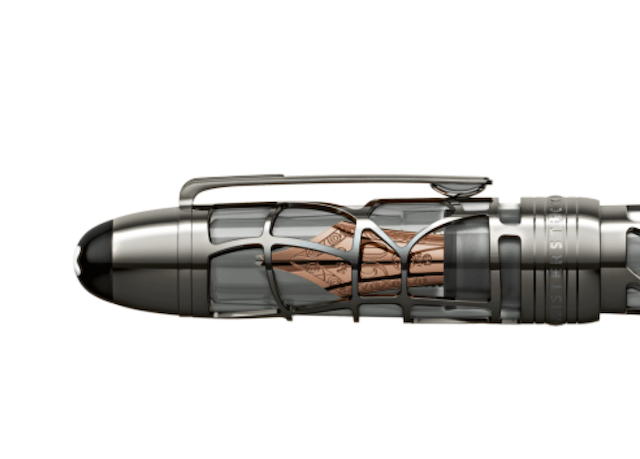 Montblanc is a privately owned German manufacturer of writing utensils, jewelry, and watches but they are most known for their prized pens. The company was formed in 1906 and they aimed to create the finest luxury writing instruments that money can buy. It was not long before they achieved that goal, and now they are arguably the most valuable pen brand in the world. Their low-end pens cost hundreds of dollars, while their more expensive ones cost a few thousands. Out of the various Montblanc pen lines, their Meisterstuck is their flagship line and they contain the companies nicest and most expensive writing instruments.
The first Meisterstuck branded writing utensil that was introduced by Montblanc was released in 1924, and they have always been the companies best writing instruments. These writing instruments are made with the highest grade materials and offer the most amount of writing precision. Currently, Montblanc sells 84 different pens and 1 mechanical pencil in the Meisterstuck line with the Hommage W.A. Mozart Mechanical Pencil and the Hommage W.A. Mozart Pen being the most affordable at $370 dollars a piece. From there, the prices of the pens go up depending on what they are made from, and if they are a ball point or fountain pen for example. Their Meisterstuck fountain pens start at $1,040 dollars and get as high as $20,700 dollars for their most expensive pen: The Meisterstuck Solitaire Jewelry Edition Legrand Fountain Pen. That particular pen is elegantly embroidered and is made from white gold and features a diamond on the cap. Another thing to mention about Montblanc is that many of their pens are only compatible with their ink, but as you would expect the company produces some of the best ink in the world and they come in many unique colors such as lavender purple and toffee brow.
If you are looking for the best pen that money can buy, then the Montblanc Meisterstuck's are easily some of the nicest in the world. You are paying top dollar for these pens as many of them cost thousands of dollars, however you are purchasing arguably the nicest pens from the most well-known and respected pen manufacturer in the world.
Photo from Montblanc