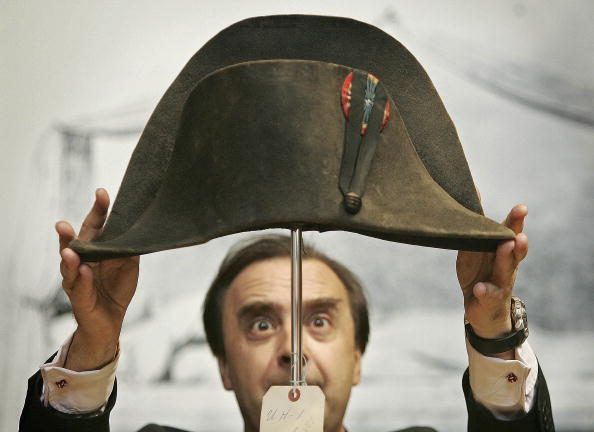 The royal family of Monaco has started to sell certain parts of a collection they have in order to raise funds for the renovations that they want to have done on their palace. The entire collection features around 1,000 different items that were gathered between 1895 and 1920 by Louis II. The auction will begin this upcoming weekend on Saturday, November 15th and continue on during Sunday, the 16th in Fontainbleau. The family wants the palace renovations to enhance the cultural past of the location but in order to do so, they figured it would be interesting to auction off all of these amazing items that were collecting dust and going unappreciated.
Certain items are considered to be very rare and valued as high as $6.2 million USD. One of the largest items that will grab people's attention is a famous hat worn by Napoleon Bonaparte himself. The hat is a famous bicorn style that was very popular back in the 1790s. Other items in the auction relate to Bonaparte as well, including a pair of slippers that his son was apparently christened in as well as a pair of globes that he used during the Waterloo battle. Some strands of Napoleon's hair will also be up for sale along with some of his old stockings, rifles, decorations, a diamond studded sword, furniture and even paintings.
The items at the auction will surely gather a lot of attention from history fanatics and collector's all over the world. These items are interesting pieces of history and Napoleon was a very important person, so they will be well worth their amount. The auction will hopefully bring in the money needed for the Monaco palace restorations, but the royal family is certainly making a smart decision by auctioning off these timeless pieces of the past that a plethora of people will pay a lot to own.
Photo by Peter Macdiarmid/Getty Images